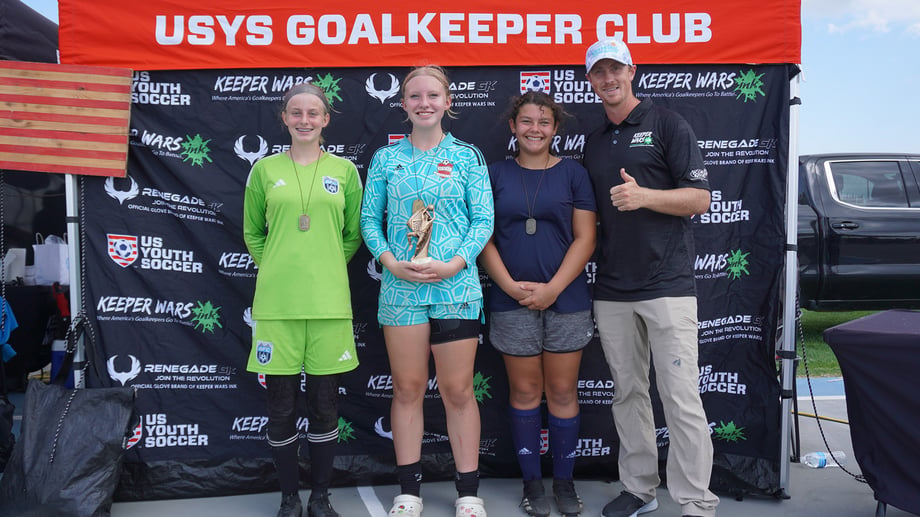 TURLOCK, Calif. ( September 2&3, 2023) - Cal North & Keeper Wars Ink along with Turlock Sports Park hosted the 2023 Keeper Wars Ink National Qualifier. Below is the list of Champions, 2nd place & 3rd place standings from the event. As a reminder, all Champions from this event have earned the opportunity to qualify for the 2024 Keeper Wars National Event.
Turlock, CA - Champions, 2nd Place & 3rd Place
*NO PICTURE AVAILABLE
9U Boys & Girls
1. Adison Tapia | Central Valley Fútbol Association
2. Tyler Gourlay | Walnut Creek Surf SC
3. Lennon Morales | Not listed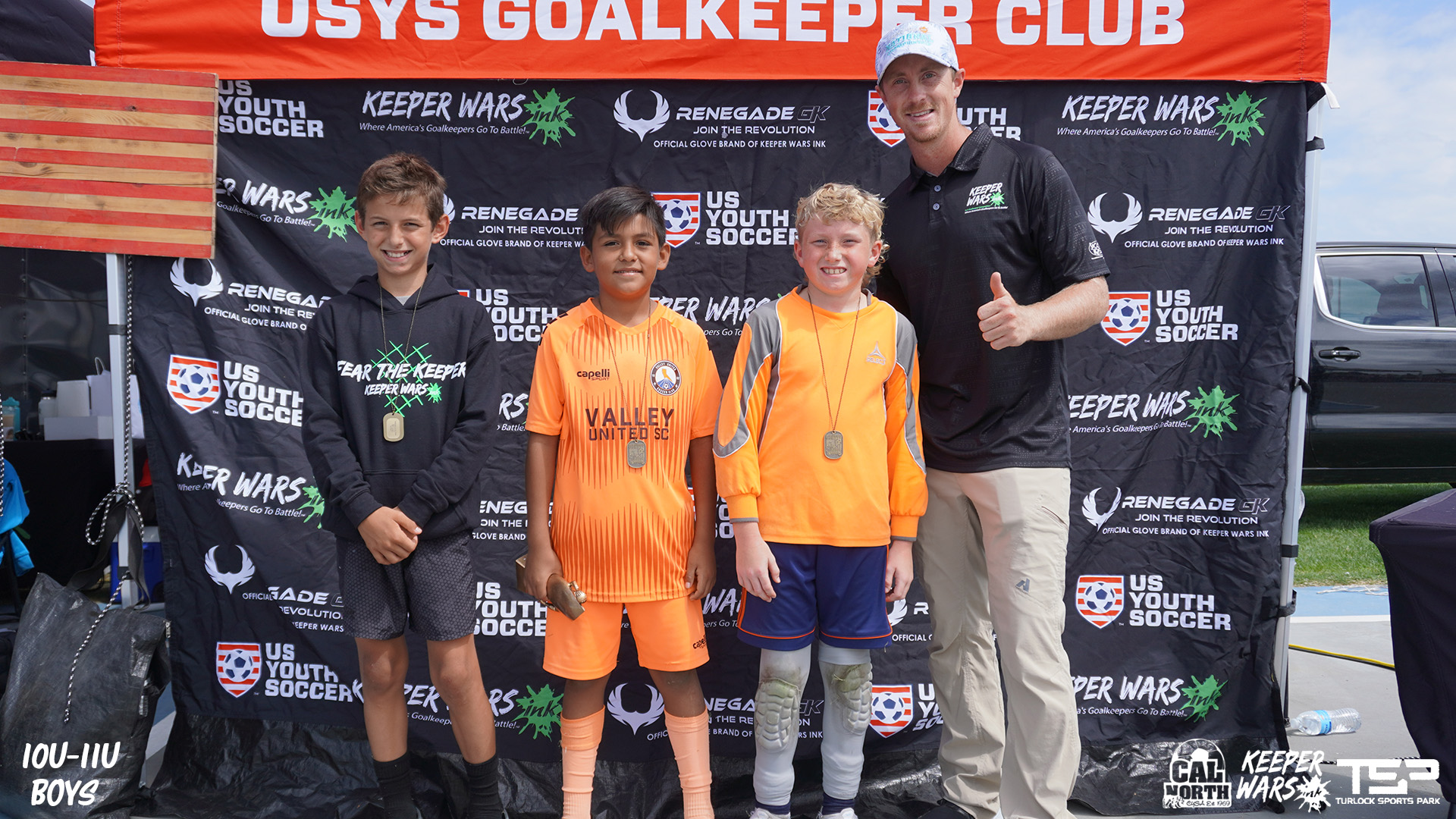 10U-11U Boys
Daniel Miguel | Valley United SC

Easton Hileman | Elk Grove SC

Colin Schmidt | Academica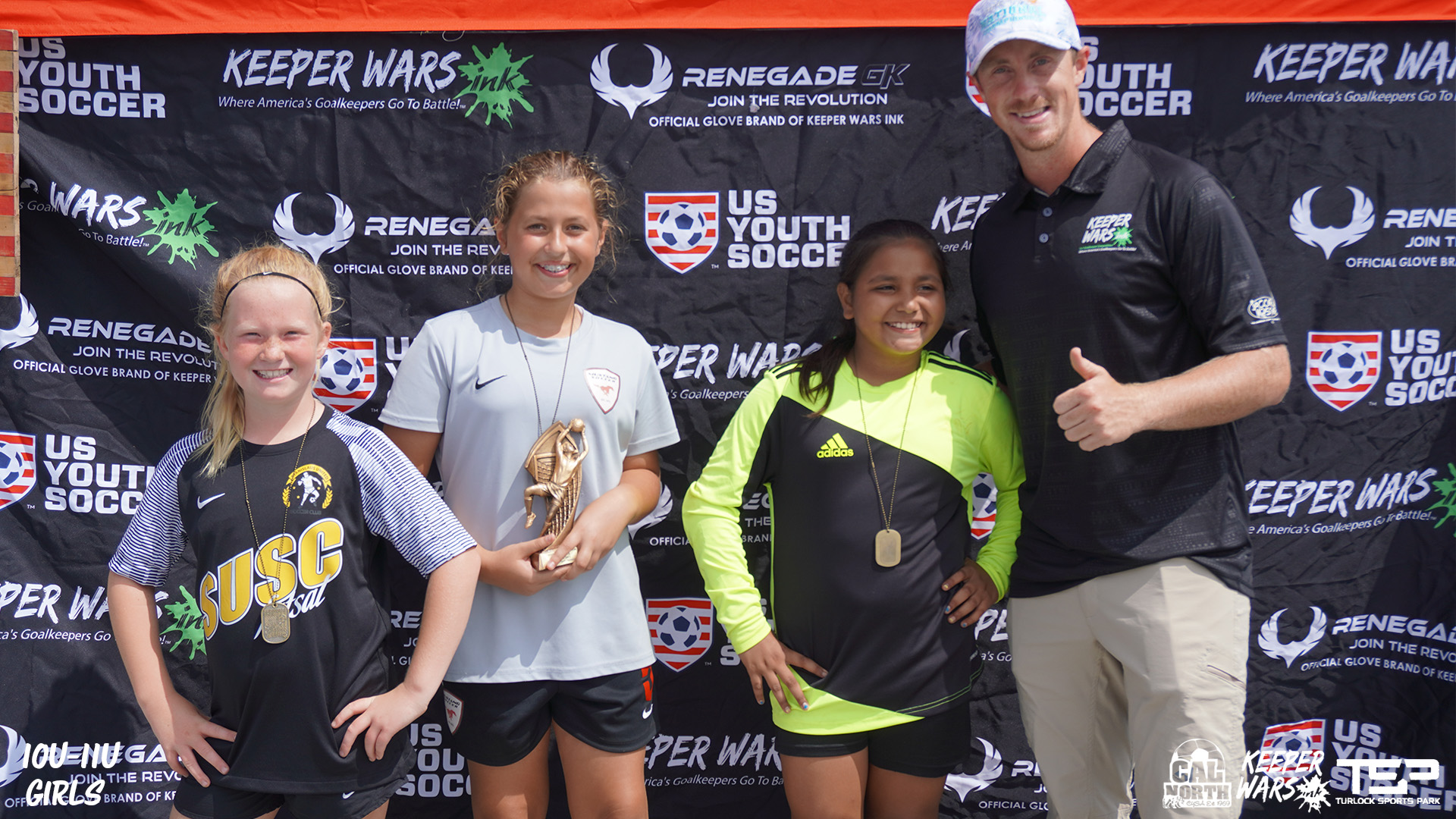 10U-11U Girls
Farrah Borham | Mustang SC

Valerie Perez | Stanislaus United SC

Paisyn Eudy | Stanislaus United SC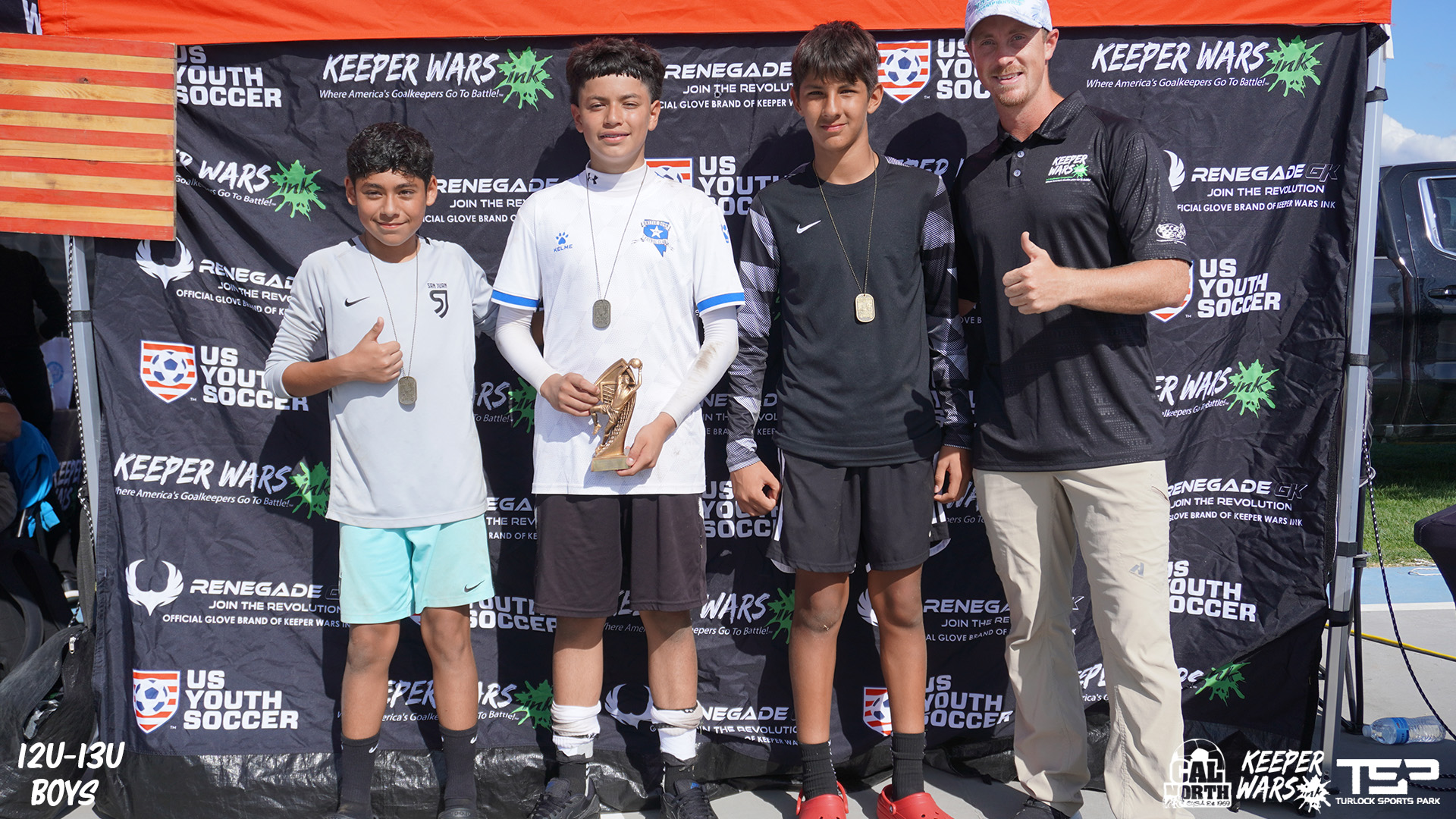 12U-13U Boys
Gabriel Martinez | Battle Born Fútbol Club

Matthew Gomez | Central California Alliance Soccer

Alexander Reyes | San Juan South SC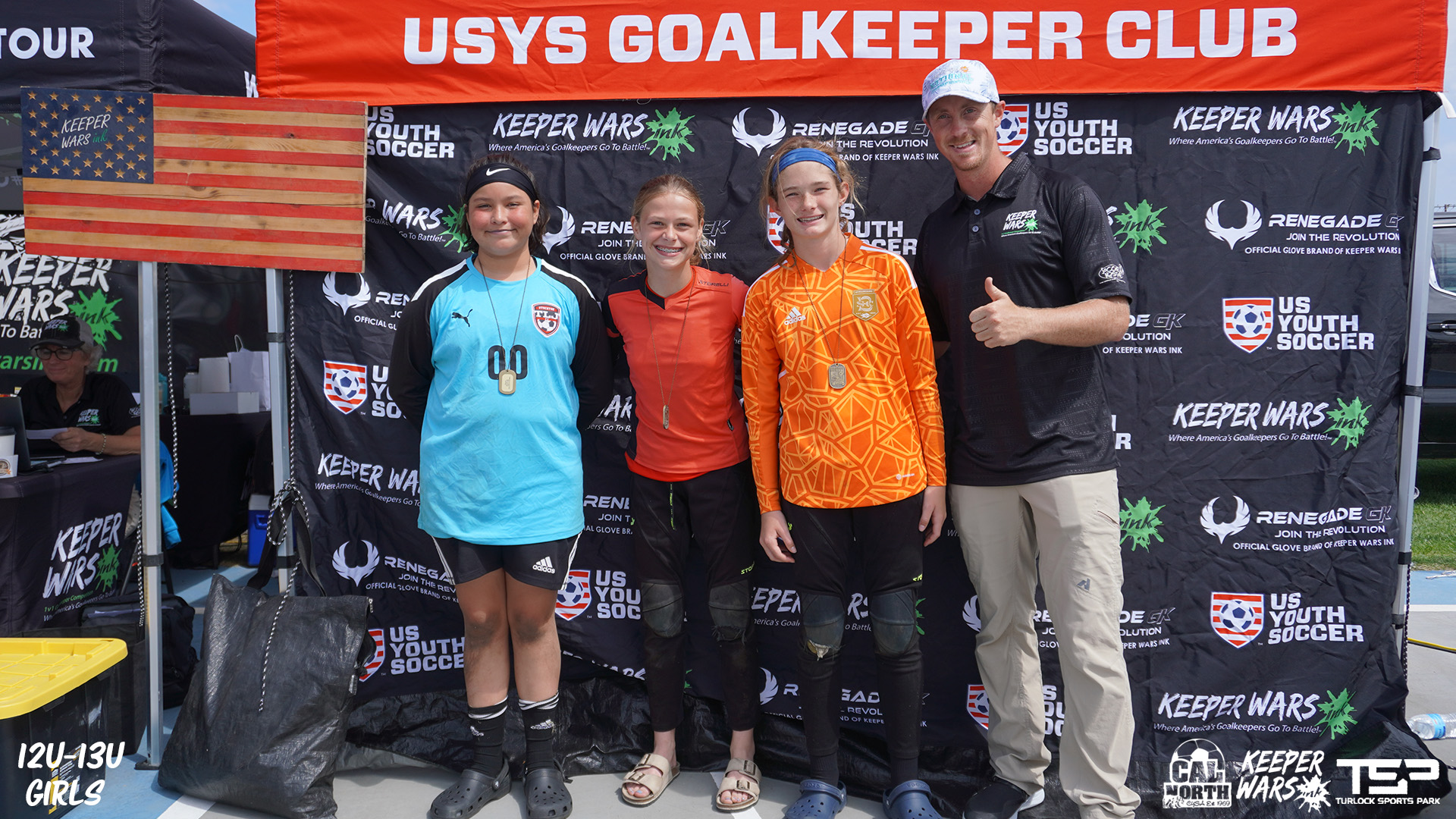 12U-13U Girls
Liv Anschutz | Bay Area Surf

Eliot Kline | Burlingame Soccer Club

Lola Gonzalez | Stockton TLJ FC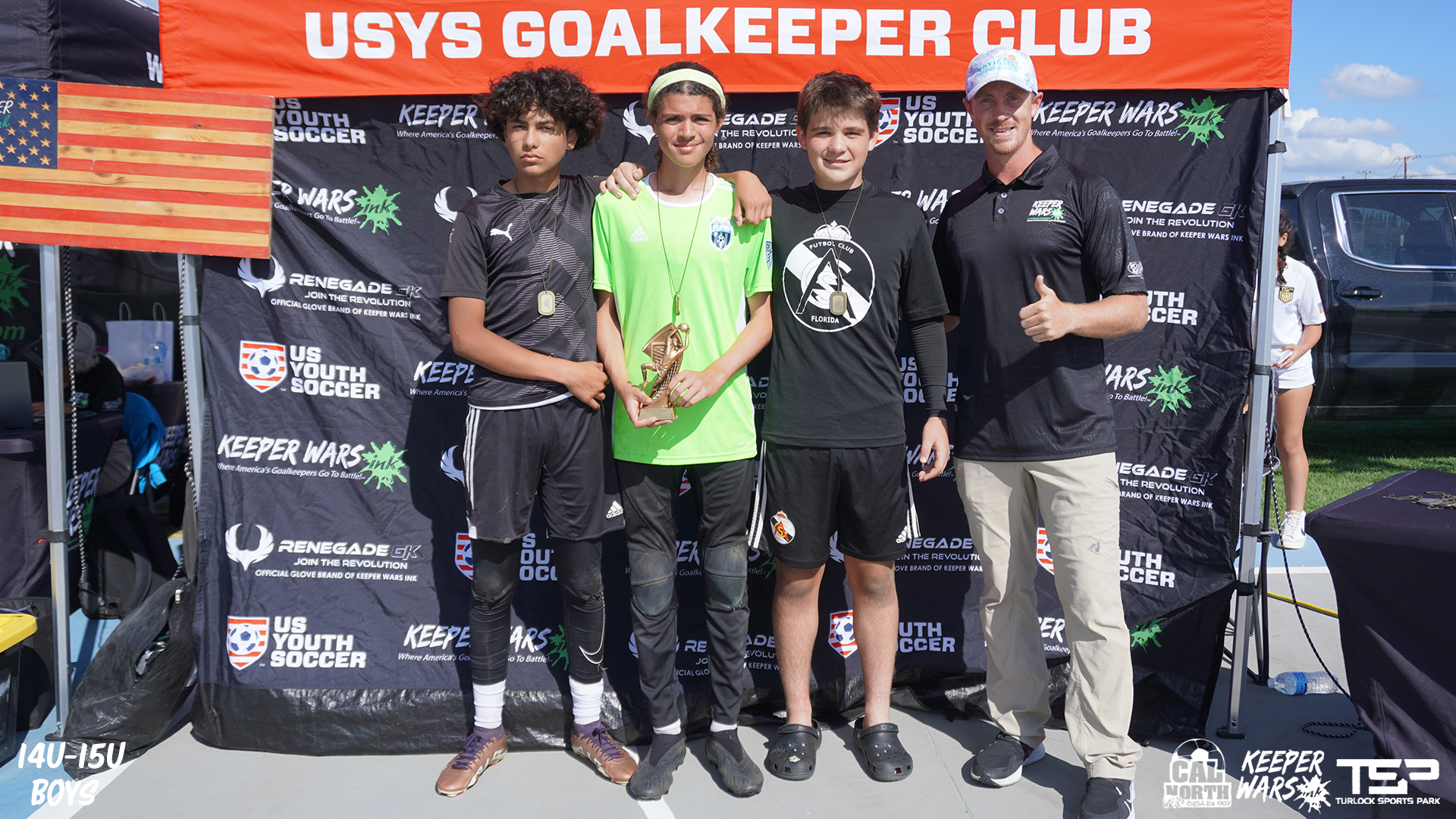 14U-15U Boys
Gabriel Vale | Association Futbol Club

Robert Sanders | ASG Florida


Angel Cornejo | Elk Grove United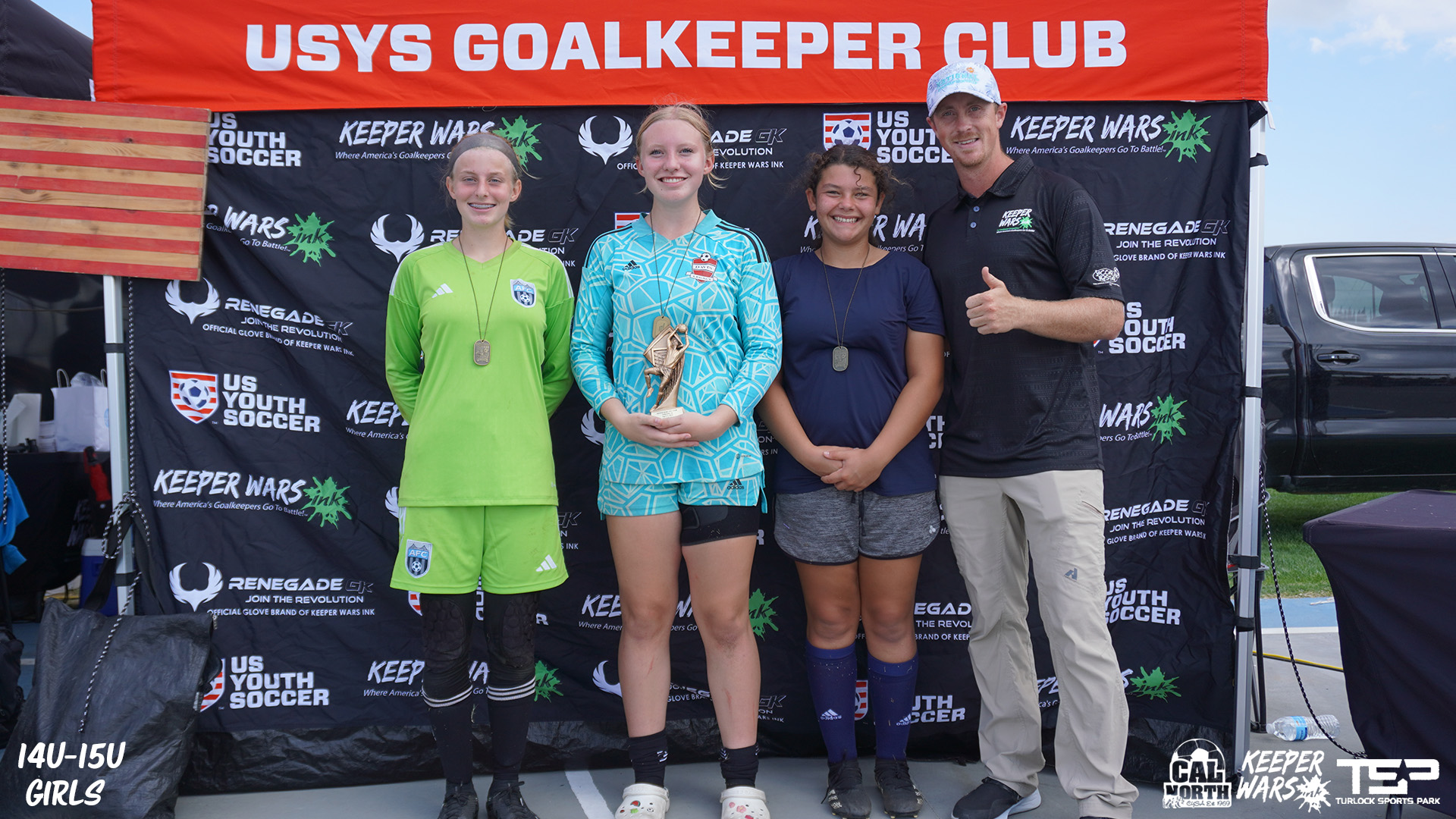 14U-15U Girls
Audrey Cox | Davis Legacy


Cassidy Berg | AFC

Jessica Teixeira |

Central Valley San Jose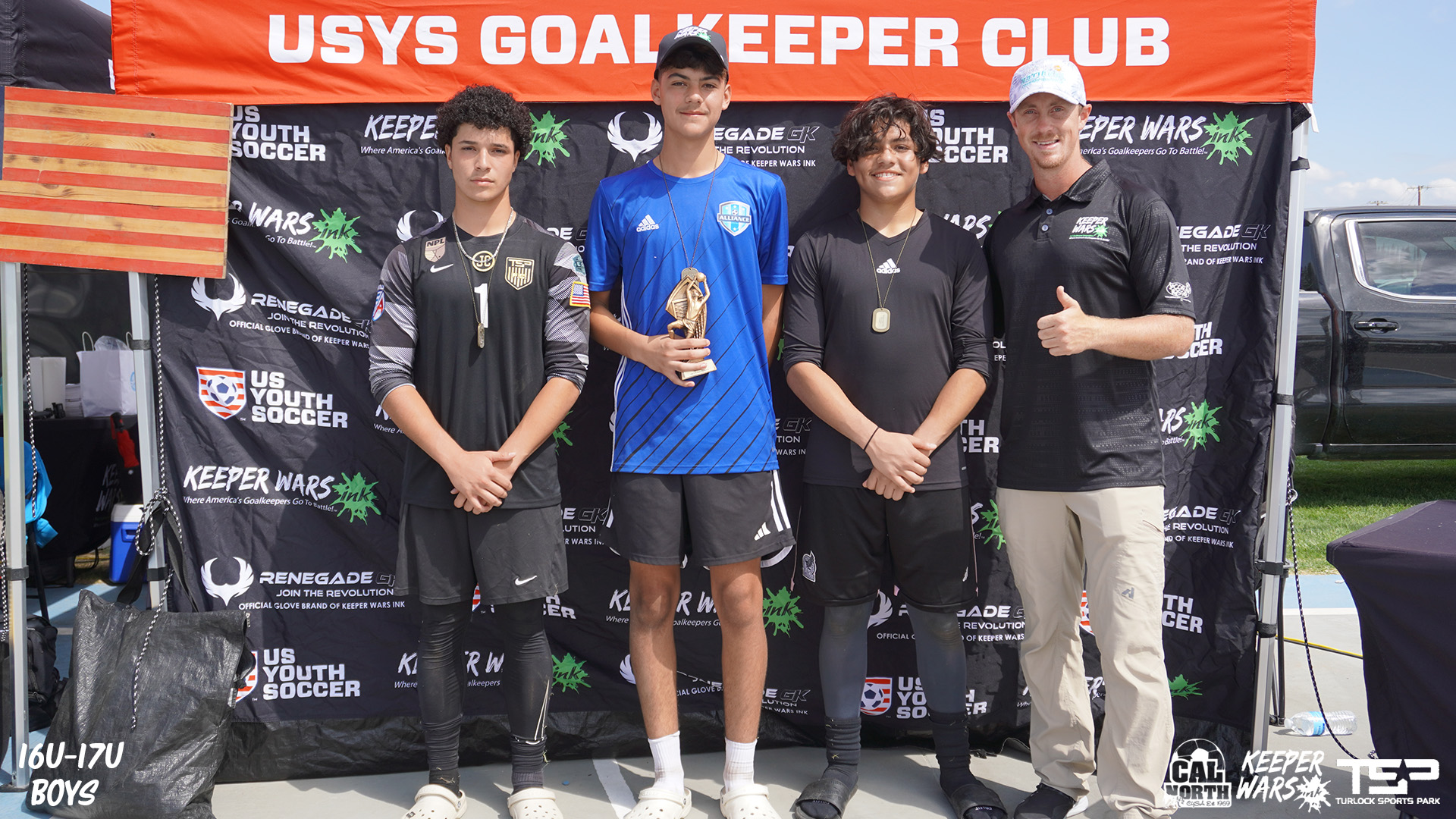 16U-17U Boys
1. Aiden Vasquez |
Central California Soccer Alliance
2. Kevin Ayala |
Stockton Storm
3.
Isaac Padilla |
TSP FC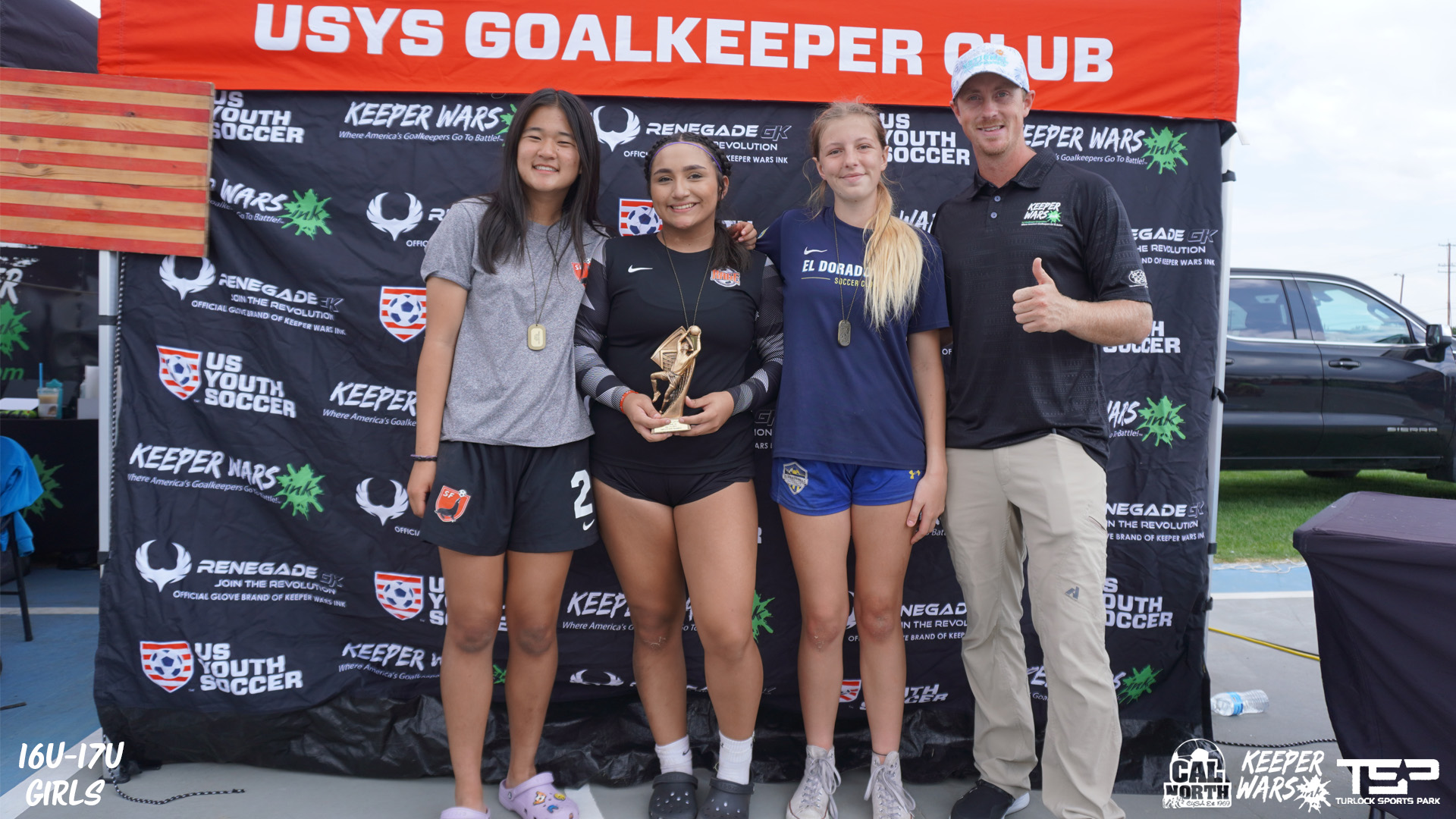 16U-17U Girls
Scarlet Gonzales | Pleasanton

Rage

Erin Boulden |

El Dorado Hills SC

Michaela Huang |

San Francisco Seals Soccer Club
*NO PICTURE AVAILABLE
18U-19U Boys
Keagan Wright | Not listed

Eli Mailman |

AFC

Manuel Zarco-Zarat | Not listed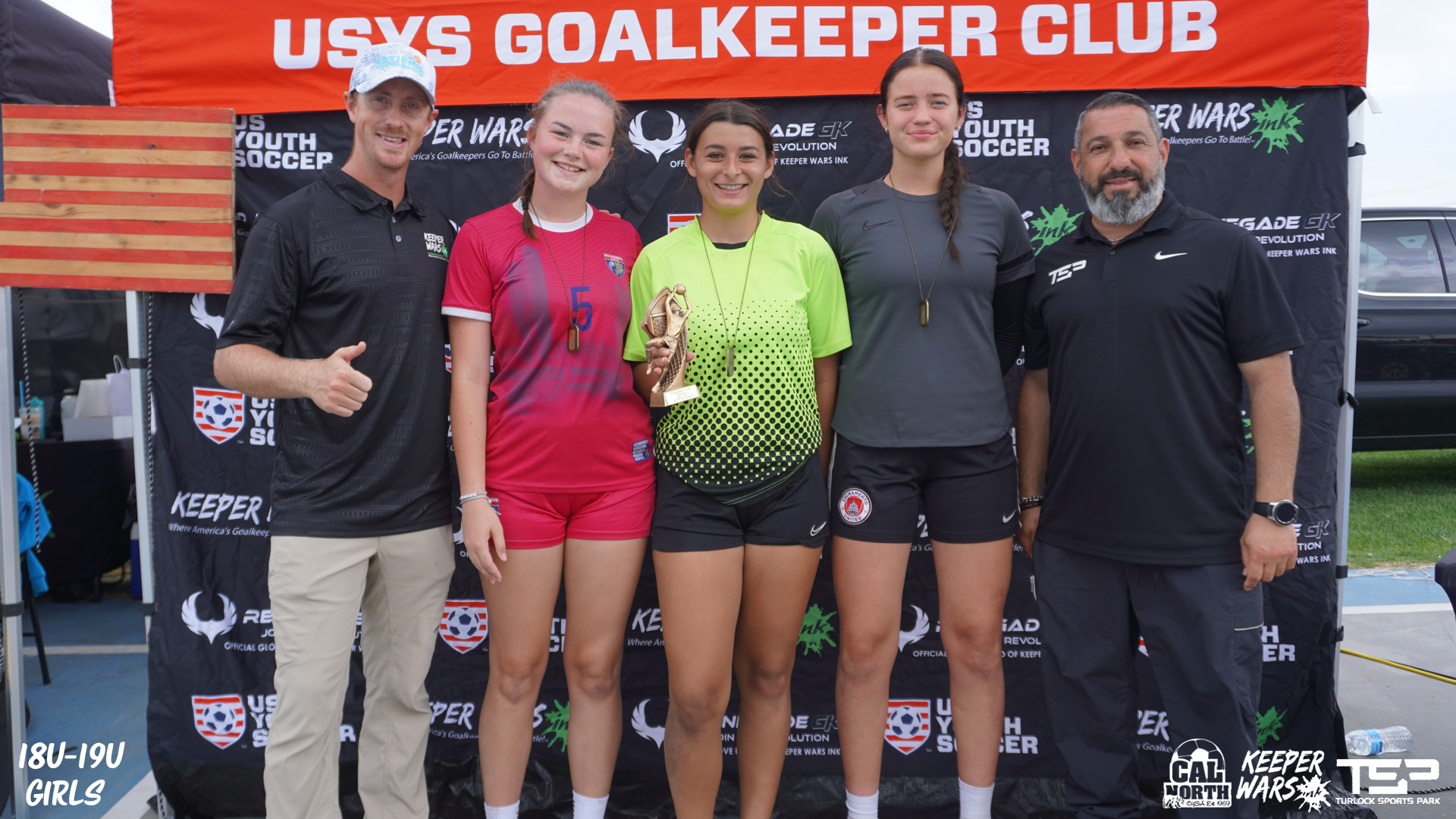 18U-19U Girls
Saryna Jaime |

Albion Merced

Marlies Nauman |

Sacramento United

Margaret Buffleben |

West Sacramento Aztecas