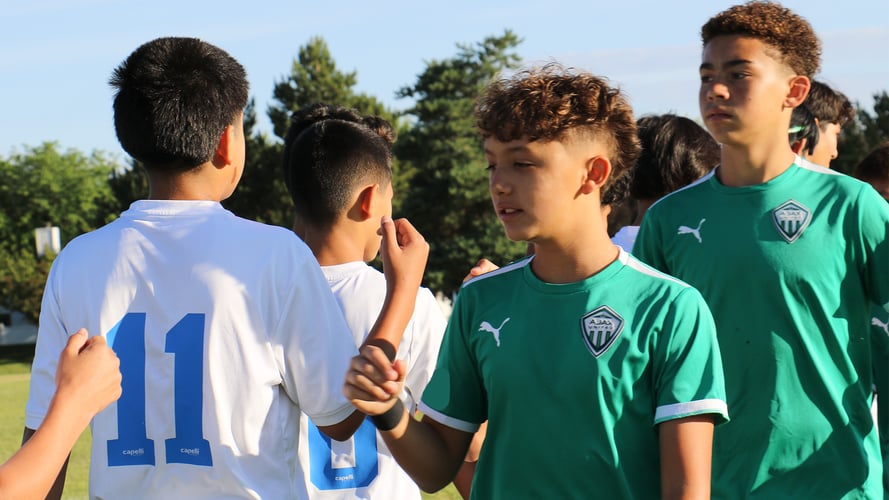 FRISCO, Texas — US Youth Soccer, the national governing body for youth soccer in the United States, has announced several updates for Far West Presidents Cup & Far West Regional Championships in 2024.
Fees
A fee increase by the Board of Directors was approved of $200 for US Youth Soccer 2024 Regional Events.
Far West Presidents Cup registration will now be $1,600 while Far West Regional Championships is now $1,800.
Locations for 2024 Far West Presidents Cup & National Presidents Cup are listed below along with dates & locations:

Far West Presidents Cup
June 14-18, 2024 - Salt Lake City, UT
National Presidents Cup
July 12-16, 2024 - Wichita, KS

Locations for 2024 Far West Regional Championships & National Championship Series are listed below along with dates & locations:

Far West Regional Championships
June 21-27, 2024 - Honolulu, HI

National Championship Series
July 23-28, 2024 - Orlando, FL
NCS Policy Changes
There were two proposed policy changes discussed at the NCS meeting, please see attachments.

State Cup Waiver Request (this request was brought to USYS/NCS by a State Association)
Proposed: Section 3. All teams participating in the National Championship Series must enter and
participate in the competition at the State Association level. State Associations can make
exceptions to this rule if qualifying through the E64 or National League Pro Playoff platform.
All teams advancing to their Regional Competition are required to play in their State Cup.
Teams granted an exemption are required to submit a maximum 22-player roster to their State
by the age group freeze date. The roster will serve as the team's State Cup roster.
18U/19U team eligibility within the CUP competition (the request for flexibility came from State Associations)
Proposed: Section 7. A team may compete in only one age group of the National Championships Competitions during the seasonal year with the exception of an 18U team. An 18U team that plays in an 18U age group or a combined 18U/19U age group at the State level may compete in either the 18U or 19U age group at the Regional level and the same age group at the National level.
Both proposals are requests for change immediately (2023-2024 season). They will need to go to BOD for final approval.
PCUP & NCS General Updates
The 2023-2024 Presidents Cup Rules and Protocol documents are currently being updated, but there are no major changes to player/team eligibility or playing rules. You can view the updated National League PCUP eligibility document HERE

There was an agreement amongst the USYS Team and both Cups Teams that consistency across all events/regions was important. Therefore, the following are some examples of items in which there will be consistency: Red Card Disciplinary Action Guidelines, Drop-Out Fees, Forfeit Fees, Protest/Appeals Fees, Hotel Opt-Out fees, Earlier timelines for planning and ordering, etc. And continuing to improve on the player experience for all events.

Referees
Each state association will be encouraged to help support regional tournaments with referees for both PCUP and NCS events. US Youth Soccer is asking one (1) Referee for every team & one (1) Referee Coach/Mentor for every five (5) teams.
2023/2024 Cal North State Cup
Cal North State Cup will be held on December 16 & 17, 2023 for all U9-U12 Boys & Girls, while the U13-U19 Boys & Girls age groups will be playing on April 27 & 28, 2024. Both events will be taking place at Fallon Fields in Dublin, CA. Cal North State Cup Champions will earn the right to represent Northern California at Far West Regional Championships in Honolulu, Hawaii. Cal North State Cup Finalists will be offered the opportunity to go and represent Northern California at Far West President Cup in Salt Lake City, Utah. Learn more about Cal North State Cup
About Cal North Soccer
Cal North is the original youth soccer organization in Northern California, who has served generations of players, coaches, leagues, and clubs with storied histories. Cal North is a member of a much larger soccer community, and as a member, you are also a member of this world community. Players register to play with one of the more than 200 clubs or leagues formed by Cal North. Through affiliation, our leagues and clubs are also members of US Youth Soccer, US Soccer, and US Futsal. US Soccer, along with over 197 other national soccer organizations, are members of FIFA, the Federation Internationale de Football Association. FIFA serves as the international governing body for soccer and US Soccer has been a member since 1913. Together, local, national and international organizations form a family of support for the young soccer players of Cal North.
###