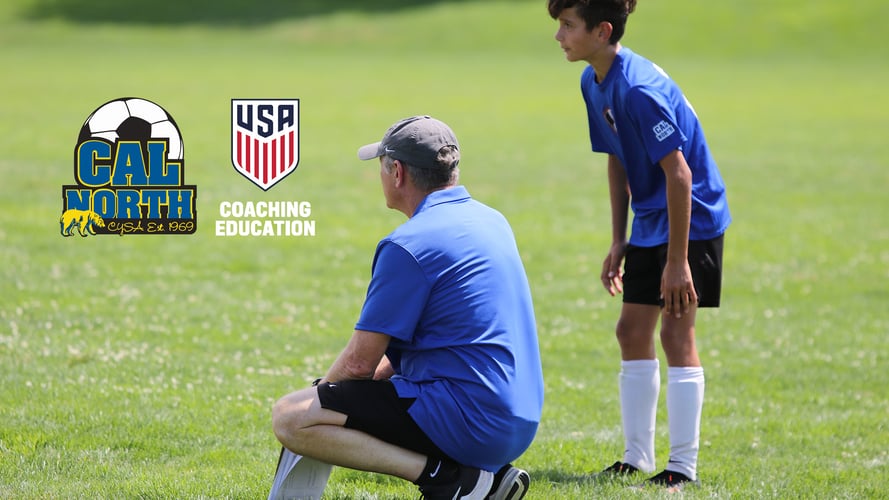 SACRAMENTO, Calif — Cal North will host U.S. Soccer "B" coach license course for the first time beginning next year, with the course starting Summer 2024.
"We are very excited to be hosting the National "B" license and look forward to welcoming all coaches that are looking to move up on their coaching journey," said Joyce Bordley, Cal North Coaching Education and ODP, Managing Director.
"Cal North has done a tremendous job offering licenses from grassroots to National "C" courses in the last 18 months and for us to be granted to host the National "B" by U.S. Soccer speaks volumes of the work we've done with the coaches," she added. "Ultimately this will have a positive impact on coaches, clubs, leagues and most importantly, the players."
Registration for the U.S. Soccer National "B" Course will open on October 1st and will run from July - December 2024. The course will take place in Pleasanton, CA co-hosted by Cal North & Ballistic United SC.
If you would like more information on eligibility and admission criteria for the U.S. Soccer National "B" Course, please feel free to reach out to Joyce Bordley by phone at (925) 989-8023 or by email jbordley@calnorth.org
About Cal North Soccer Association
Cal North is the original youth soccer organization in Northern California, who has served generations of players, coaches, leagues, and clubs with storied histories. Cal North is a member of a much larger soccer community, and as a member, you are also a member of this world community. Players register to play with one of the more than 200 clubs or leagues formed by Cal North. Through affiliation, our leagues and clubs are also members of US Youth Soccer, US Soccer, and US Futsal. US Soccer, along with over 197 other national soccer organizations, are members of FIFA, the Federation Internationale de Football Association. FIFA serves as the international governing body for soccer and US Soccer has been a member since 1913. Together, local, national and international organizations form a family of support for the young soccer players of Cal North.
###