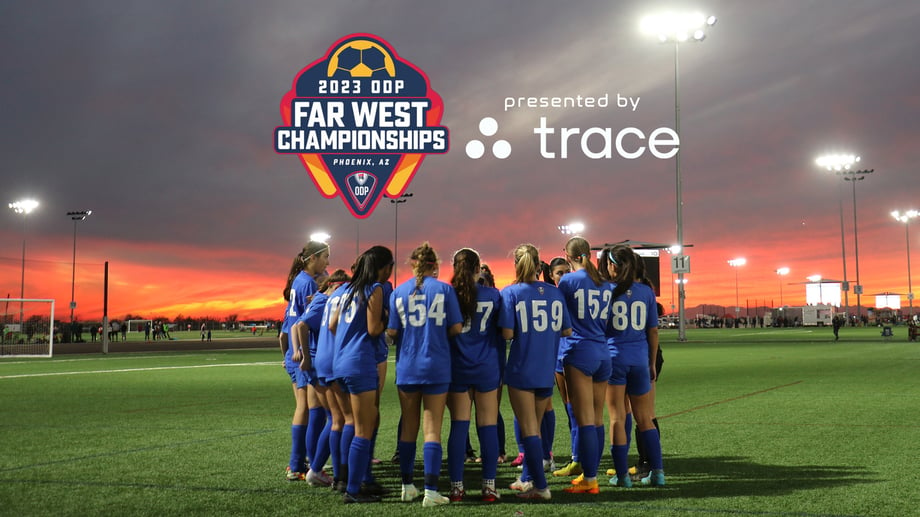 PHOENIX, AZ (Jan. 6-9, 2023) - One of the most important events in the West Region for state associations to compete directly against each other took place early last month. Cal North, among the other 13 state associations, participated in the annual US Youth Soccer ODP Far West Championships in Phoenix, Arizona.

Cal North successfully put together five boys teams and five girls teams in 13U-17U age groups. These teams were rostered with some of the most talented players in Northern California who came together from different clubs to represent Cal North.
At the event, many college and US Youth ODP scouts were present throughout the four days looking for players that could potentially join their teams in the future. This event ultimately serves as a great platform for players to be seen and gain some attention from scouts early on in their youth careers, as is the case for the younger age groups. For the 15U-17U players, this event turns out to be a serious opportunity to be recruited by colleges and/or be invited to US Youth Soccer National ODP camp.
As a state, Cal North had ten teams competing in this event. Four teams made it past the group stage and on to the semifinals or directly to the Championship match. That was the case with the 2009 Girls since they were in a bracket of 10 teams, two groups of 5 with the group winners moving to the Final. From the other 3 semifinalist, two teams reached the Championship match.
The only Boys team that reached the semifinals were the 2008 Boys team led by coach German Plaza. After a 2-0 win over Colorado, a 1-1 tie against Utah and a 1-0 win over Arizona, Coach Plaza and the rest of the 2008 Boys ran into a tough Washington team in the semifinal.
WATCH: List of Cal North games that were recorded at the ODP Championships using Trace
The 2009 Girls climbed their way back into the Championship game after winning their four group games. The team proved to be solid defensively in group stage, earning three clean sheets and only allowing 1 goal against Hawaii. In route, they beat Utah, Hawaii, Oregon and Washington. In the Championship match, they faced a familiar opponent from last year, Cal South. Unfortunately, our 2009 Girls team struggled to find their rhythm in the final and fell for a second time in a row.
The youngest of the groups that made the trip to the ODP Championships was the 2010 Girls team led by coach Garrett Morgan. This team had been working and showing a great display of soccer since May 2022 at the Portland Timbers Friendship Cup. Not only is this group stacked with US Youth Soccer regional players, but the cohesion during the last few months in training and games proved to be effective to winning the regional title. In their journey to the regional title they tied Cal South in their first game and then went on to beat New Mexico, Colorado, Nevada and Hawaii. In those five games, the 2010 Girls managed to score 17 goals and allowed only 2, while earning three clean sheets.
WATCH: Post-game interview with 2010 Girls Head Coach Garrett Morgan after winning ODP Championships
The third Cal North team that reached the Championship game were the 2006 Girls. The team led by coach Kristopher Hall were riding a positive wave of energy as this was their last year competing at the ODP Championships. The 06' Girls got off to a hot start with a dominating 7-1 win over Oregon in their opening game. Two other wins followed in group play by beating Colorado and Utah. In the semifinal they would match-up against longtime and in-state rival, Cal South. The game was intense, with both teams creating chances and being cautious of not making a mistake. After 90 minutes, Cal North would move on after a 1-0 win. In the Championship match, with tired legs and fatigue taking a toll on some players, they would face Utah once again. They had already played in group play, with Cal North winning by the slightest of margins. The Final was nothing short of dramatic as Cal North was up 1-0 for most of the game until Utah tied it up forcing the game to be decided from the spot. In the PK shootout, the drama continued as there was confusion from everyone watching this game. The protagonist was not a player or a coach, but rather the center referee who had lost track of goals converted/missed from both teams. After delegating and receiving help from her other two colleagues, they gained some control of the game and Cal North would go on to win it in PK's.
WATCH: Post-game interview with 2006 Girls Head Coach Kristopher Hall after winning ODP Championship
Despite the results, the experience that players get during this trip is unique. Kids were challenged in and outside of the field to further enhance both sport & social skills, all while developing lifelong friendships.
Cal North ODP Teams at the 2023 US Youth Soccer Far West ODP Championships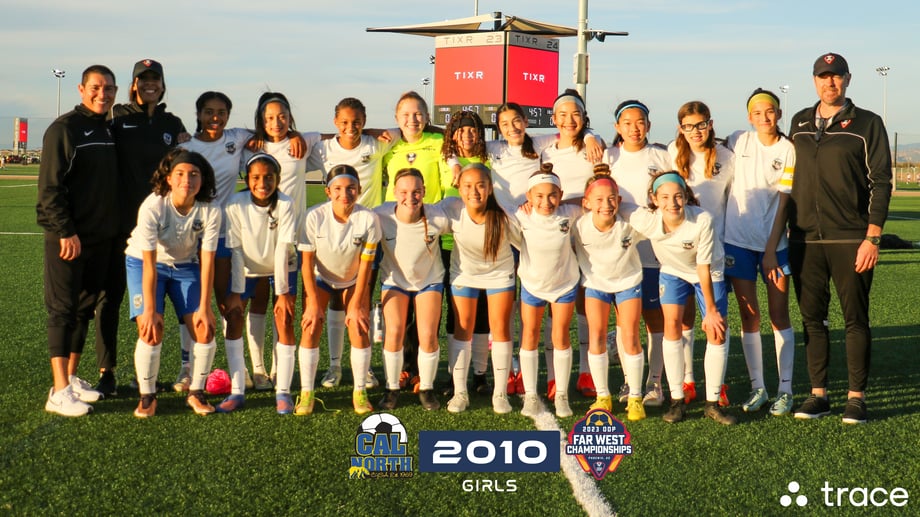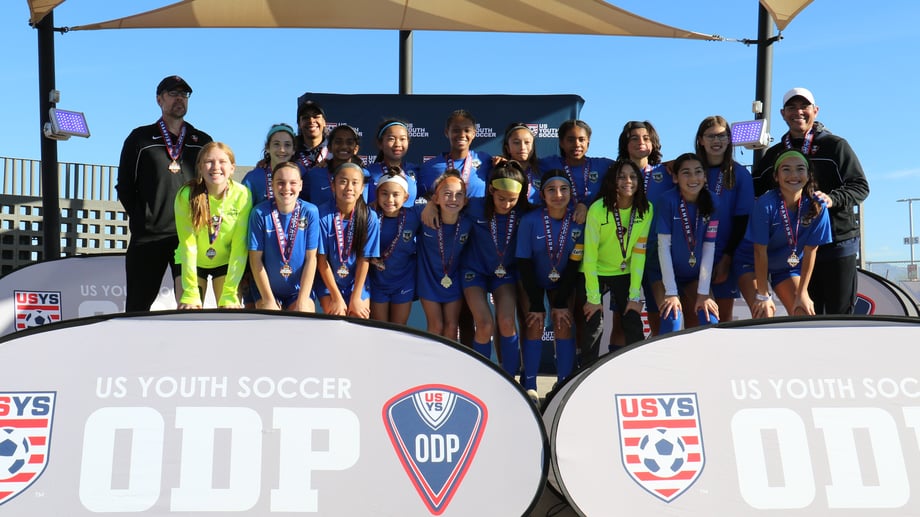 2010 Girls (13U)
Head Coach: Garrett Morgan
Assistant Coach: Michael Galvan
Team Manager: Korynn Najera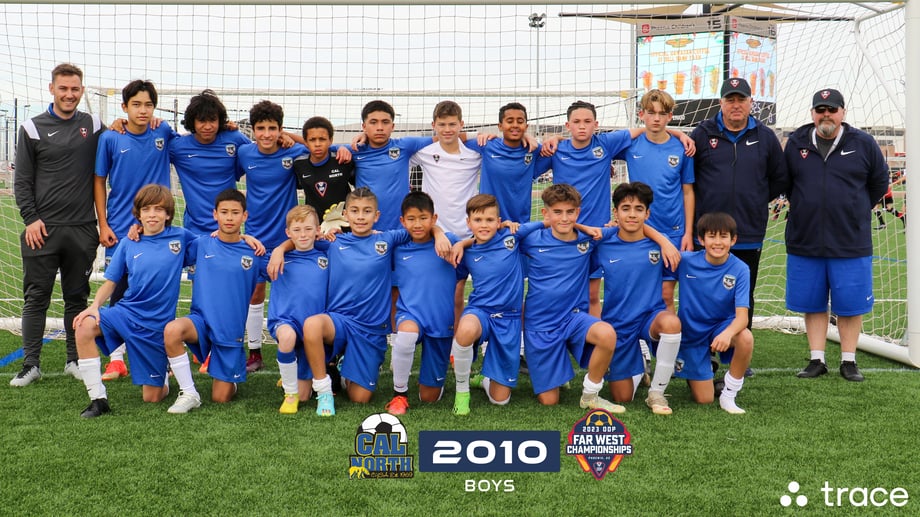 2010 Boys (13U)
Head Coach: Lee Dunne
Assistant Coach: Thomas Plummer
Team Manager: Dervis Gencer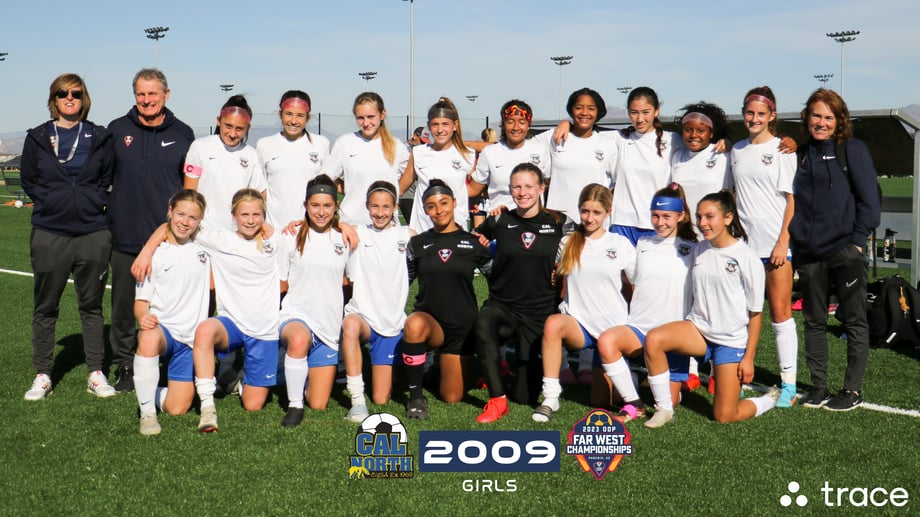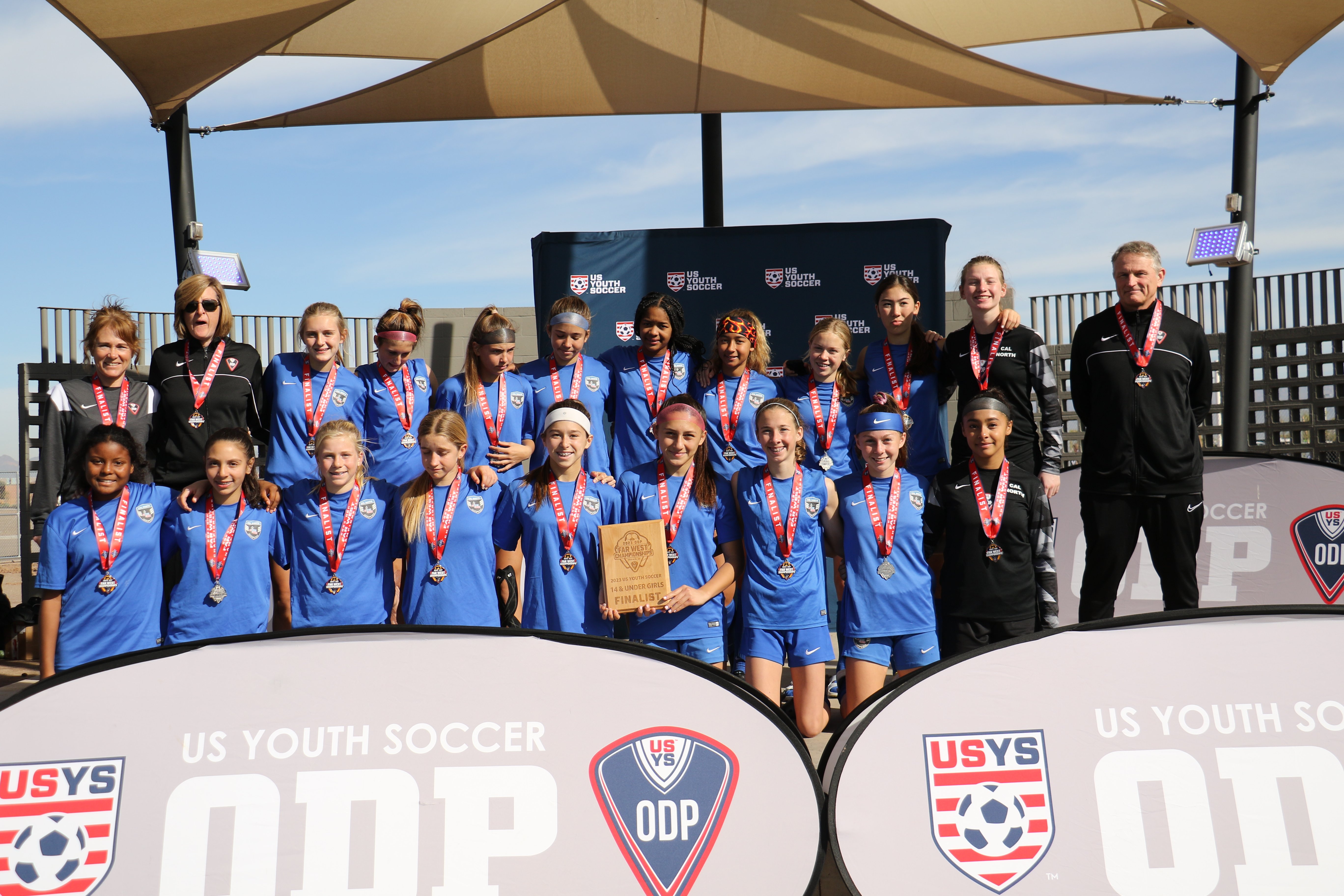 2009 Girls (14U)
Head Coach: Sarah Fawcett
Assistant Coach: Bryan Holland
Team Manager: LaNell Como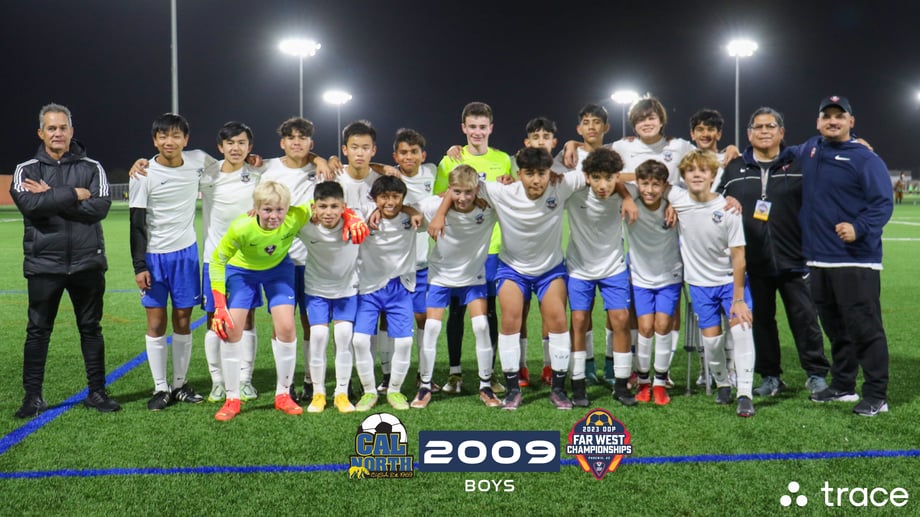 2009 Boys (14U)
Head Coach: Ramiro Rodriguez
Assistant Coach: Carlos Gonzalez
Team Manager: Ajaya Rana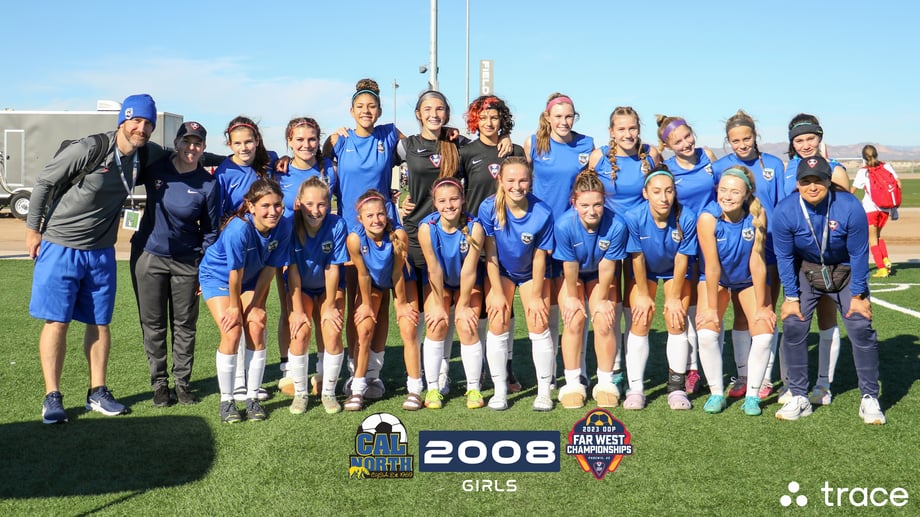 2008 Girls (15U)
Head Coach: Jonathan Scoles
Assistant Coach: Kimberlee Gonzalez
Team Manager: Paulina Gonzalez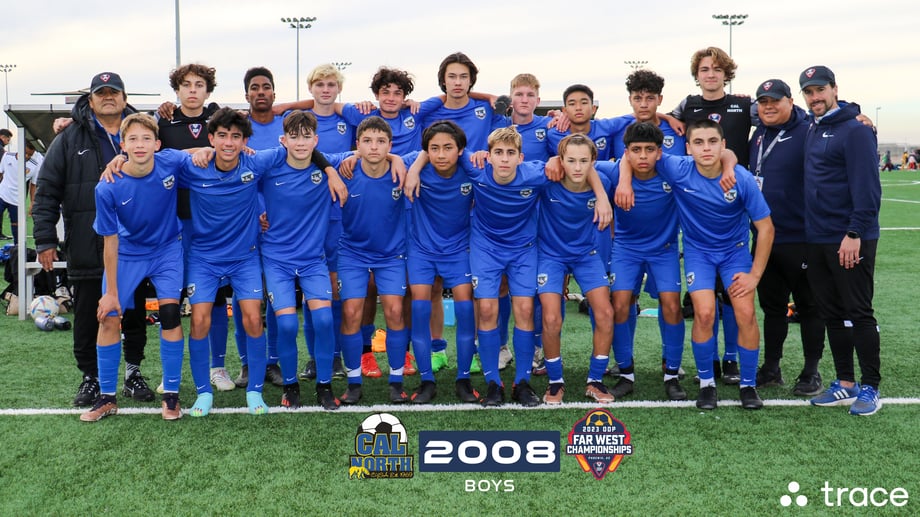 2008 Boys (15U)
Head Coach: German Plaza
Assistant Coach: Mason Webb
Team Manager: Oscar Inclan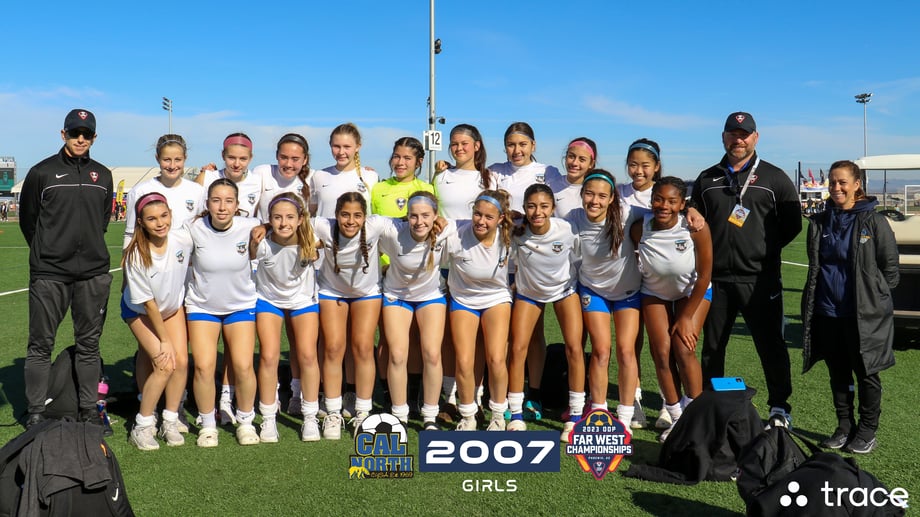 2007 Girls (16U)
Head Coach: Samuel Larrucea
Assistant Coach: Jason Carter
Team Manager: Jessie Berta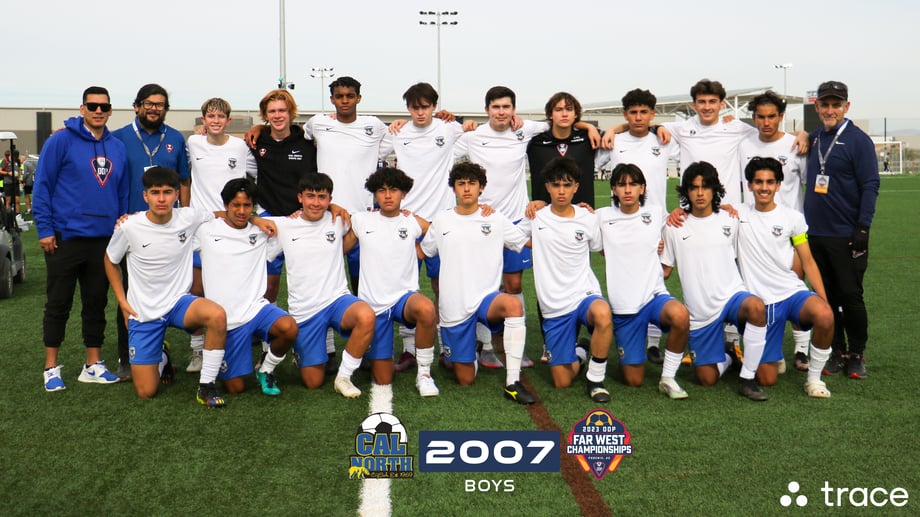 2007 Boys (16U)
Head Coach: David Briceño
Assistant Coach: James Pierce
Team Manager: Francisco Flores Quezada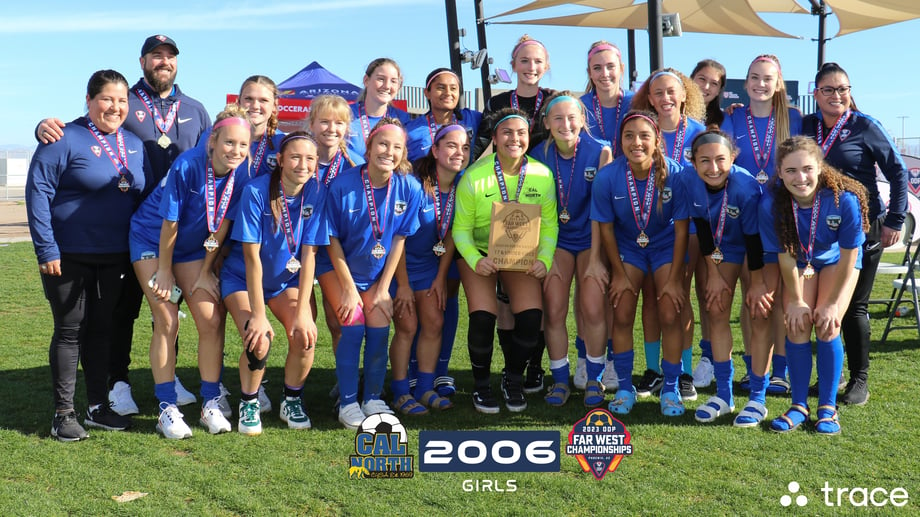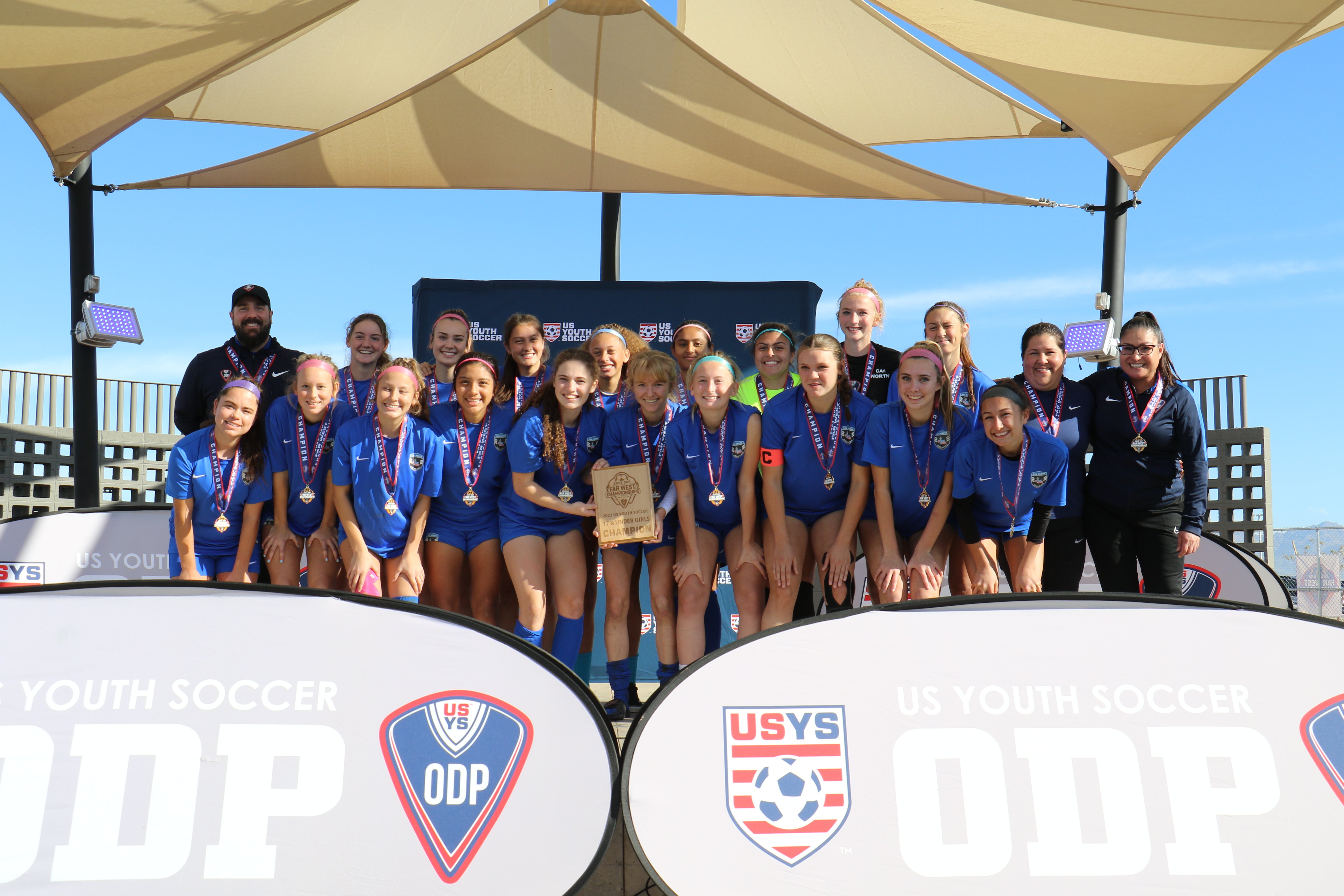 2006 Girls (17U)
Head Coach: Kristopher Hall
Assistant Coach: Theresa Castaneda
Team Manager: Laura Diaz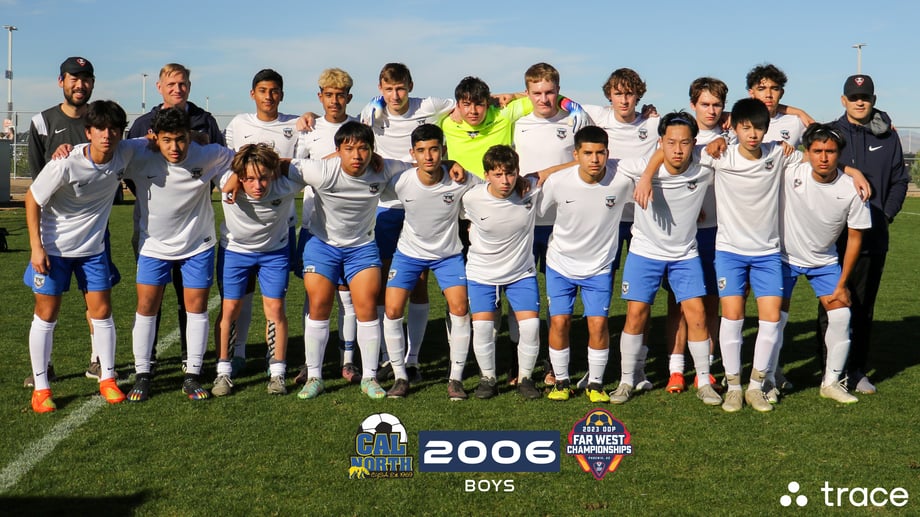 2006 Boys (17U)
Head Coach: Benkay Kajihara
Assistant Coach: Anthony Villegas
Team Manager: Scott Lahde
---
Follow us on social media for more content.