Cal North and California North Referee Administration continue its commitment to improving the game & referee development in northern California.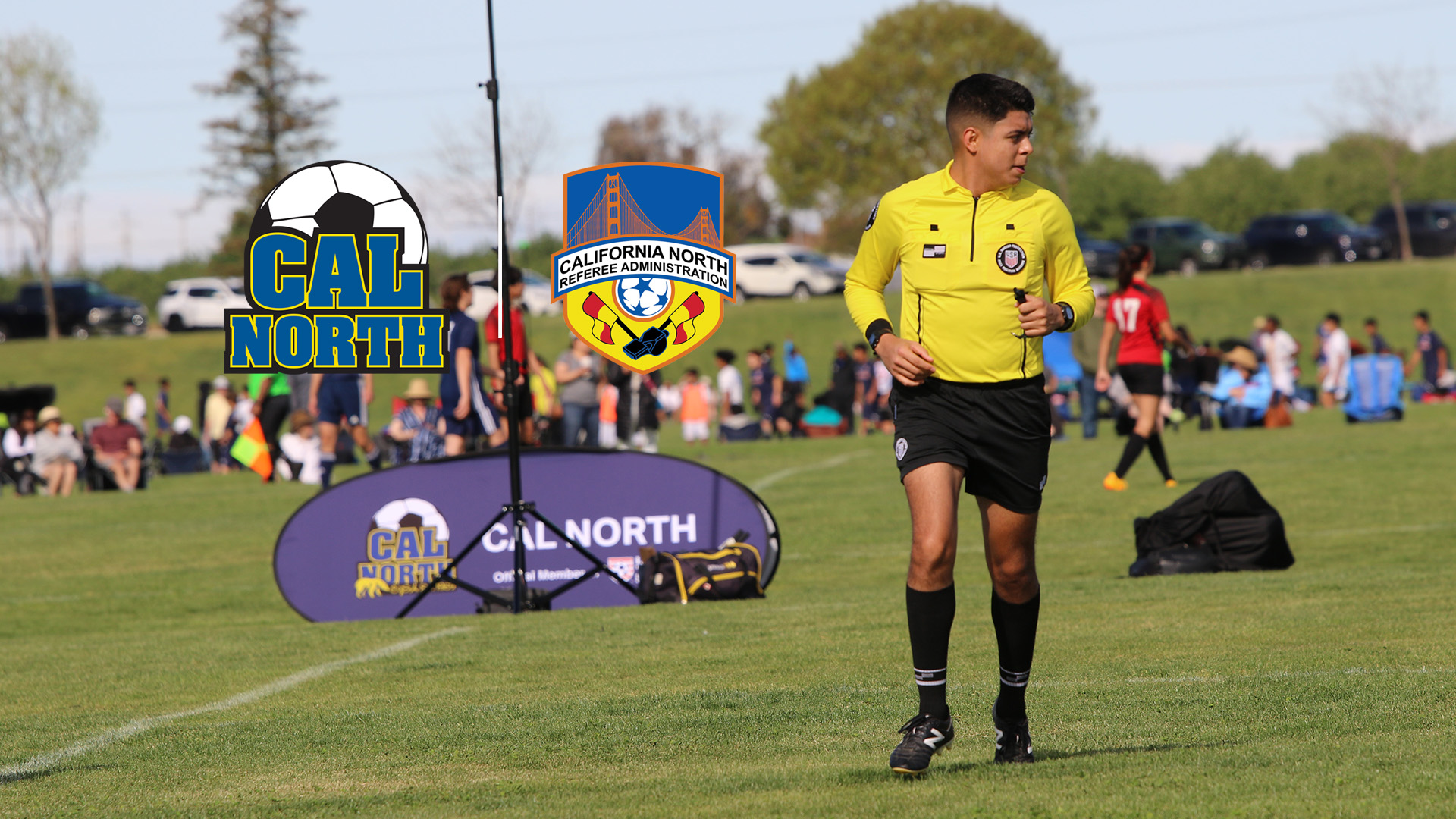 RIPON, Calif. (April 22, 2023) ― Cal North & CNRA formally announced a partnership in 2021 and since then have continued to work together to offer better growth & development opportunities for referees in northern California, while providing quality officials for Cal North competitions.
A very important step was taken during the 2023 Cal North State Cup last month with the current CNRA & Cal North partnership. CNRA held a Referee Development Session on Saturday, April 22 along with its referee coaches and leadership to go over details from Day 1 of the Cal North State Cup. This was done with the intent to provide feedback from the referee coaches, including State Referee Administrator, Said Ravanfar and Matthew Buckman, Director of Referee Development.
This ongoing-event referee session was the first of its kind and was something not done before in northern California, maximizing the resources and time from referees and referee coaches to develop.
If you are interested in learning more about how to become a referee or take advantage of any of the resources that CNRA provide, make sure to visit www.cnra.net