TOPSoccer - The Outreach Program For Soccer is a community-based recreational program designed for participants of all ages with intellectual, emotional, and/or physical disabilities. The program uses a volunteer buddy system and strives to provide soccer opportunities for all players in a safe, fun, supportive, and inclusive environment.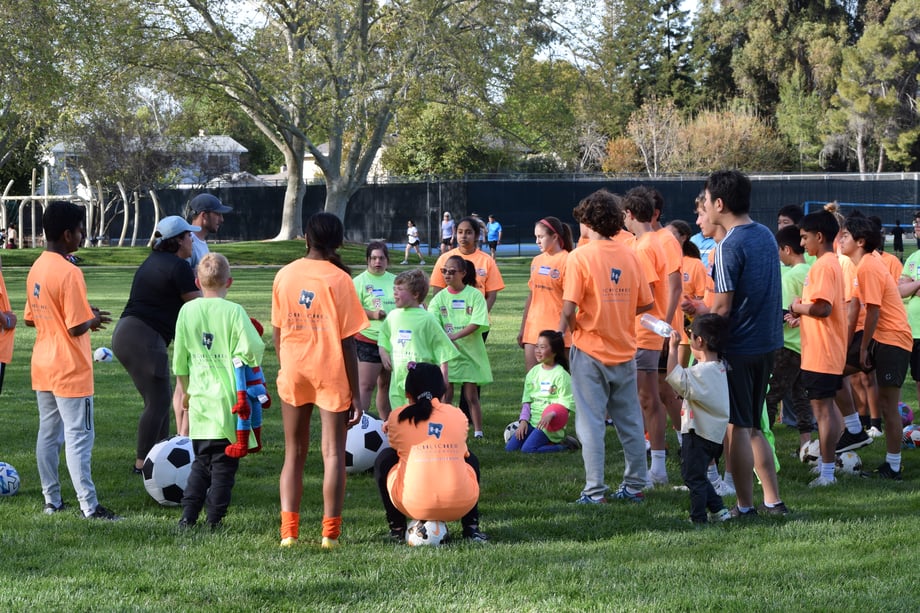 SACRAMENTO, Calif. ― Ballistic United Soccer Club and RAGE Girls Soccer Club are excited to have revamped their TOPSoccer program in Pleasanton, California.
BUSC's and RAGE Girls Soccer Club's TOPSoccer program starts with a structure-free warm up where all Players are given the space to explore different activities on their own with their Buddy. The second part of the session involves fun and inclusive games for all to enjoy and be a part of a group, as well as, have the ball at their feet. This includes dribbling games, tag games, shooting games and much more.
"Our program has been designed to support Players with all abilities and focus on fun and engaging activities for all," said Dane Shaffer, Ballistic United SC TOPSoccer Coordinator. "We have committed ourselves to create a curriculum based on engagement, inclusion, encouragement and FUN," added Lauren Candia, RAGE Girls Soccer Club TOPSoccer Coordinator.
Sessions usually end by splitting kids into groups based on skill, age and ability levels for the Players to hone in on their skills. This Spring they have worked hard to make sure we have a large amount of Buddy volunteers to support our Players. BUSC and RAGE are very excited and proud of the turnout so far.
The BUSC and RAGE's TOPSoccer program is on Fridays from 5:30-6:30 pm at Muirwood Park in Pleasanton, California. If you live in the Pleasanton area, come on out and see what they are about!
Other TOPSoccer Programs affiliated with Cal North
| | |
| --- | --- |
| Club/League | Location |
| Lassen Youth Soccer TOPSoccer Program | 📍 Susanville, CA |
| Ballistic United SC TOPSoccer Program | 📍 Pleasanton, CA |
| Tuolumne County Youth Soccer TOPSoccer Program | 📍 Sonora, CA |
| Castro Valley Soccer Club TOPSoccer | 📍 Castro Valley, CA |
| TOPSoccer- Elk Grove | 📍 Elk Grove, CA |
| Natomas FA - TOPSoccer | 📍 Natomas, CA |
| TOPSoccer Pleasanton Rage | 📍 Pleasanton, CA |
| Sac TOPS | 📍 Sacramento, CA |
| McSwain TOPSoccer | 📍 Merced, CA |
| Clovis Crossfire | 📍 Clovis, CA |
| Walnut Creek SC TOPSoccer | 📍 Walnut Creek, CA |
| Tracy TOPSoccer | 📍 Tracy, CA |
| SYSA TOPSoccer | 📍 Stockton, CA |
You can find more information on TOPSoccer programs listed above by visiting www.calnorth.org/topsoccer