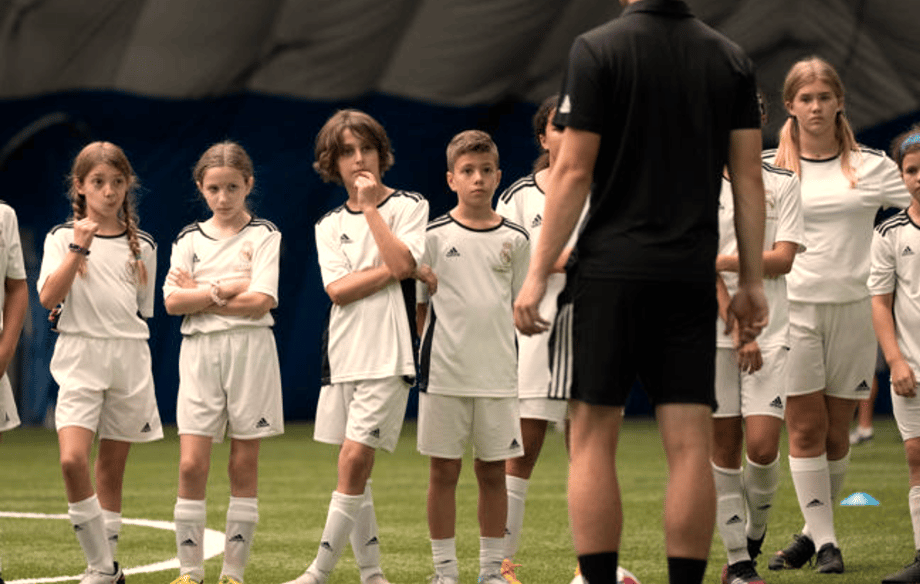 SACRAMENTO, Calif. (April 28, 2023) - The Real Madrid Foundation Soccer Camps offers the unique and exciting opportunity to experience specialized soccer training, bringing their expert UEFA coaches selected by the Academy of the world's most successful soccer team to help you improve your soccer skills.
You can enjoy the Real Madrid spirit in any of the 26 cities throughout the country where they will celebrate their clinics: Albuquerque, Baltimore, Charlotte, Chattanooga, Detroit, Fresno, Knoxville, Las Vegas, Memphis, Minneapolis, Nashville, Philadelphia, Phoenix, Pittsburgh, Portland, Puerto Rico, Raleigh, Sacramento, Salt Lake City, San Diego, San Francisco, San Jose, Seattle, St. Louis, Tucson, Washington, D.C.
REAL MADRID SPIRIT
Training at the official Real Madrid Foundation soccer camp will allow players to train like a pro soccer player, learn the best sport values and the best players will have the chance to attend an exclusive sporting event in Spain. A once in a lifetime experience in Madrid for a week.
COACHES SELECTED AND TRAINED IN THE REAL MADRID ACADEMY
All of our clinics are conducted by coaches of the Real Madrid Foundation, they guarantee the same quality and professionalism that Real Madrid academy players receive in the Real Madrid official soccer academy in Madrid.
TRAIN UNDER THE REAL MADRID METHODOLOGY
Train under "The Real Way" methodology, our own training methodology based on a complete analysis of the development that combines an individual tracking and teaches values such as leadership, teamwork, respect and effort.
REAL MADRID LIFETIME TRIP OPPORTUNITY
Players that best represent the Real Madrid Foundation values will be able to enjoy a trip to the Madrid Experience.