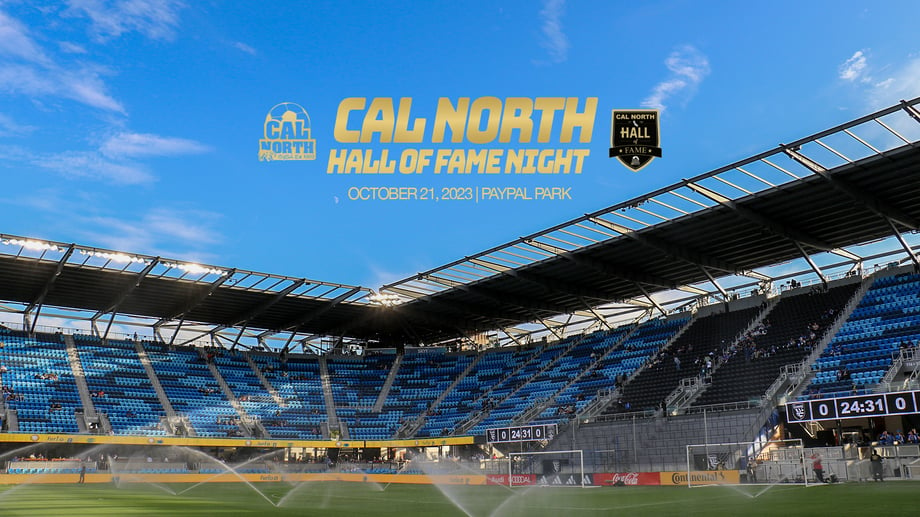 SAN JOSE, Calif. ― October 21st, 2023 will be remembered as one of the most compelling and memorable nights in Cal North history books.
Not only did the San Jose Earthquakes secure their spot in the 2023 Major League Soccer playoffs on Saturday night against Austin FC, but Cal North, the original youth soccer association in Northern California, revealed it's home for the Cal North Hall of Fame.
Cal North's Hall of Fame honors those individuals who have made outstanding contributions to youth soccer as player, coach, referee, administrator or other youth soccer-related activities by worthy participants throughout the years. These individuals have shaped & impacted soccer in Northern California.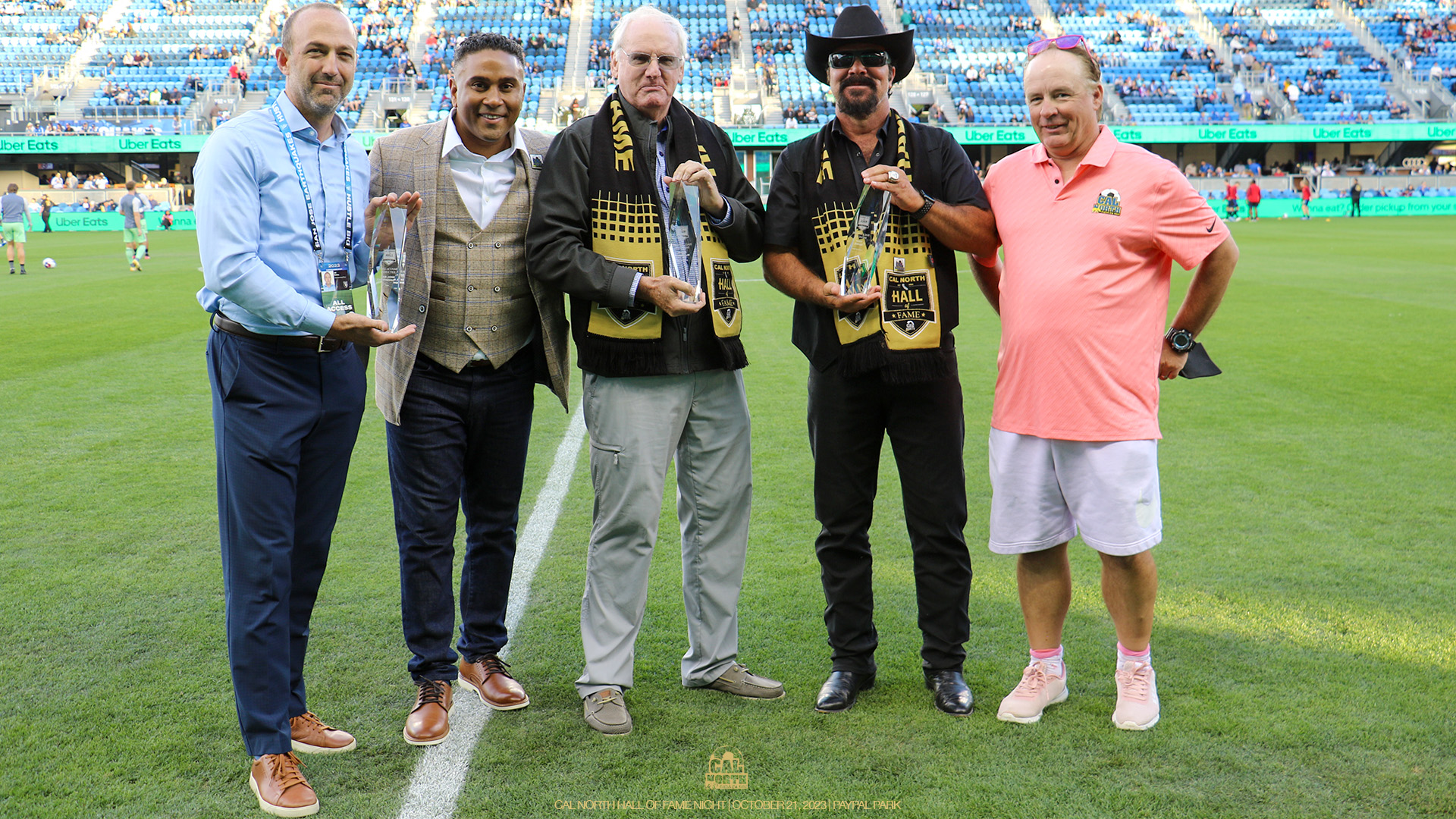 Colin McDonald (1997) and Troy Dayak (2004), Cal North Hall of Famers were generous and kind enough to attend & celebrate this historic moment. The two Hall of Famers were celebrated in front of their friends and families prior to the match. Marley Wilson, Cal North Executive Director and Donald Army, Cal North President, handed McDonald and Dayak a commemorative award for their Hall of Fame honors and were then able to see the Cal North Hall of Fame plaque with their names written on it. Cal North also awarded Jed Mettee, San Jose Earthquakes Chief Operating Officer, a recognition award for allowing and providing the space inside PayPal Park for the Cal North Hall of Fame plaque.
The Cal North Hall of Fame wall is located inside PayPal Park between sections 110 & 111, featuring all past & current Cal North Hall of Famers, starting with Cal North & US Youth Soccer founder, Donald Greer (1975).
Fun Fact: The San Jose Earthquakes won their first MLS Cup on October 21, 2001 against Los Angeles Galaxy. 22 years later on the same month & day, the Cal North Hall of Fame was inaugurated at PayPal Park. Troy Dayak was part of both historic events.
This evening marked yet another historical moment in Cal North's rich history and we thank and appreciate everyone that made this a special night for soccer in Northern California.
About Cal North Youth Soccer Association
Cal North is the original youth soccer organization in Northern California, who has served generations of players, coaches, leagues, and clubs with storied histories. Cal North is a member of a much larger soccer community, and as a member, you are also a member of this world community. Players register to play with one of the more than 200 clubs or leagues formed by Cal North. Through affiliation, our leagues and clubs are also members of US Youth Soccer, US Soccer, and US Futsal. US Soccer, along with over 197 other national soccer organizations, are members of FIFA, the Federation Internationale de Football Association. FIFA serves as the international governing body for soccer and US Soccer has been a member since 1913. Together, local, national and international organizations form a family of support for the young soccer players of Cal North.
About San Jose Earthquakes
The San Jose Earthquakes are a Major League Soccer original franchise established in 1994. The Quakes are MLS two-time Supporter's Shield winners and two-time MLS Cup Champions.