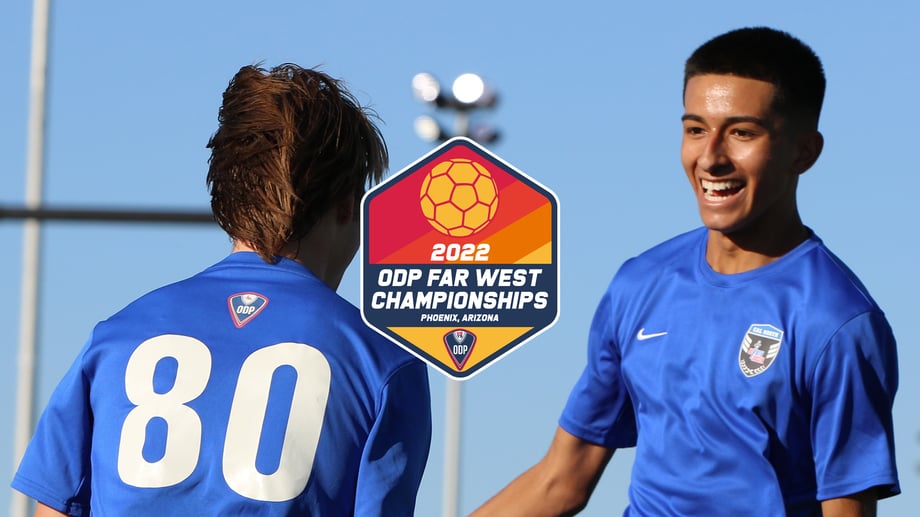 PHOENIX, AZ (Jan. 7-10, 2022) - One of the most important events in the West Region for state associations to compete directly against each other took place earlier this month. Cal North, among the other 13 state associations, participated in the annual US Youth Soccer ODP Far West Championships in Phoenix, Arizona. This was the first ODP Championships event taking place after the 2021 event was cancelled due to COVID-19.

Cal North successfully put together five boys teams and five girls teams in 13U-17U age groups. These teams were filled with some of the most talented players in Northern California who came together from different clubs to represent Cal North.
At the event many college and US Youth ODP scouts were present throughout the four days looking for players that could potentially join their teams in the future. This event ultimately serves as a great platform for them to be seen and gain some attention from scouts early on in their youth careers, as is the case for the younger age groups. For the 15U-17U players, this event turns out to be a serious opportunity to be recruited by colleges and/or be invited to US Youth Soccer National ODP camp.
As a state, Cal North had ten teams competing in this event. Five made it past the group stage and on to the semifinals. From those five semifinalist, three teams reached the Championship match.
Unfortunately, Cal North was not able to bring home a regional title from the 2022 US Youth Soccer ODP Far West Championships. Our 2009 Girls team led by coach Garrett Morgan lost a close one to Cal South by a score of one nil. The team scored 17 goals and allowed seven throughout the tournament, but also kept two clean sheets against Arizona and Colorado. The match versus Colorado was a 3-0 semifinal win.
WATCH: Post-game interview with 2009 Girls forward Keira after semifinal win
Our 2009 Boys team struggled in their Championship match as well. They faced a strong Washington side that went up early two goals in the first 20 minutes, making it an uphill battle from there. While the team did circulate the ball and maintained possession for longer periods of time than their opponent throughout the game, Washington capitalized on their opportunities in front of goal. The 2009 Boys scored a total of 21 goals and allowed seven, four of those goals allowed happened in the final match against Washington. The final score turned out to be 4-2.
WATCH: Post-game interview with 2009 Boys midfielder Christopher after semifinal win
EN ESPAÑOL: Entrevista con Alexander del equipo varonil 2009 después del partido de semifinal
The third and final Cal North team that reached the Championship game was the 2006 Boys. The team led by coach Benkay Kajihara reached the semifinals as a wildcard after winning two of their three matches. In the semifinals they beat Washington by a score of 2-1, a team they were familiar with and the only opponent they had lost to in group stage. In the Championship match they came close to lifting a regional title. The 2006 Boys were up for most of the game against Utah, but two set-piece goals within five minutes in the second half saw their lead slip away.
WATCH: Post-game interview with 2006 Boys midfielder Jorge after semifinal win
WATCH: Post-game interview with 2006 Boys forward Jeremy after semifinal win
Despite the results, the experience that players get during this trip is unique. Kids were challenged in and outside of the field to further enhance both sport & social skills, all while developing lifelong friendships.
Cal North ODP Teams at the 2022 US Youth Soccer ODP Far West Championships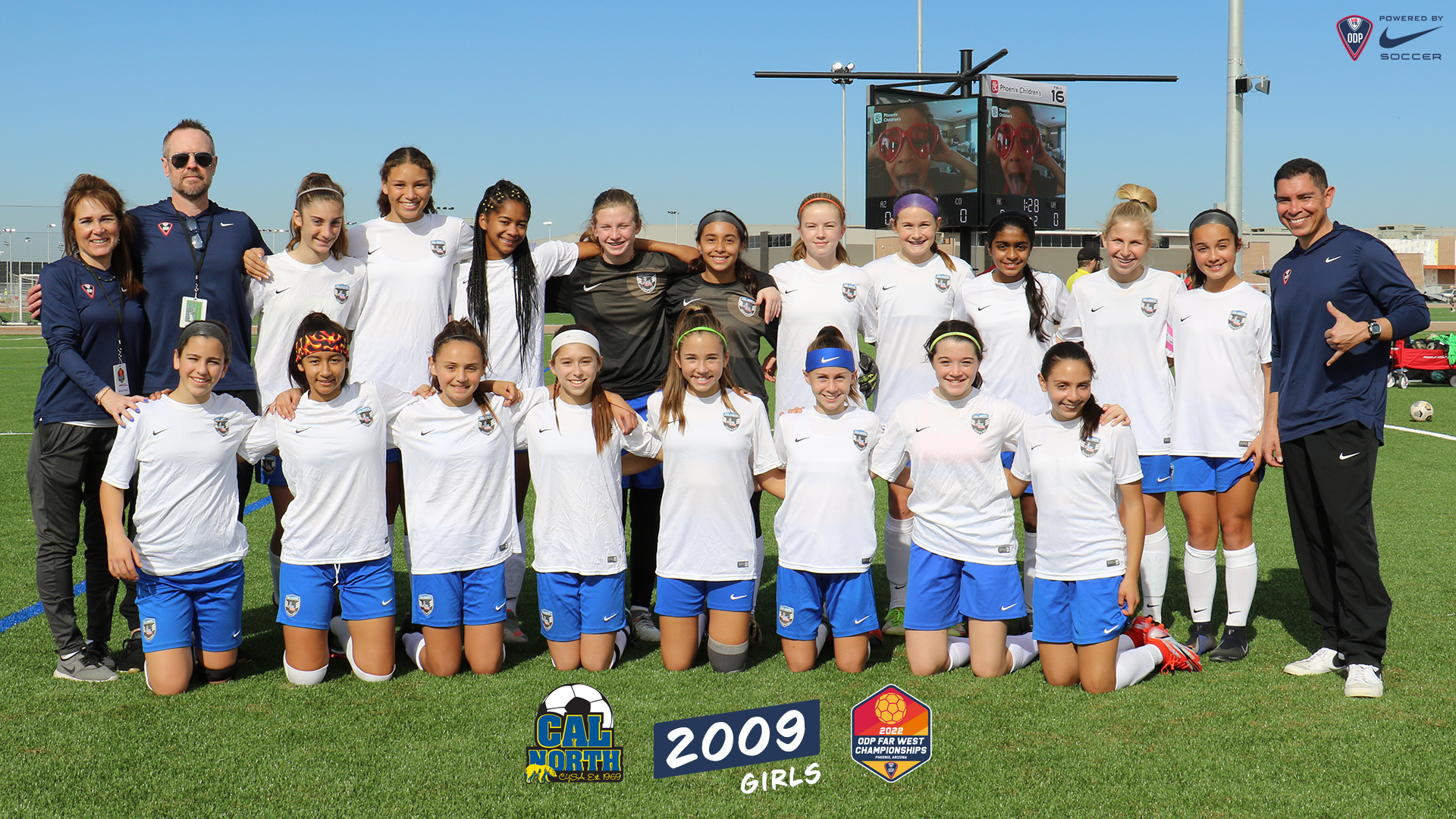 2009 Girls (13U)
Head Coach: Garrett Morgan
Assistant Coach: Michael Galvan
Team Manager: Lanell Como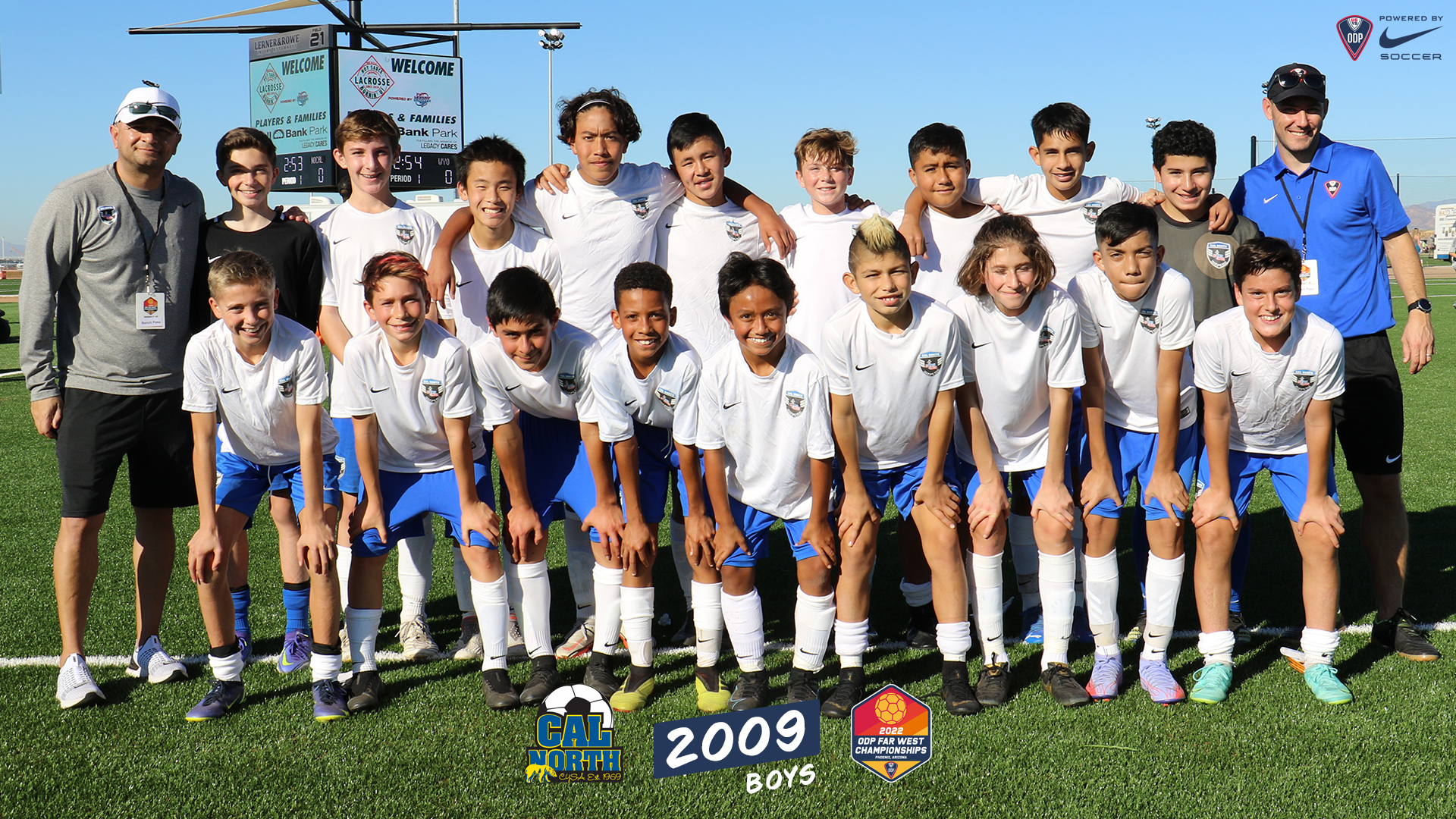 2009 Boys (13U)
Head Coach: Lee Dunne
Assistant Coach: Marco Lopez
Team Manager: Sebastian Osei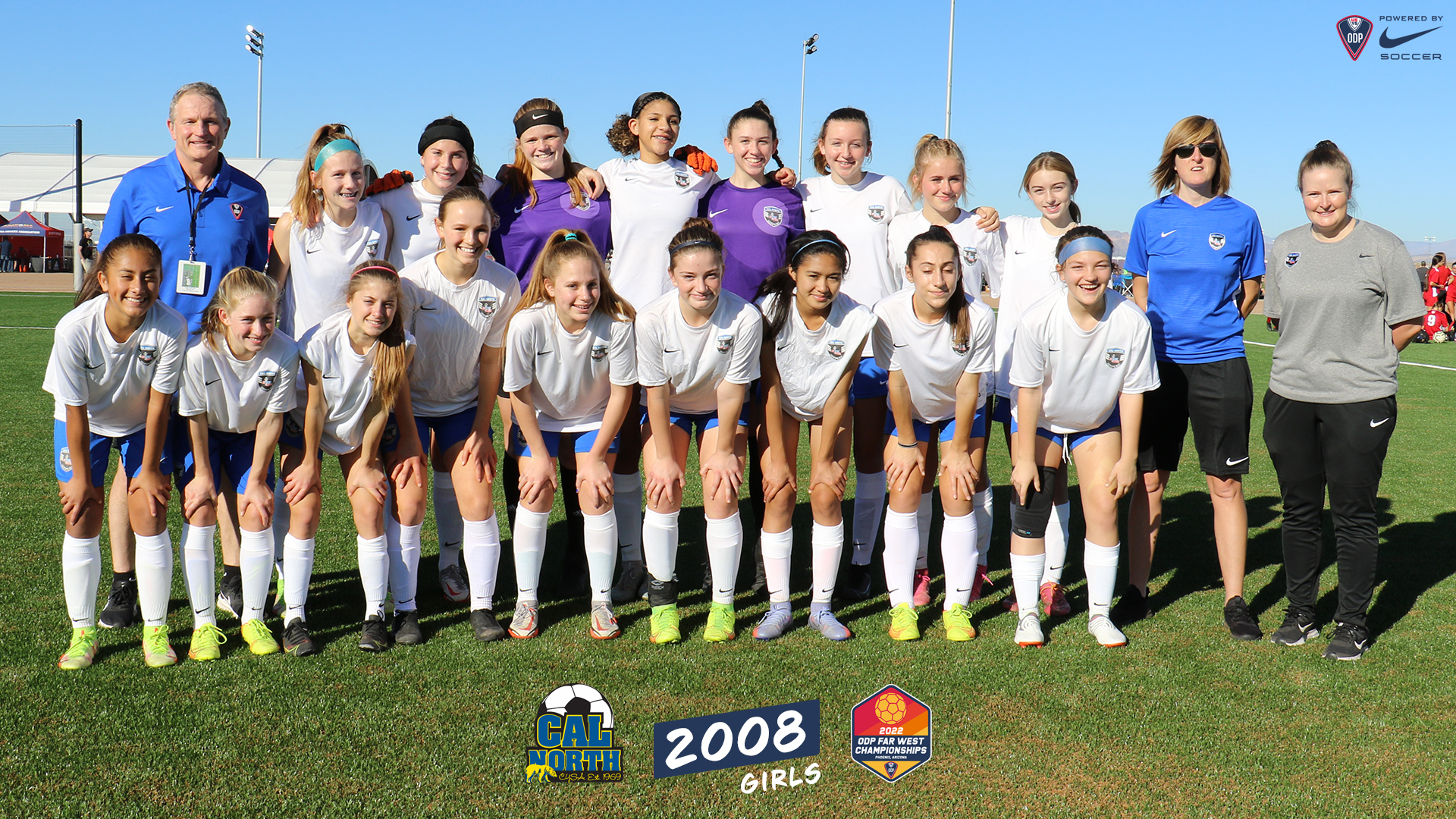 2008 Girls (14U)
Head Coach: Sarah Fawcett
Assistant Coach: Bryan Holland
Team Manager: Claire Knock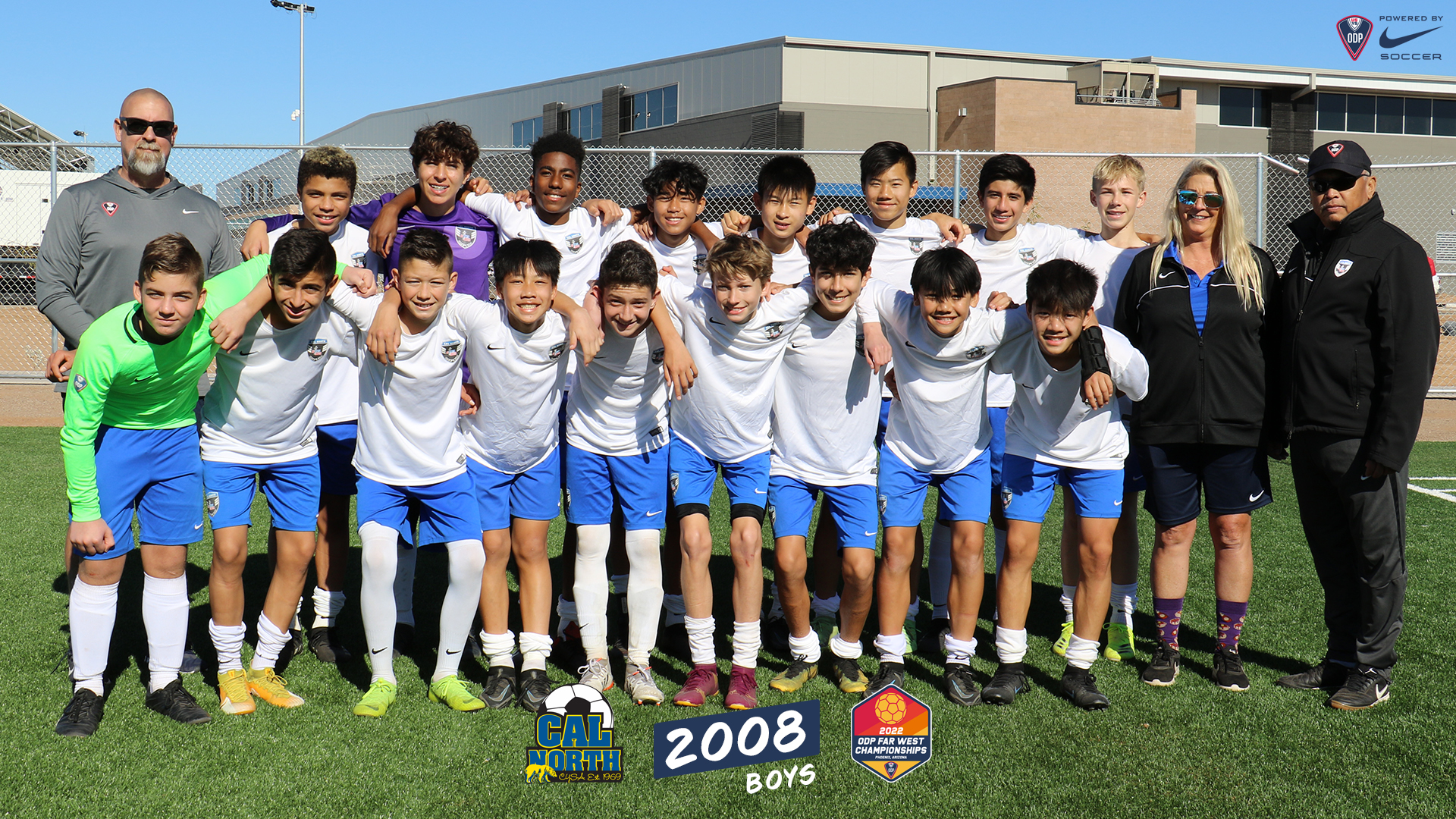 2008 Boys (14U)
Head Coach: Edward Kephart
Assistant Coach: Arturo Cairel
Team Manager: Cynthia Cairel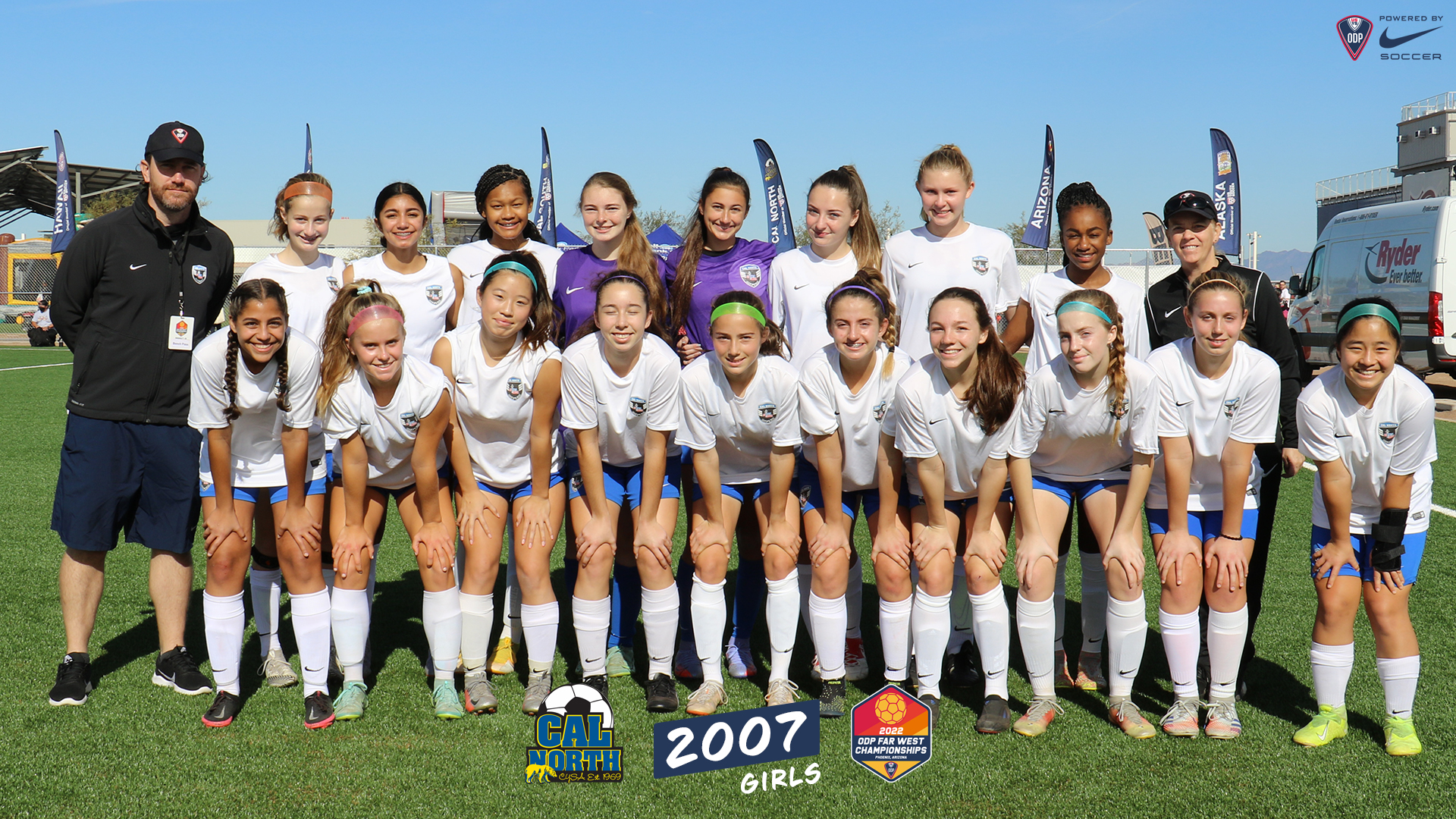 2007 Girls (15U)
Head Coach: Jonathan Scoles
Assistant Coach: Kimberlee Gonzalez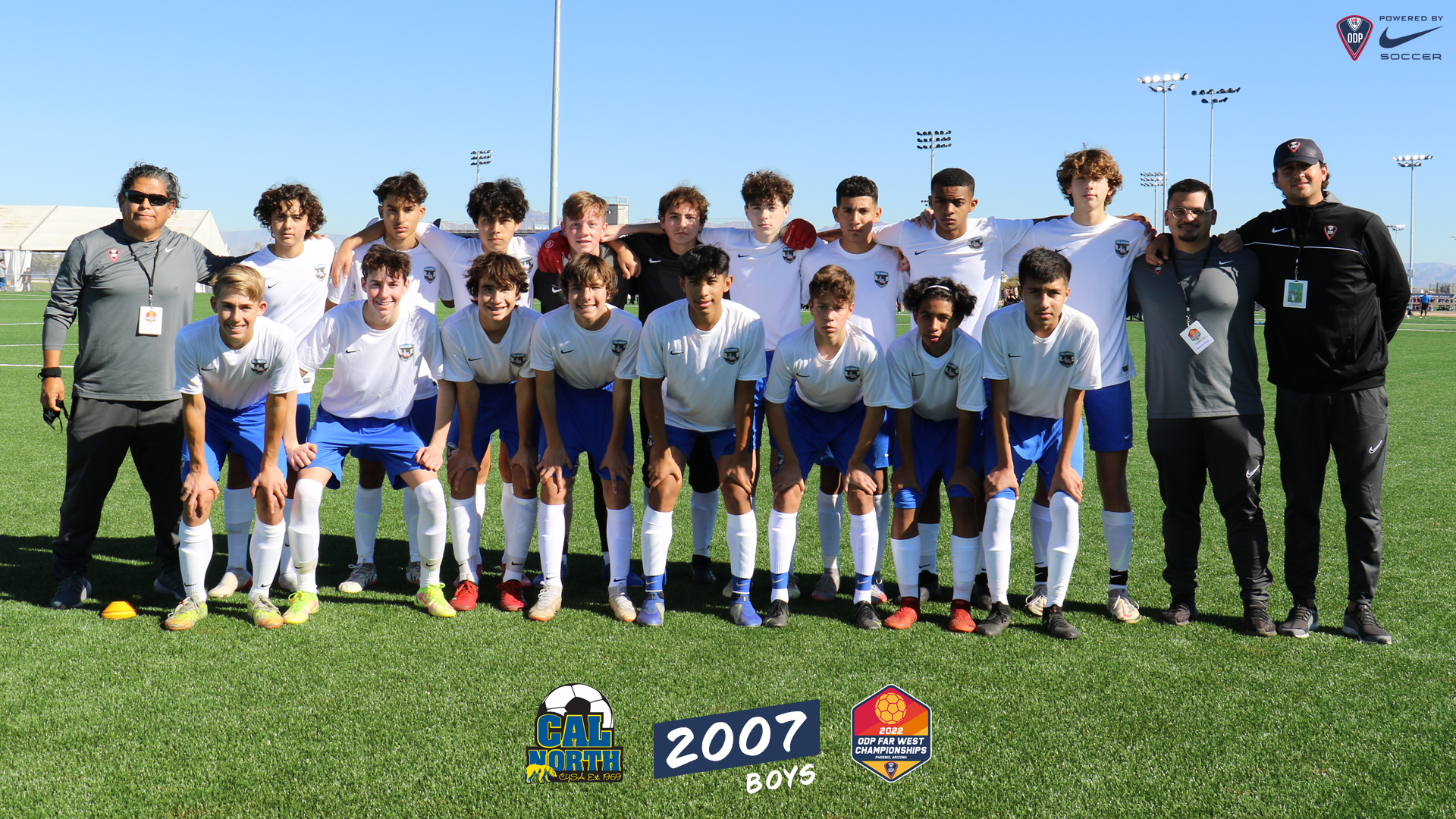 2007 Boys (15U)
Head Coach: Ramiro Rodriguez
Assistant Coach: Ricardo Martin
Team Manager: Ajaya Rana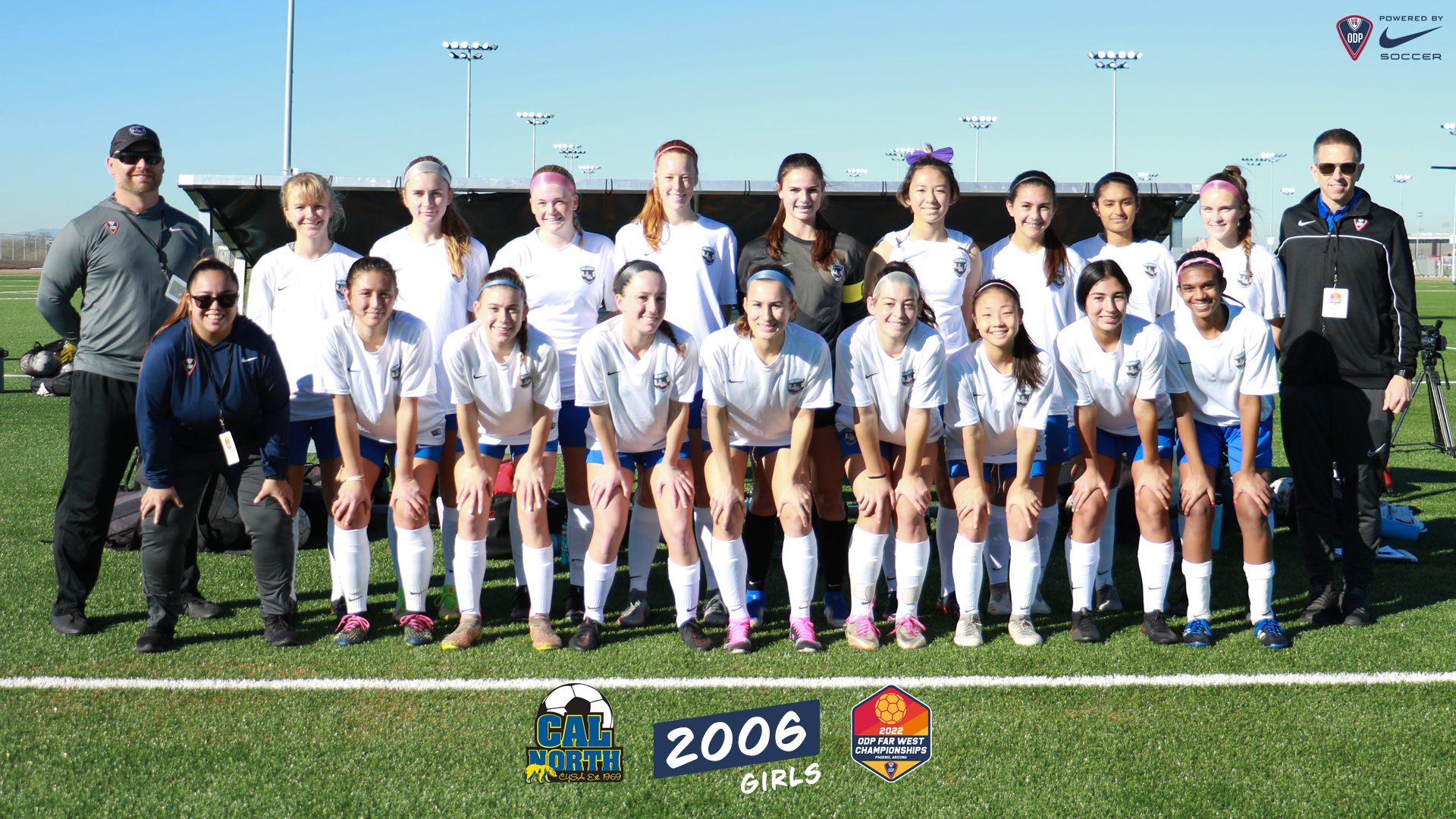 2006 Girls (16U)
Head Coach: Samuel Larrucea
Assistant Coach: Jason Carter
Team Manager: Wendy Arechiga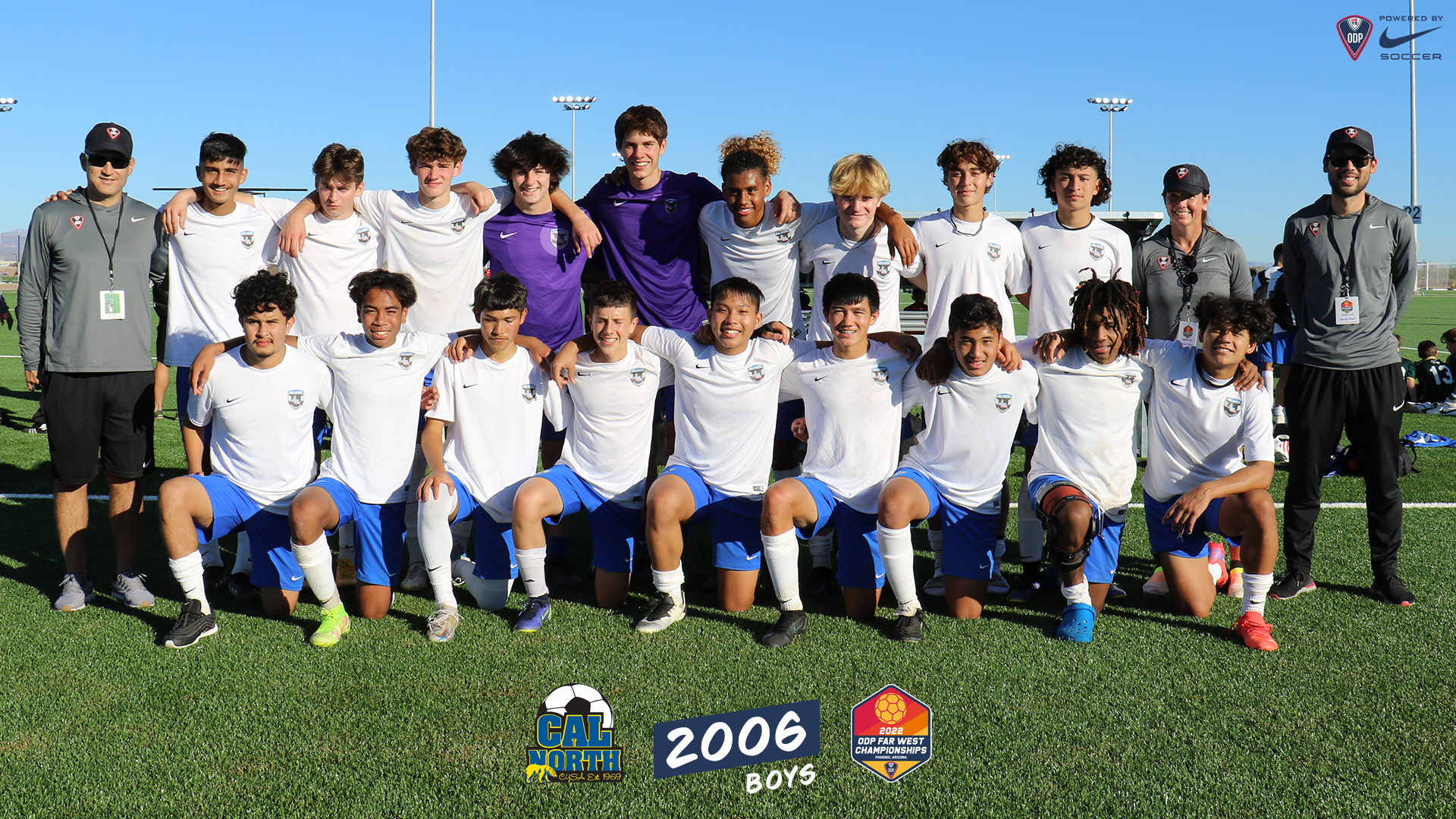 2006 Boys (16U)
Head Coach: Benkay Kajihara
Assistant Coach: Anthony Villegas
Team Manager: Belinda Halloran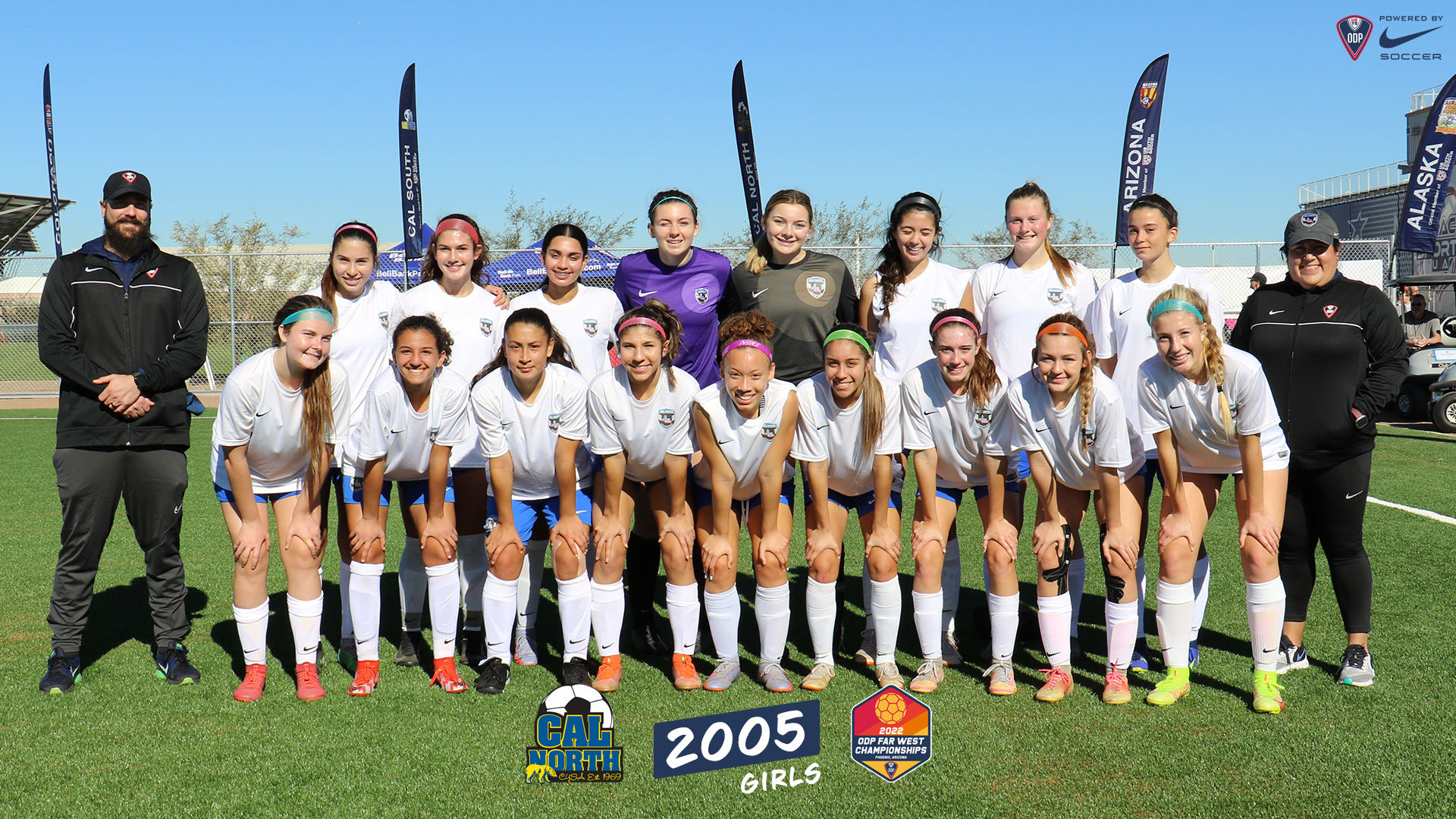 2005 Girls (17U)
Head Coach: Kristopher Hall
Assistant Coach: Laura Diaz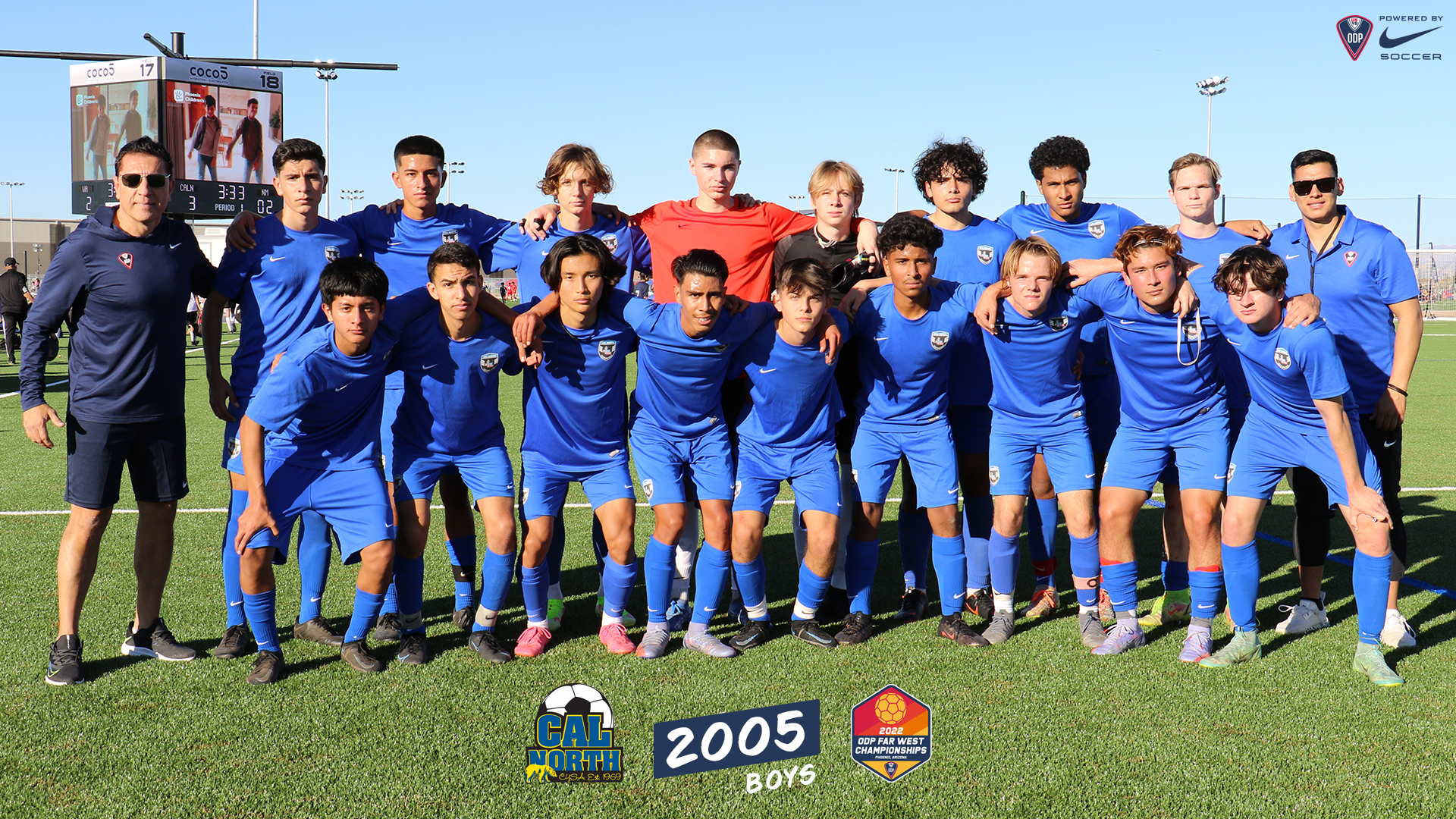 2005 Boys (17U)
Head Coach: David Briceño
Assistant Coach: John Bustos
---
Follow us on social media for more content.
Media