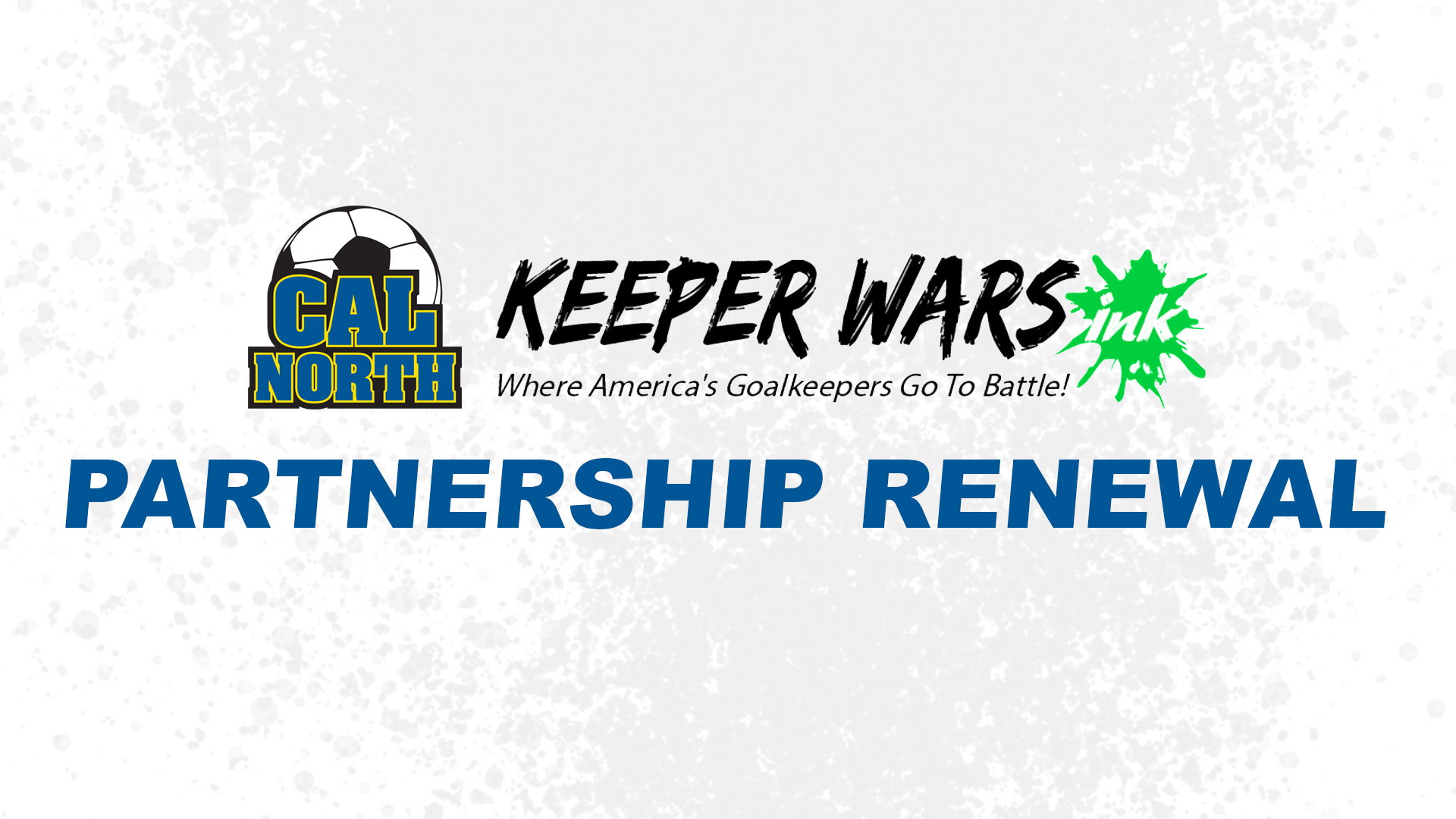 SACRAMENTO, Calif. - Cal North & Keeper Wars Ink are excited to announce a partnership renewal until 2026. Keeper Wars Ink is a soccer competition initiative designed and built for the specialty position of goalkeepers created to give keepers an exciting 1v1 platform to showcase their talents and for the goalkeeper society to come together to compete!
"Cal North is a proud partner of Keeper Wars Ink and we are always looking to provide our membership the best programming possible. This program being position-specific to goalkeepers, helps develop our next future stars in net that live in Northern California," said Marley Wilson, Cal North Executive Director.
"The success these events had in recent years not only in Northern California but all around the country, is a testament of the impact these events have on our membership. Our goalkeepers have a edge with these unique events as they get better, go back to their clubs & ODP program and compete at an improved level," he added.
Keeper Wars National Qualifier coming September 2-3, 2023 to Turlock, CA
"I am honored and humbled to extend our partnership with my home state! As one of our first partners to see the vision of giving back to a neglected audience, Cal North has a special place in our keeper family," said Casey Clark, Keeper Wars Ink CEO & Co-Founder.

"We're excited to continue leaving the soccer world better then we found it with Cal North by our side every SAVE of the way," he added.
Added benefits that 2024 City Tours from Keeper Wars Ink has this year include:
Live Gameday Stats
Recorded Advanced Stats
Rankings and Leaderboards
USYS National Qualifier for 10U-18U Age Brackets
Making these events valuable & proactive towards player development. Keeper Wars also manages the USYS Goalkeeper Club, which provides valuable resources for keepers. You can access the USYS Goalkeeper Club HERE
The next Keeper Wars Ink event is coming to Turlock, California on September 1st for Adults & 2-3 for all youth goalkeepers. Register HERE