FOR IMMEDIATE RELEASE
CONTACT: Javier Arellano, Cal North Marketing & Communications, marketing@calnorth.org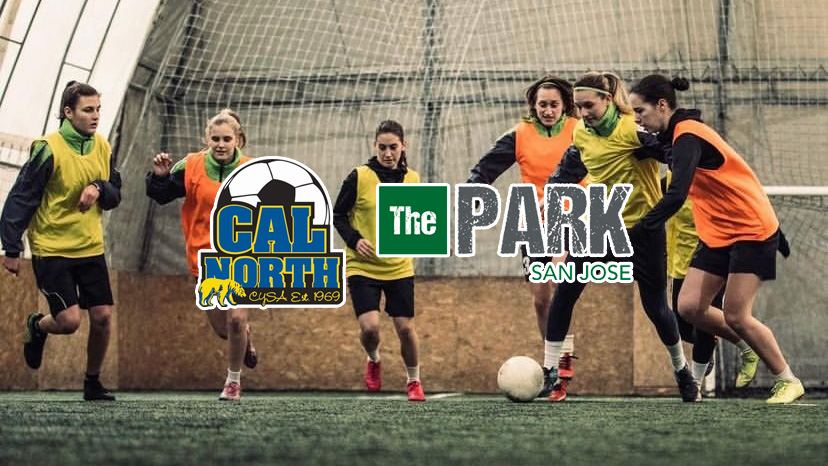 SAN JOSE, CA (Nov. 17, 2022) — Cal North is excited to partner with The Park San Jose for the inaugural 2023 The Park San Jose Futsal Classic. The tournament will consists of bringing together some of the best futsal teams in the San Jose area and surrounding communities.
"We are extremely excited to partner with Cal North, the organization I played for growing up here in San Jose," said Jodi Washington, Chief Playground Experience Officer. "Small-sided play like futsal was the cornerstone to my development. We hope this event and this place provides our kids a glimpse into what is possible through 5v5 play."

The event will take place during the course of three days on Martin Luther King Jr. weekend, being January 14-16, 2023.
"The community impact that Jodi and her team at The Park San Jose have made is special," said Kevin Crow, Cal North Director of Player Development & Competitions. "We are looking forward to contributing and make the 2023 Futsal Classic a fun, competitive and inclusive event for kids of all ages and levels in San Jose."
About Cal North Soccer Association
Cal North is the original youth soccer organization in Northern California, who has served generations of players, coaches, leagues, and clubs with storied histories. Cal North is a member of a much larger soccer community, and as a member, you are also a member of this world community. Players register to play with one of the more than 200 clubs or leagues formed by Cal North. Through affiliation, our leagues and clubs are also members of US Youth Soccer, US Soccer, and US Futsal. US Soccer, along with over 197 other national soccer organizations, are members of FIFA, the Federation Internationale de Football Association. FIFA serves as the international governing body for soccer and US Soccer has been a member since 1913. Together, local, national and international organizations form a family of support for the young soccer players of Cal North.
About The Park @ San Jose
In conjunction with Urban Soccer Park, The Park San Jose has created a facility unlike any other in San Jose. The Park San Jose plays 5-a-side soccer, rain or shine, at the newest outdoor soccer facility in the South Bay. 5-a-side soccer is a fast paced high scoring game played with four field players and a goalkeeper on a small pitch.
###