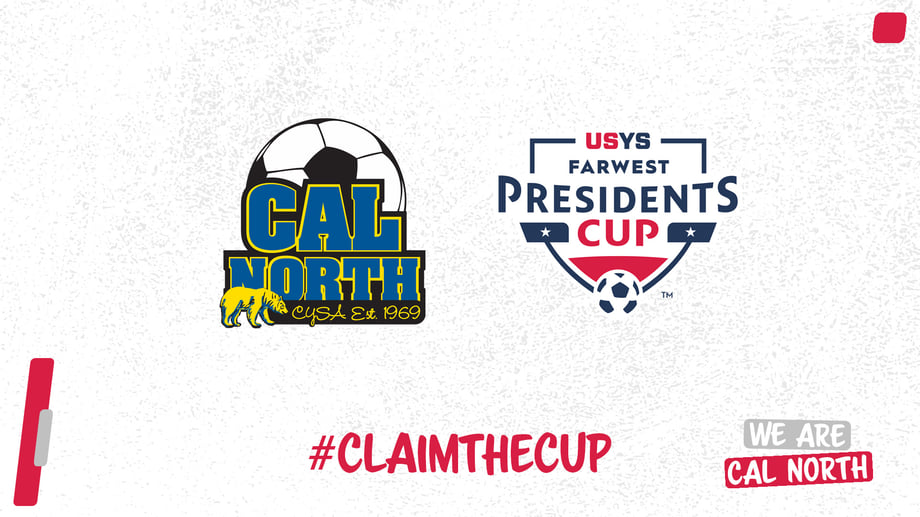 BOISE, Idaho (June 16, 2023) - Three clubs will be representing Cal North at the 2023 US Youth Soccer Far West Presidents Cup starting today.
The US Youth Soccer Presidents Cup is designed for those teams seeking additional challenges to play against teams of similar abilities for a national title. The Presidents Cup provides a progressive, competitive experience to teams that might not otherwise get the opportunity to participate in a series of unique experiences highlighting competition, camaraderie and community from the state to regional to national levels of US Youth Soccer.
Fresno Brazil, Silicon Valley Eagles PSG and Contra Costa Pittsburg United are the three clubs representing Cal North at this year's Far West Presidents Cup in Boise, Idaho.
Returning for a second consecutive year are Fresno Brazil U14 Boys, who after falling short last year in Phoenix, AZ are hungry to move past group stage.
First timers at regionals are Silicon Valley Eagles who will go up against Montana, Idaho and Arizona in a tough U16 Boys age group.
A club that has experience in this tournament is Contra Costa Pittsburg United, who led by Coach Rohin Lal, were drawn in Group B at the U18 Boys bracket with Colorado, Montana and Utah.
Follow us on social media for updates throughout the tournament.