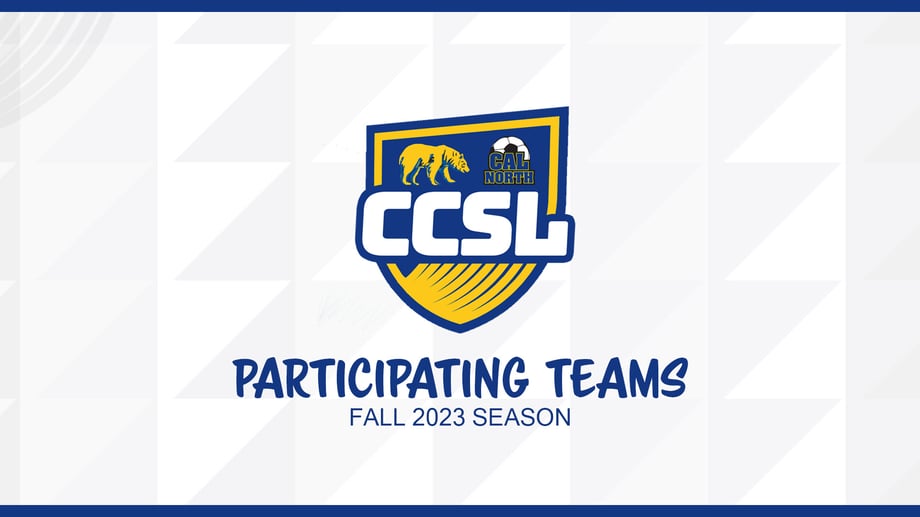 SACRAMENTO, Calif. - The 2023/2024 Cal North Competitive Soccer League (CCSL) started for several teams this past weekend. More teams will take the pitch soon, but for now Cal North would like to present to our membership the teams & clubs that are participating this Fall 2023 season.
First and foremost, we would like to thank all participating clubs & teams for trusting and believing in Cal North.
Our goal with CCSL and Play Local. Stay Local. is to provide a league that can be competitive based on your team's skill level while reducing travel time for away games. Below you will be able to see which teams, clubs and districts are involved with CCSL. We hope the graphics provide a good outlook on all of Cal North's 9 Districts.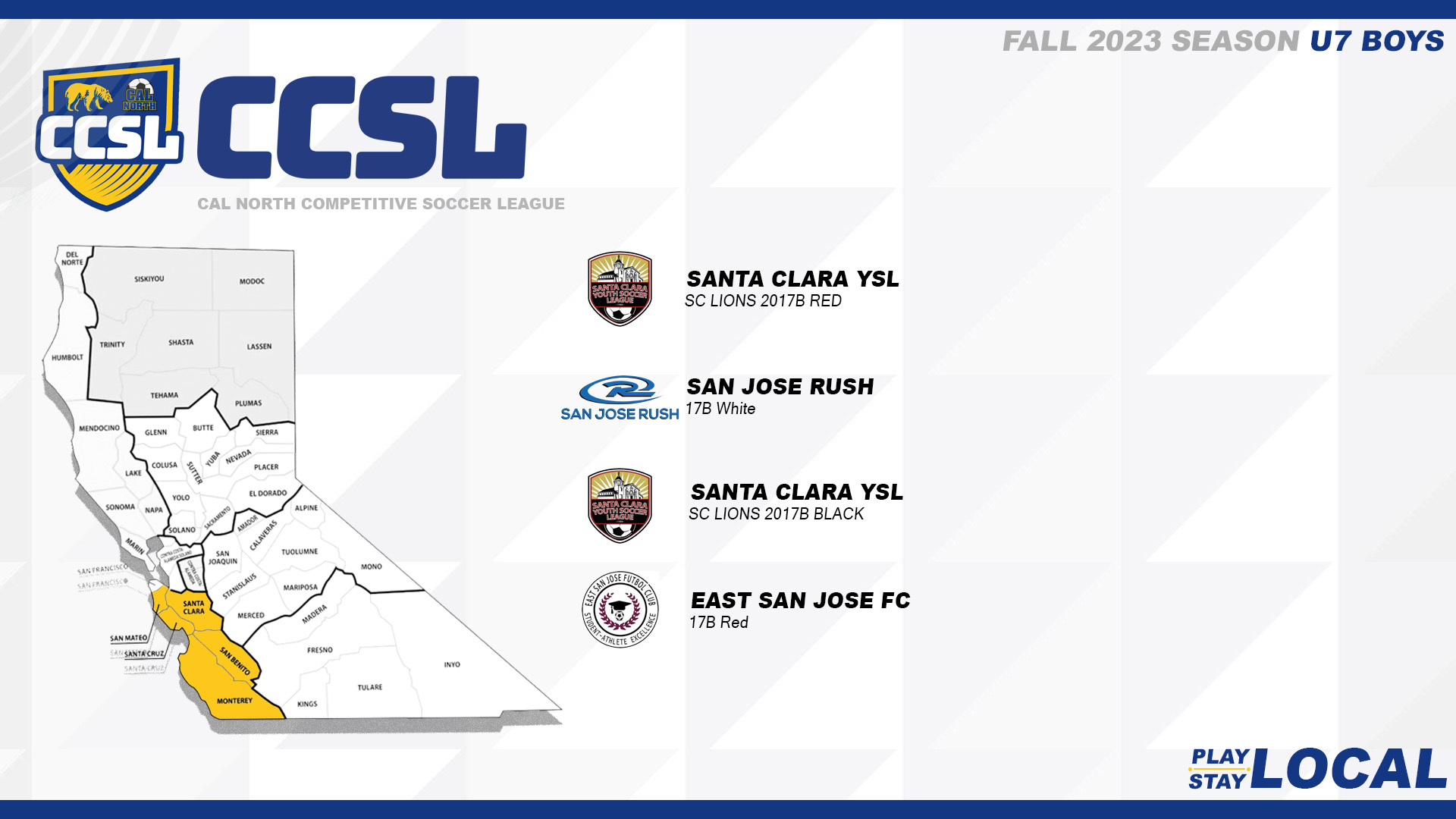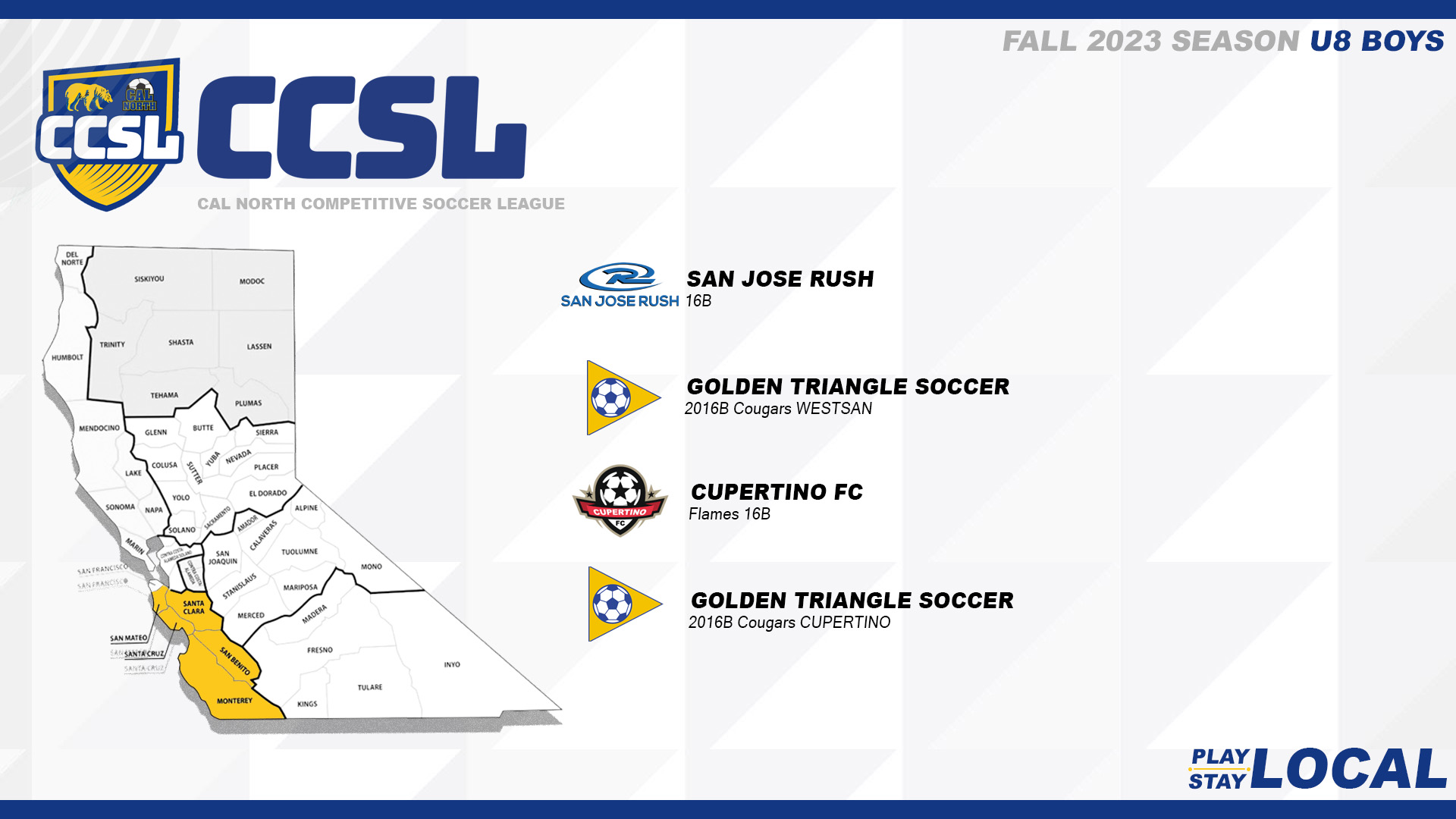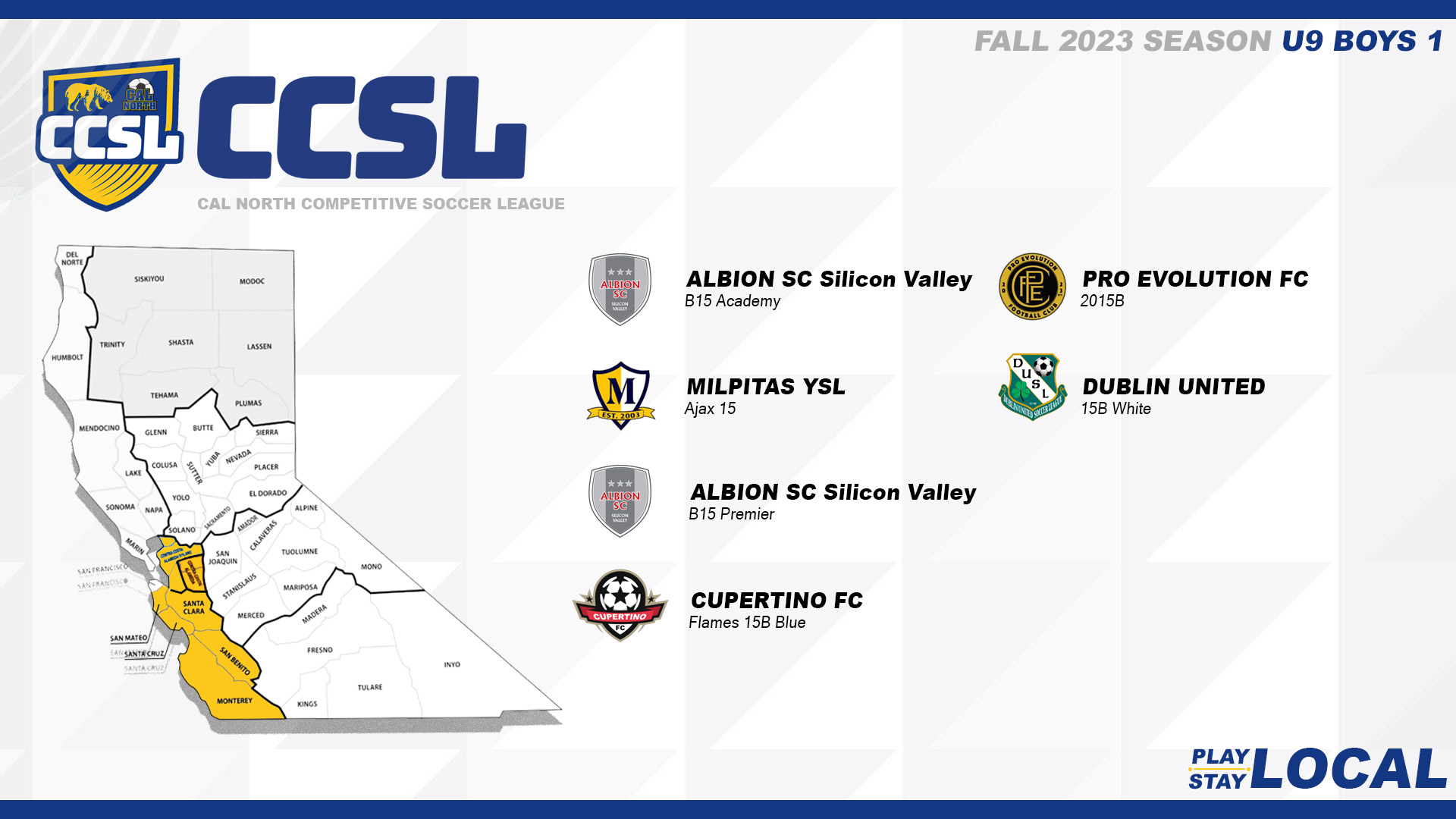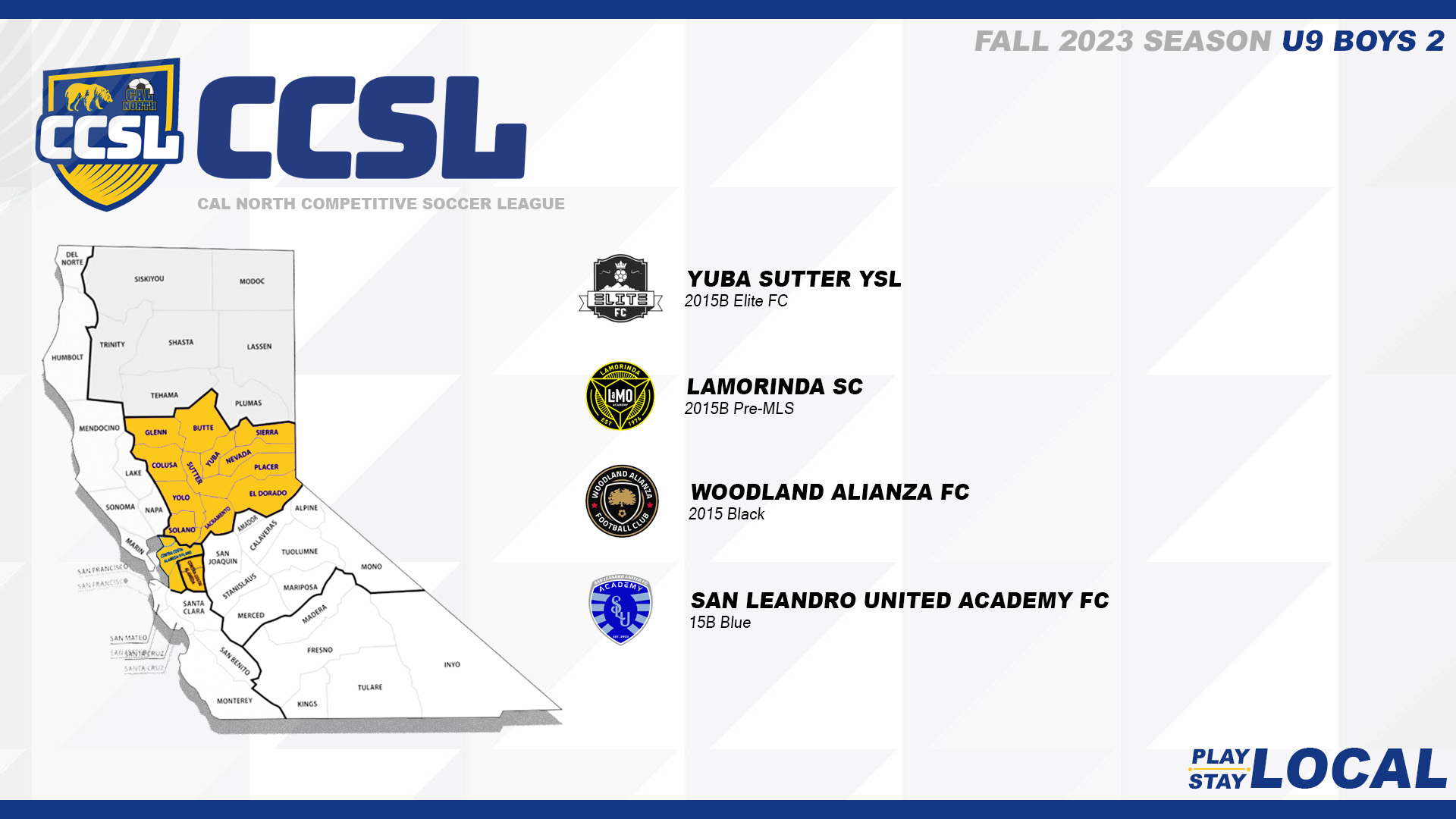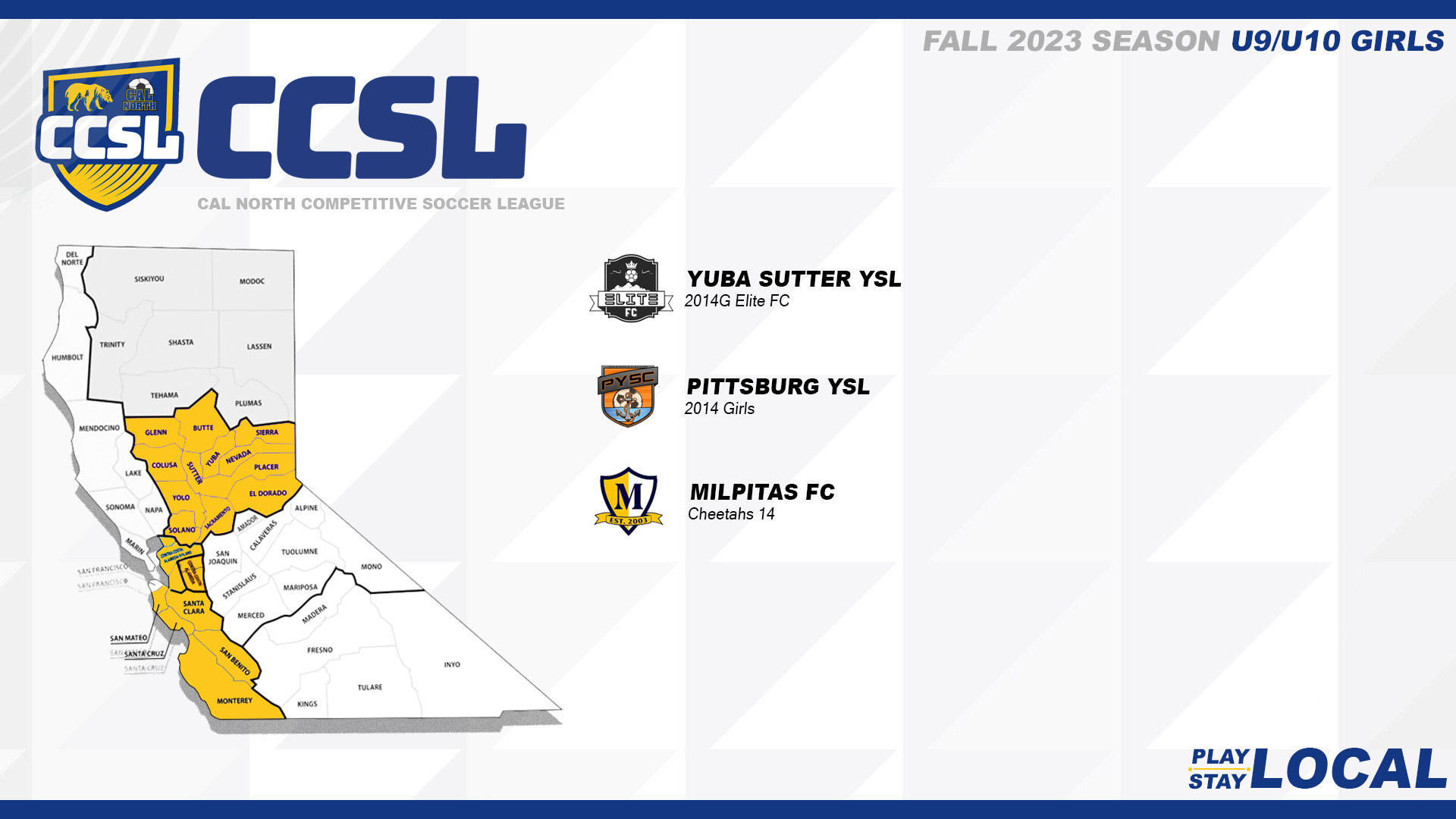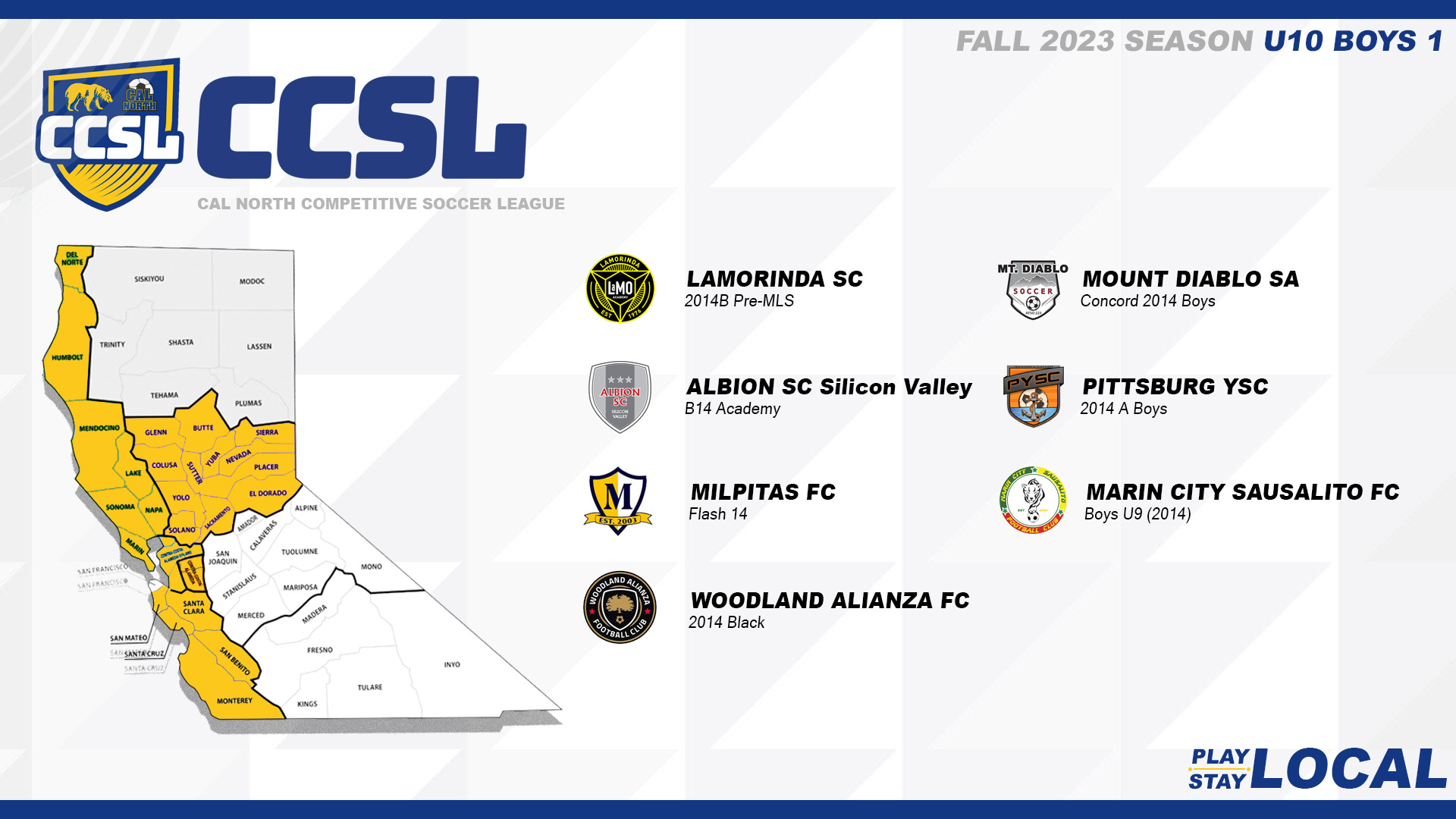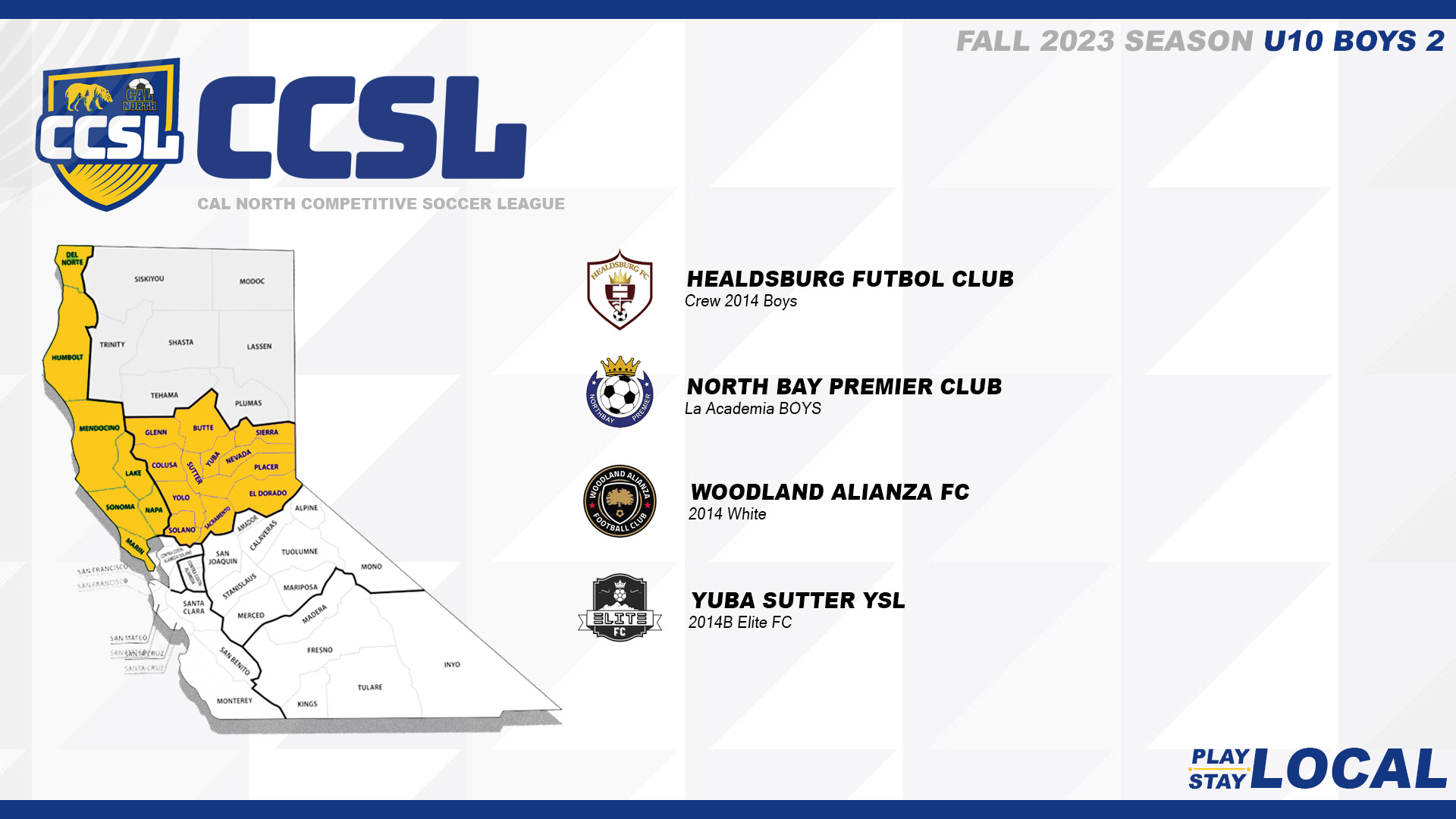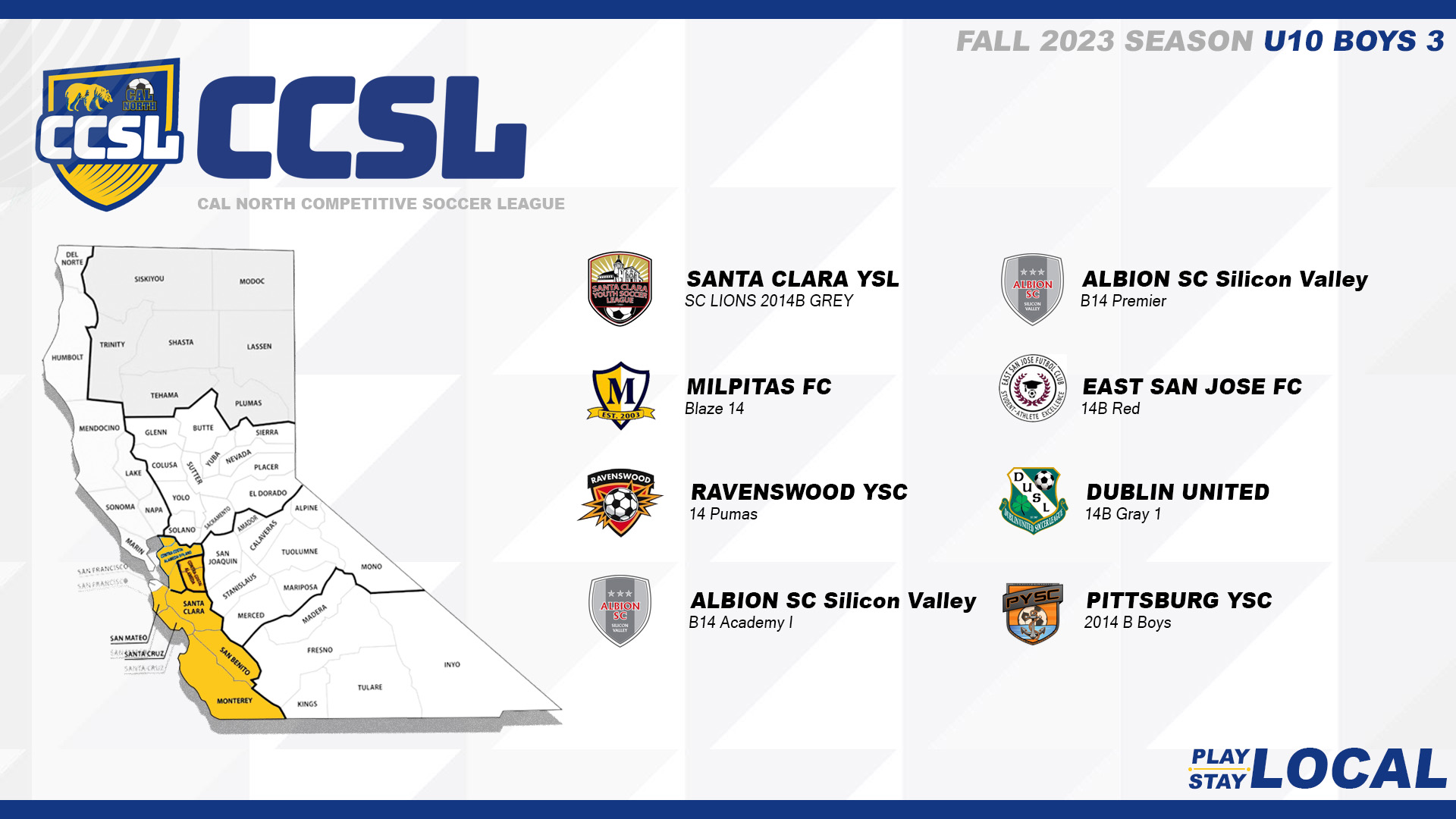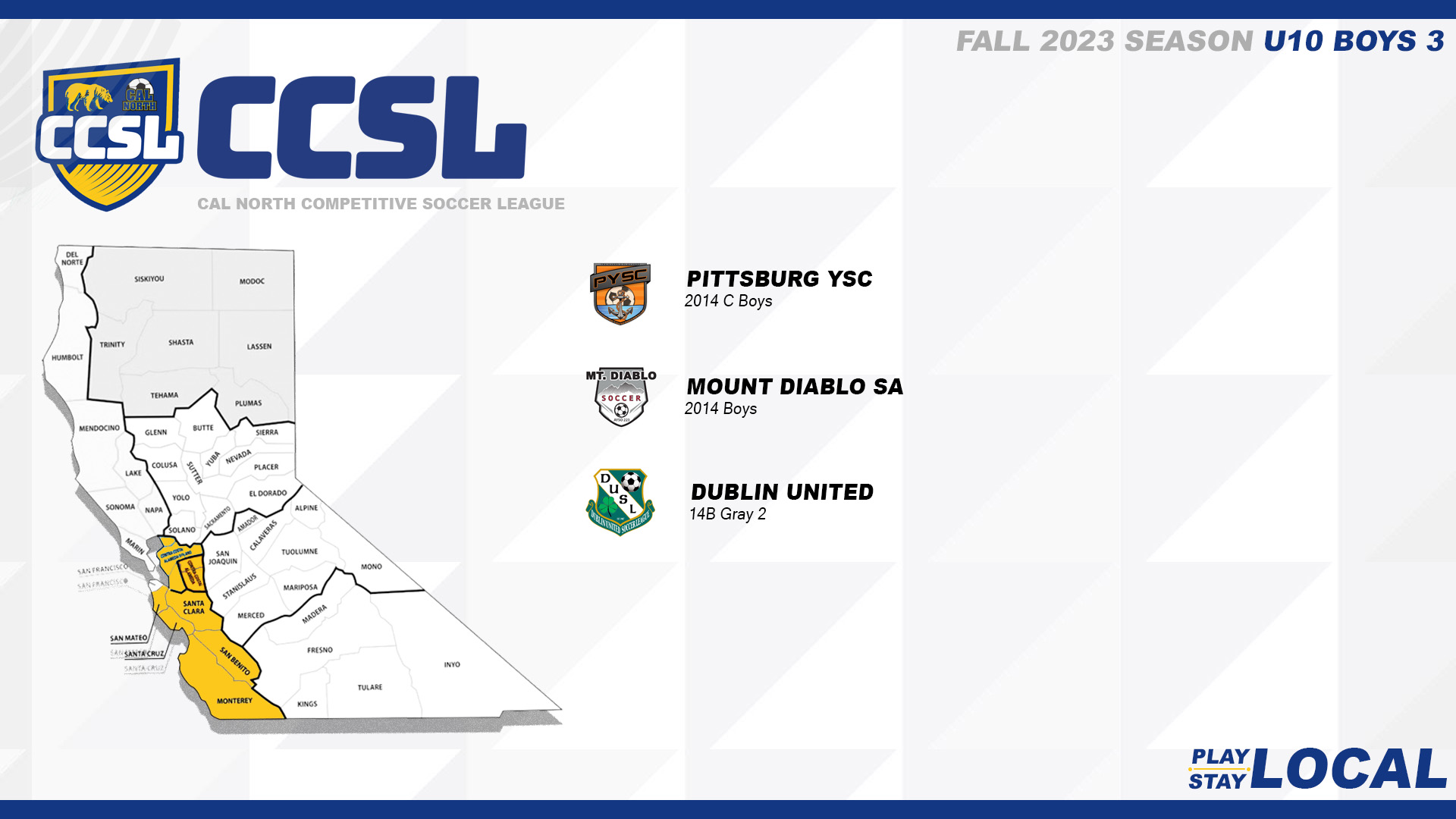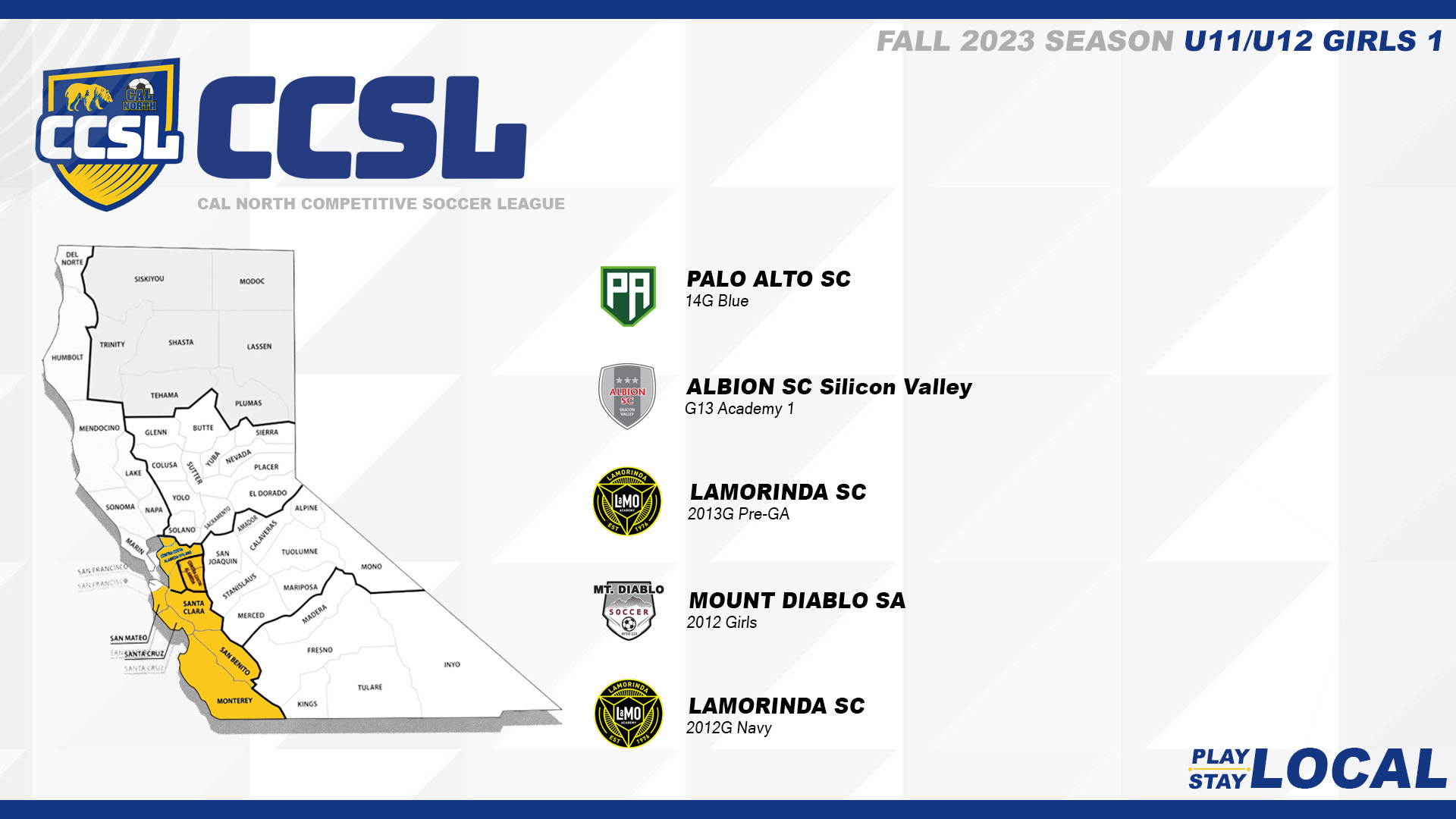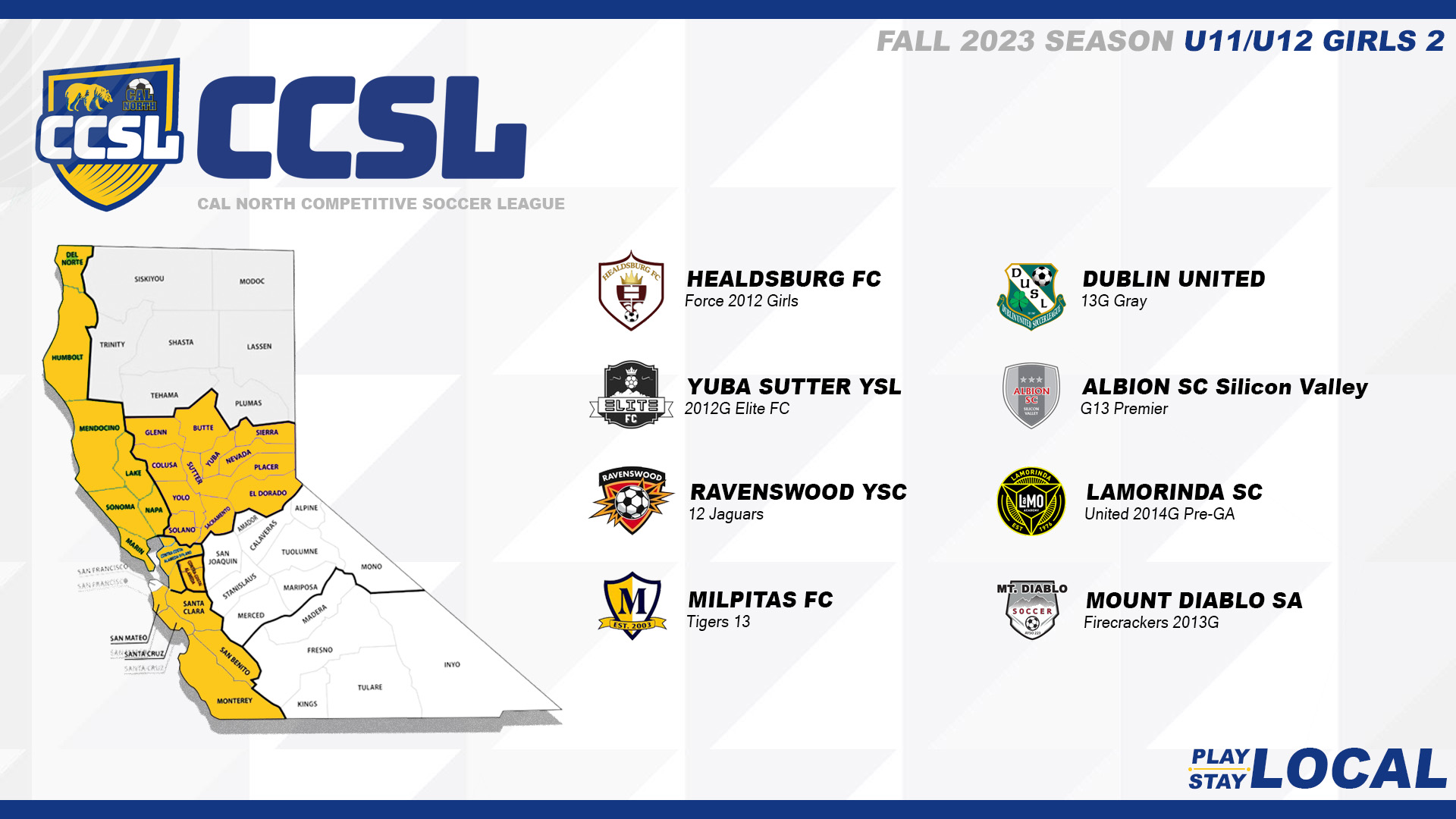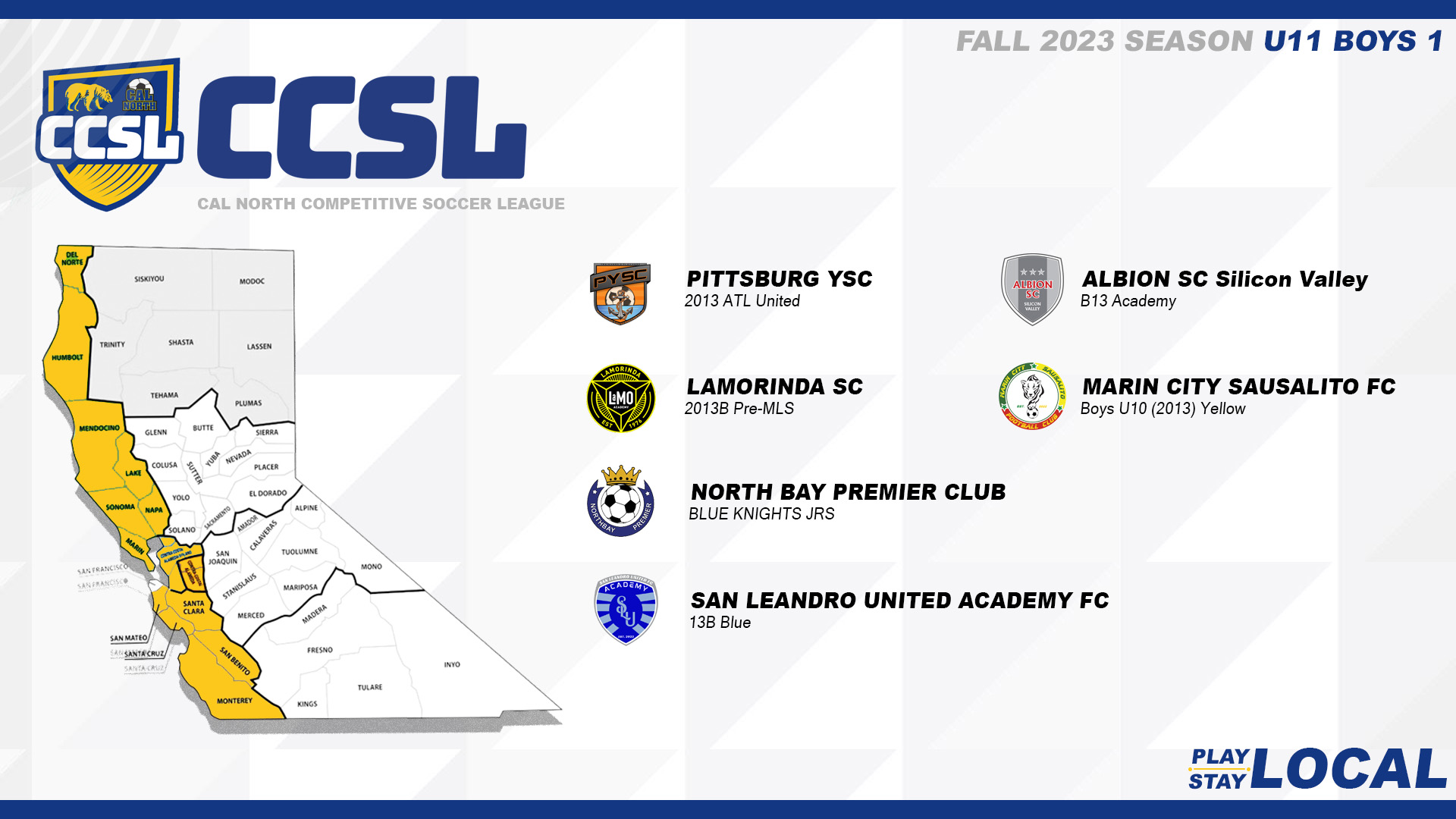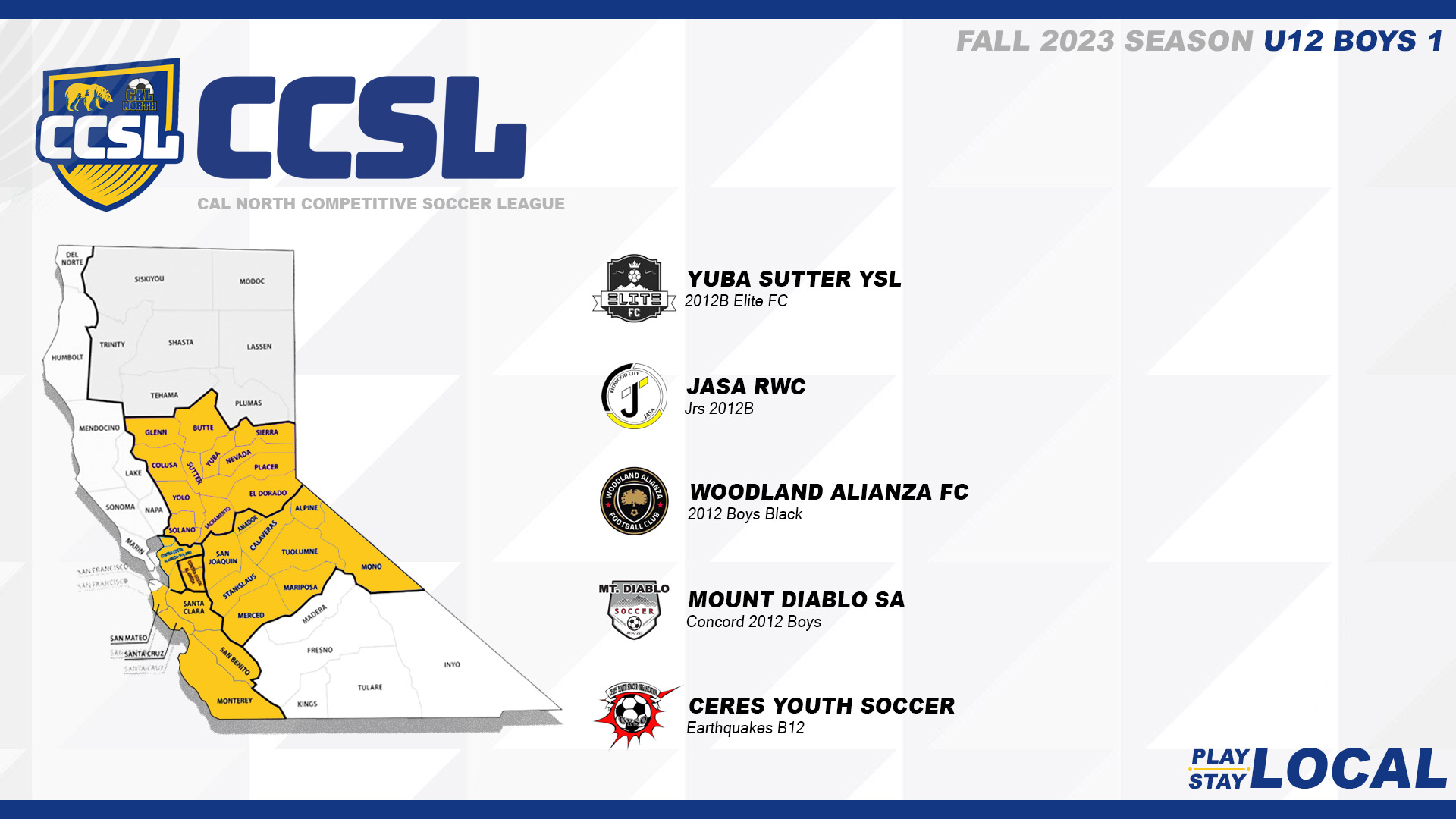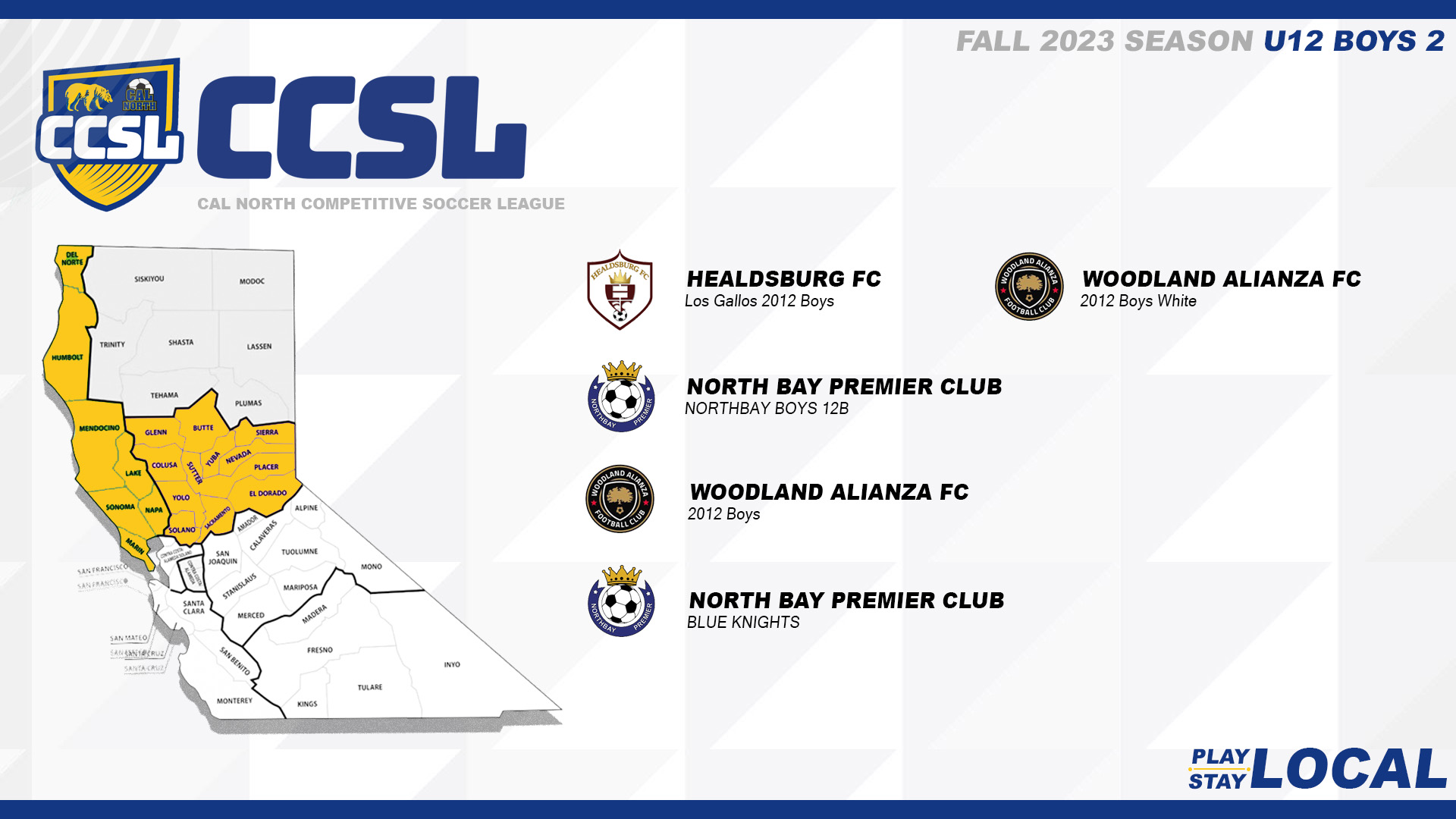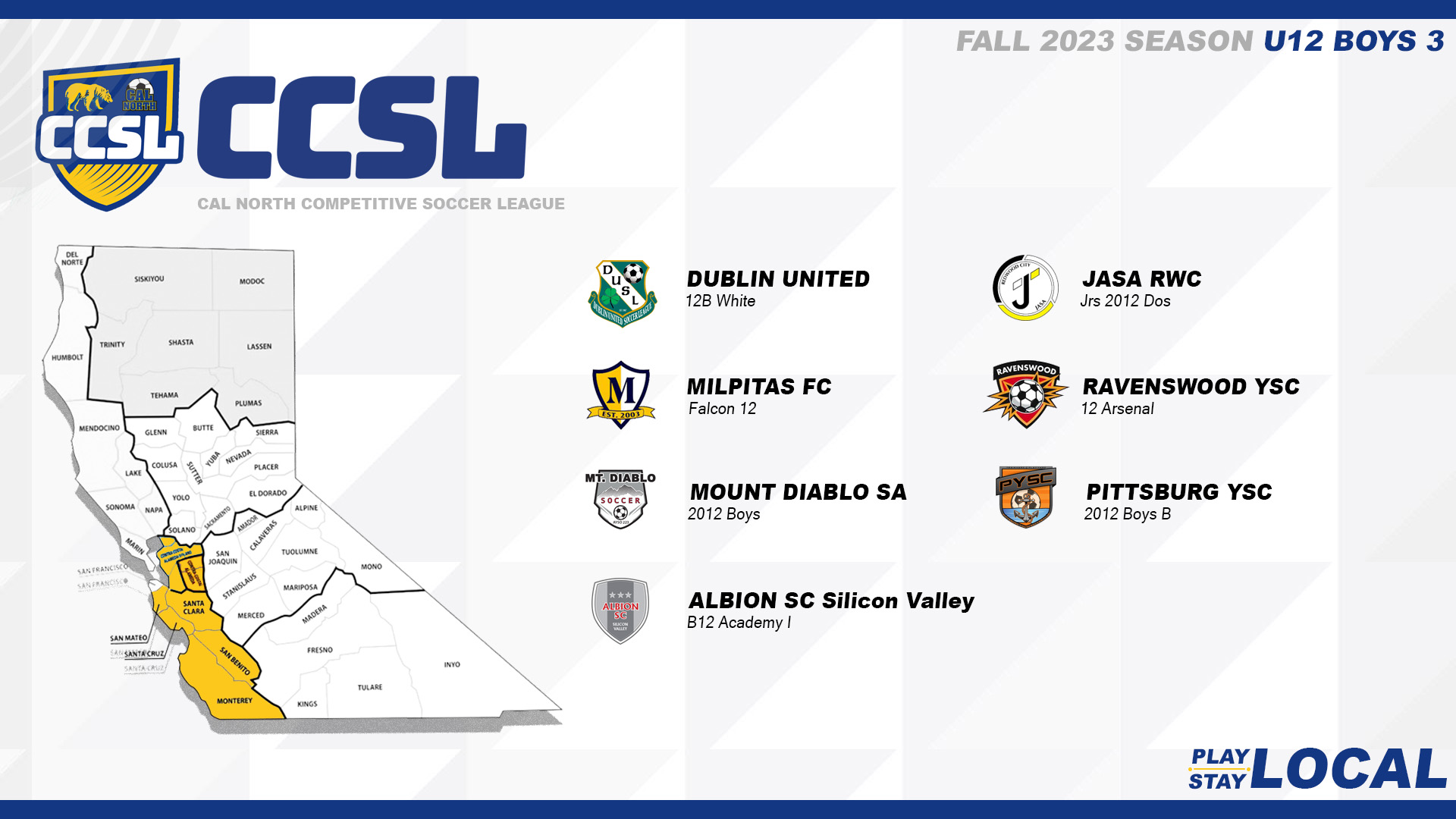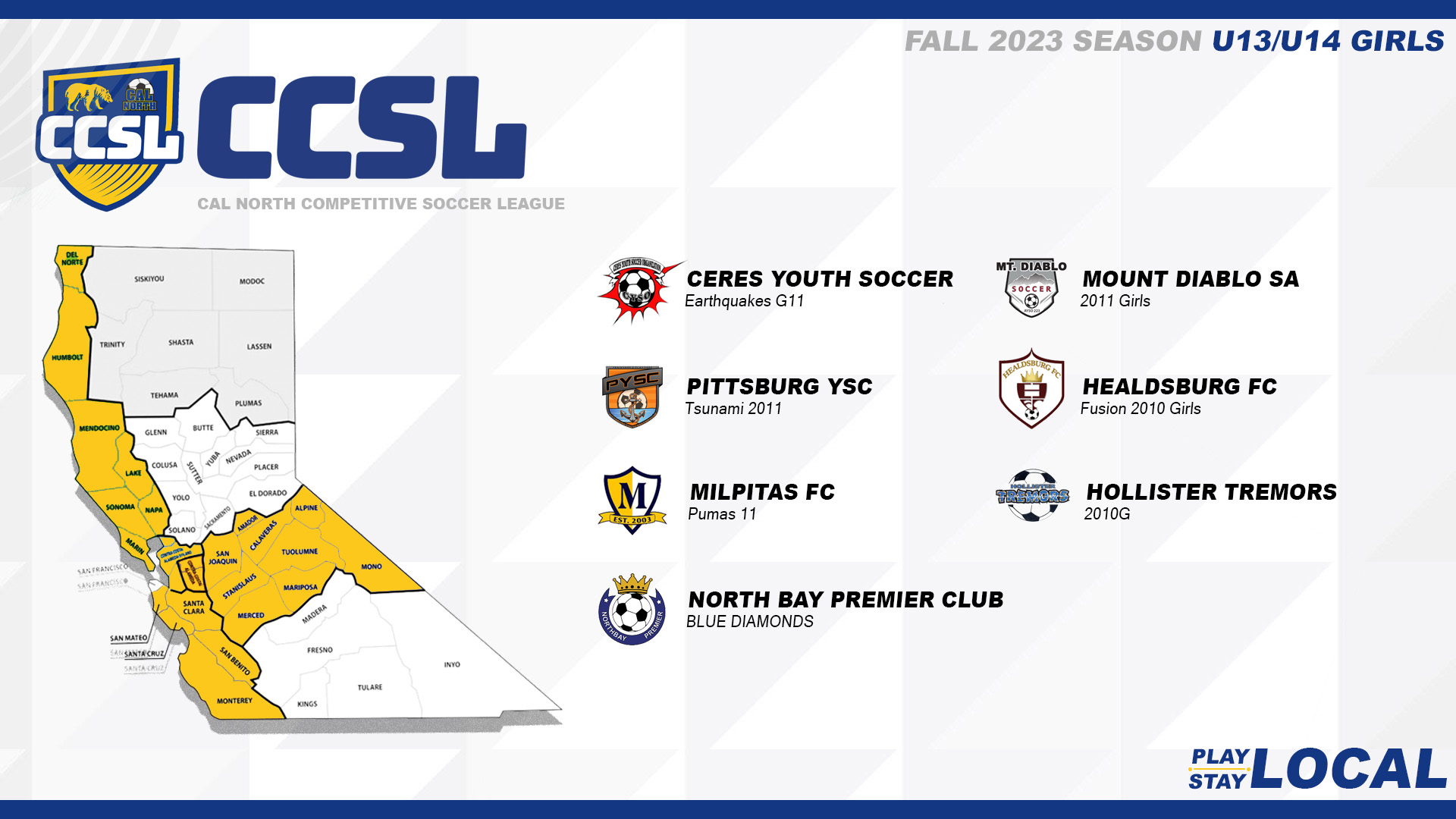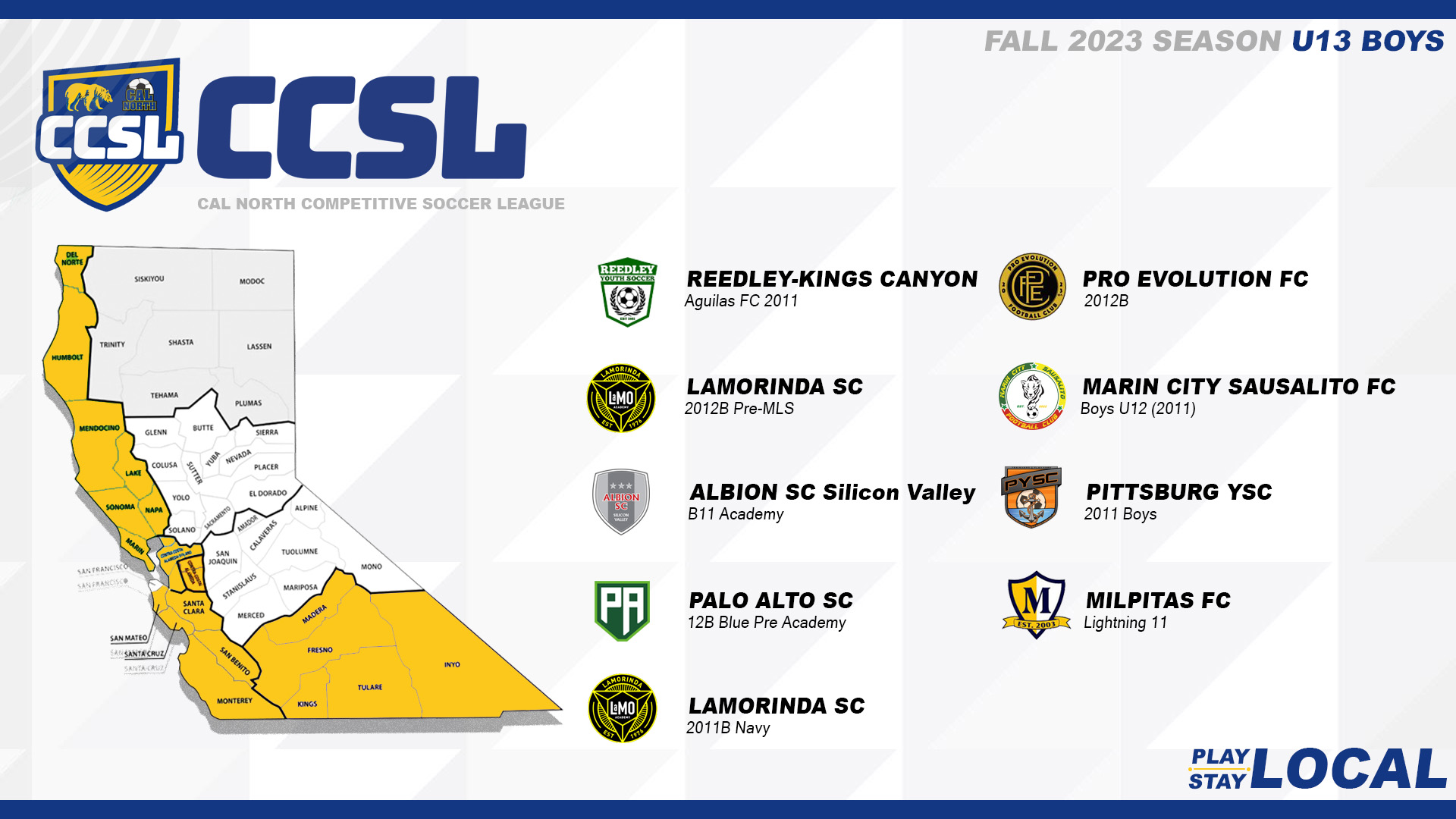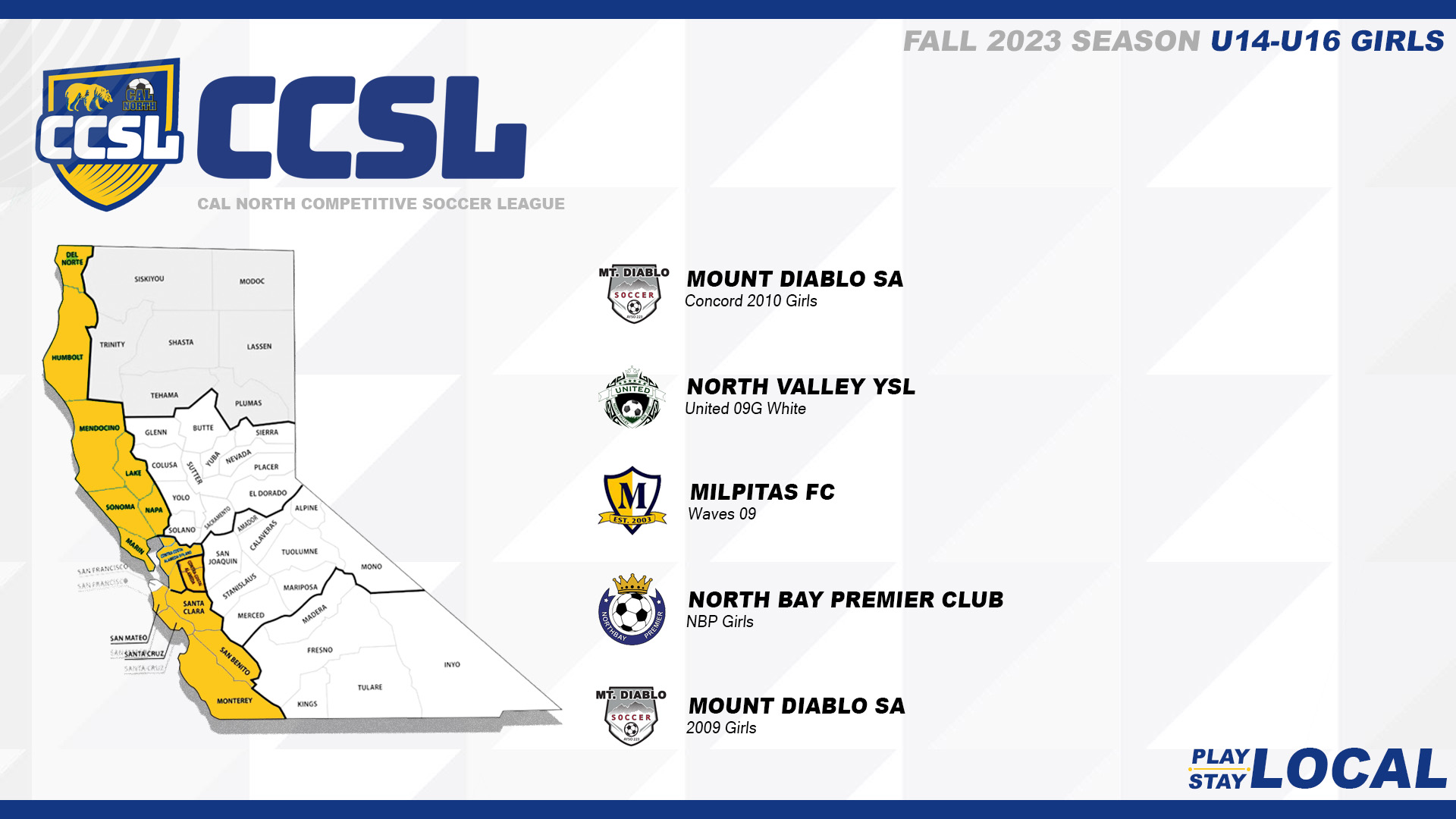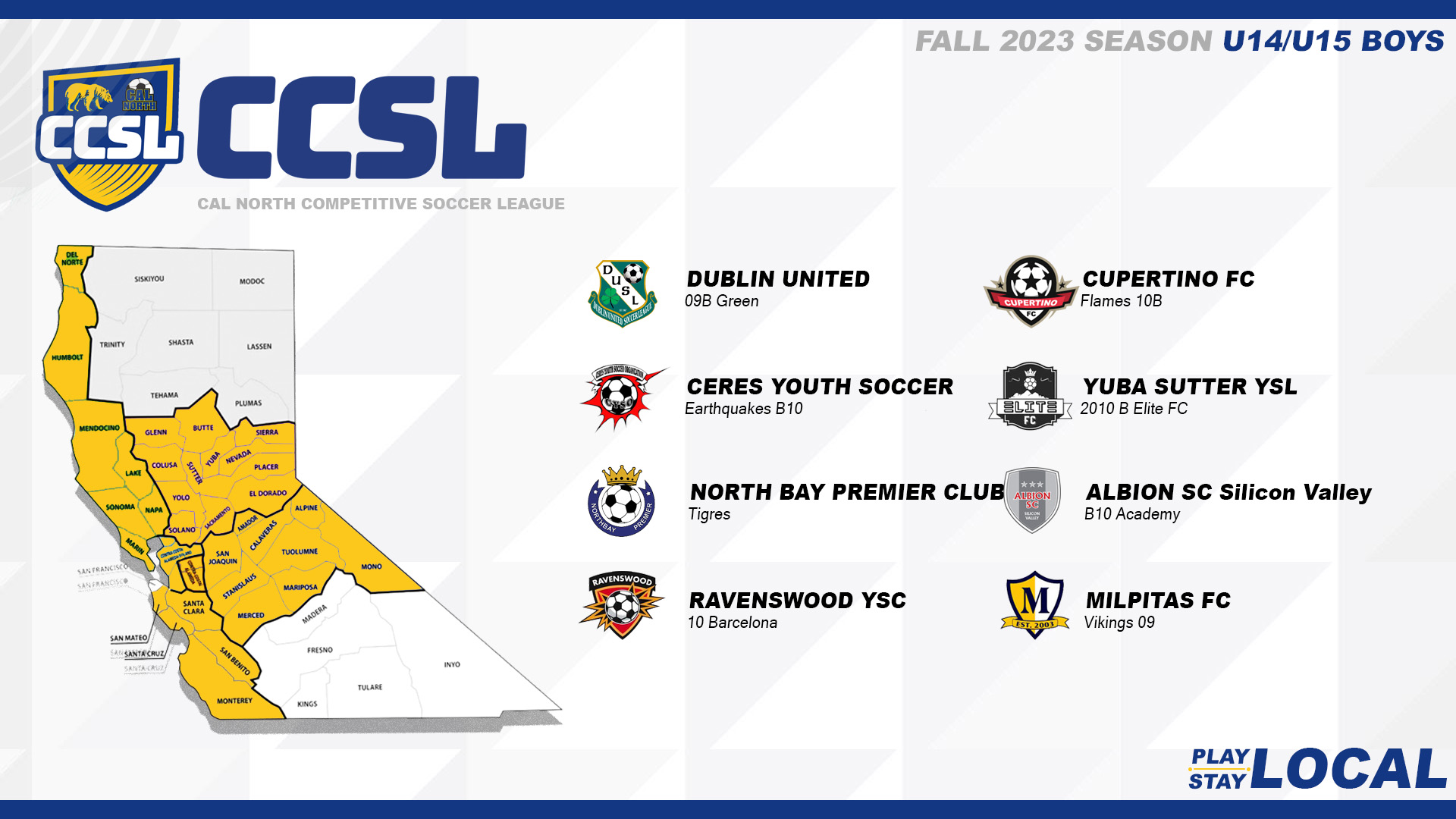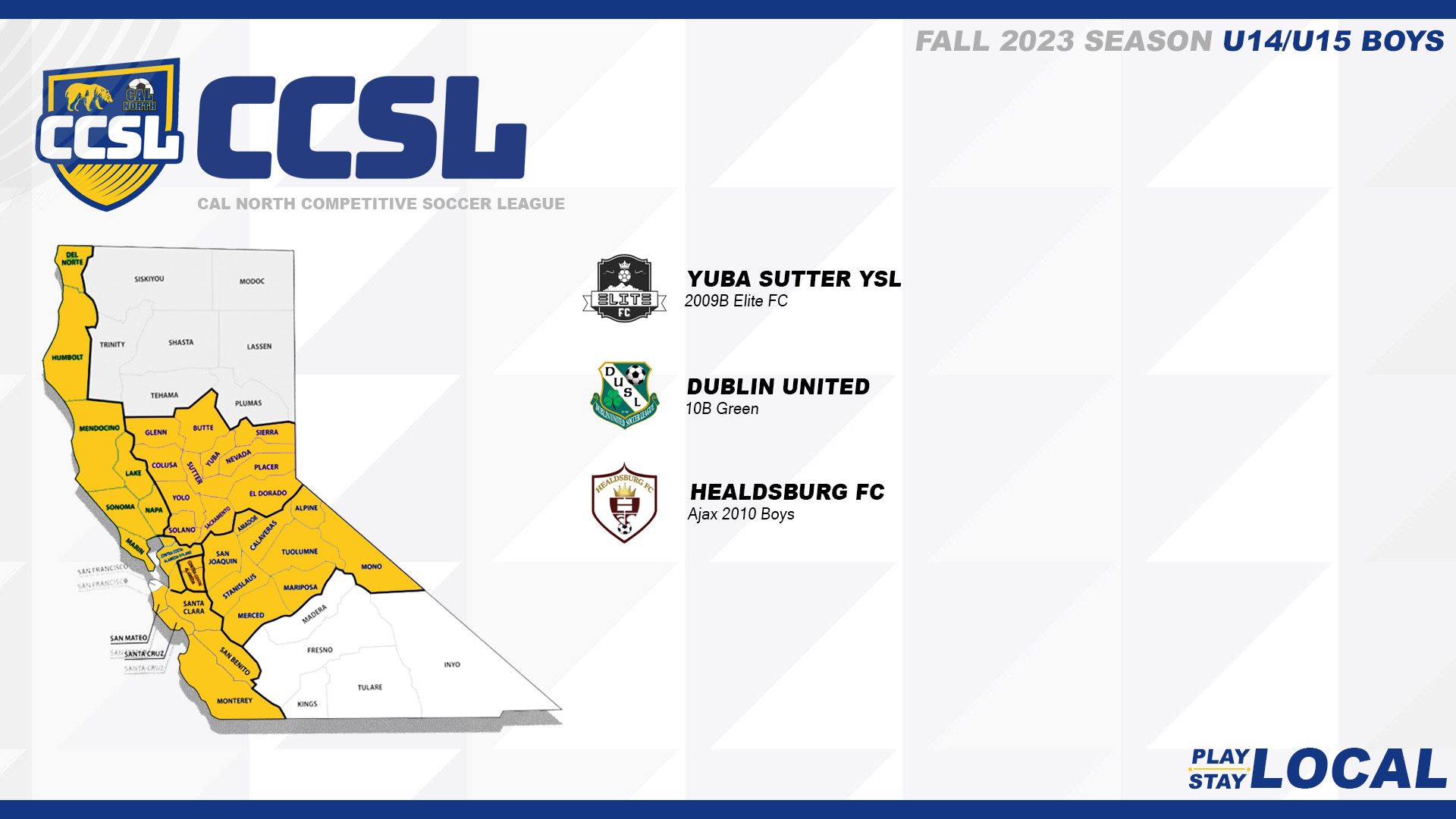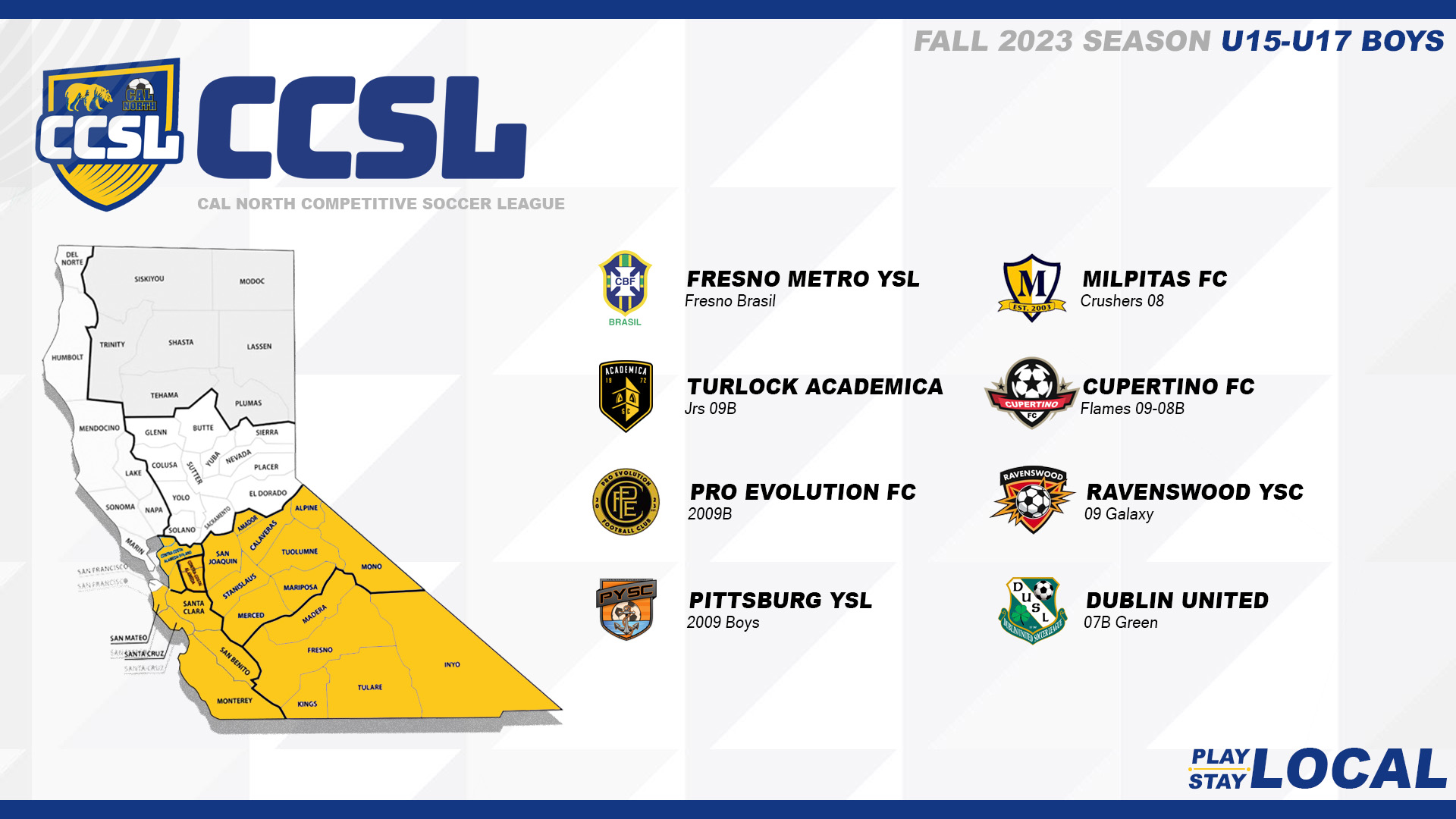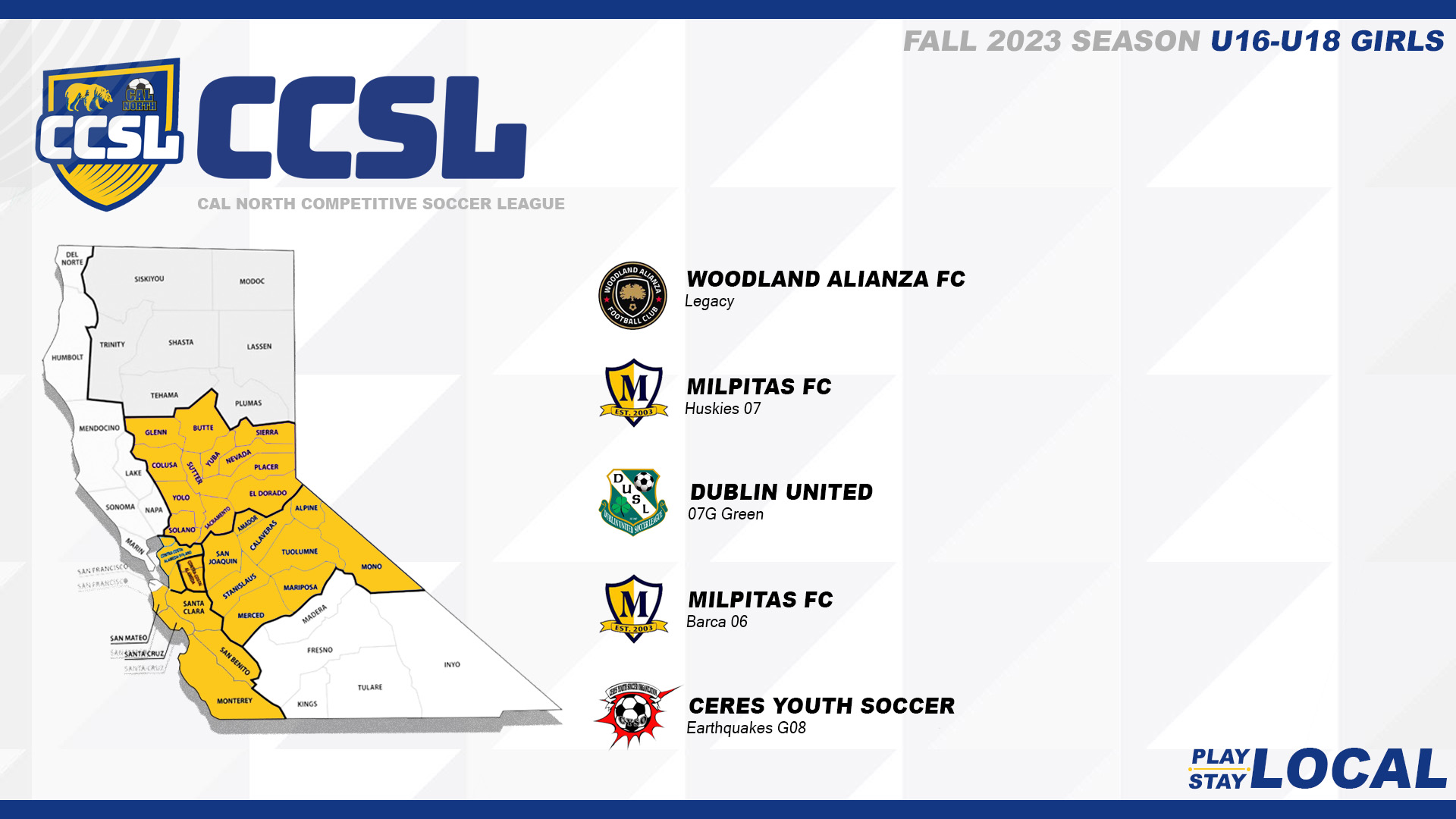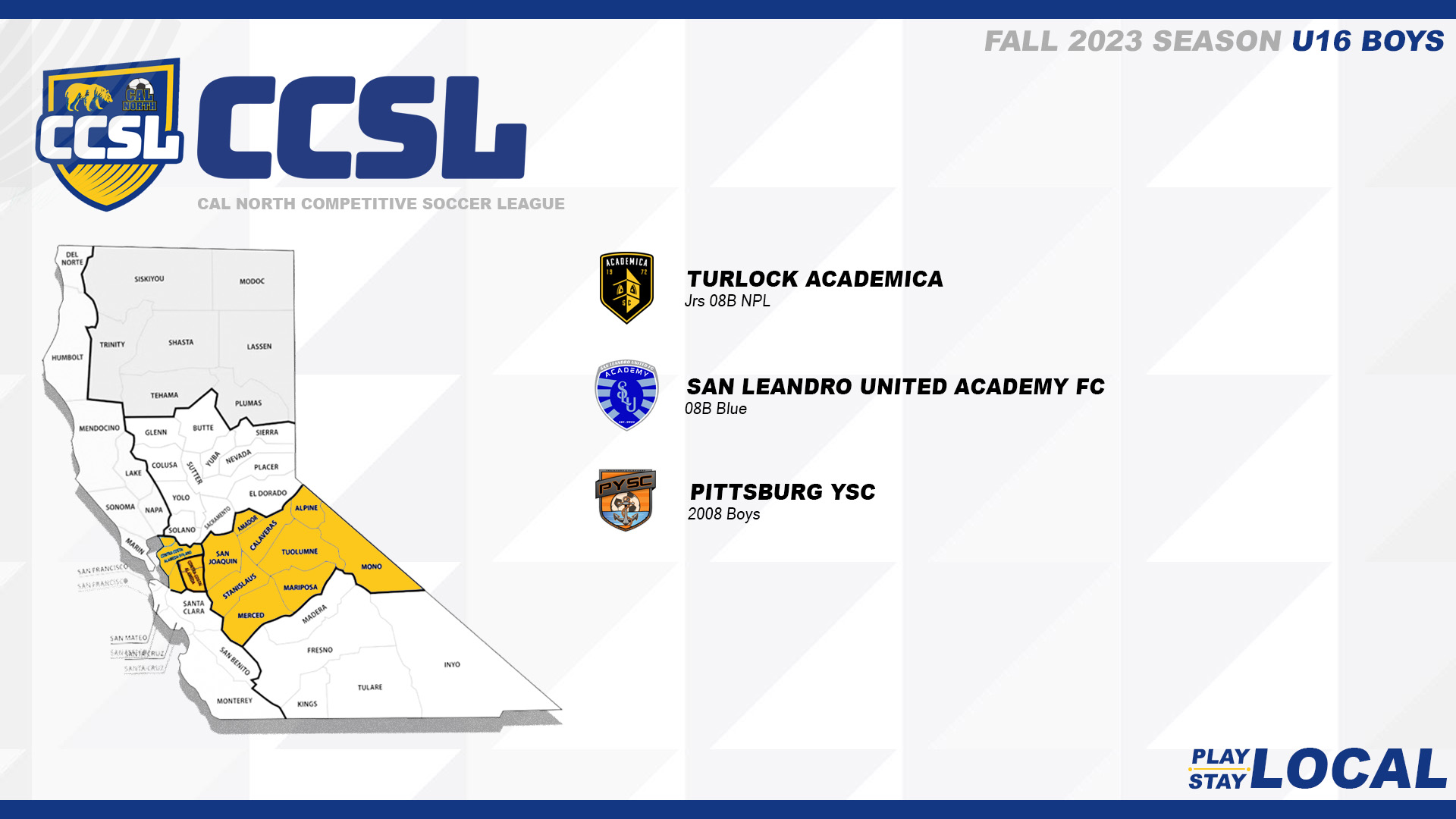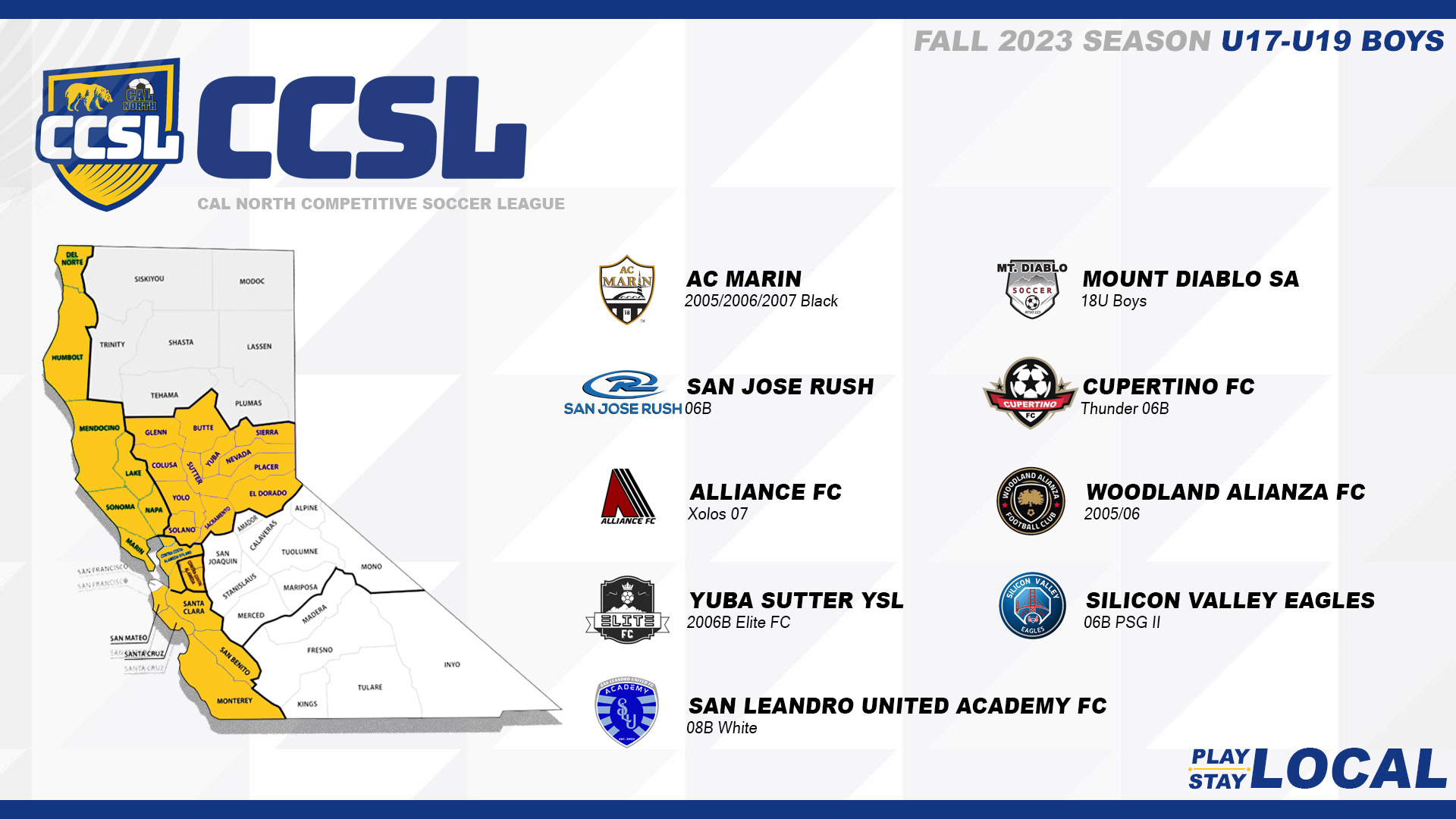 If you would like to learn more about CCSL, please visit www.calnorth.org/ccsl for further information.