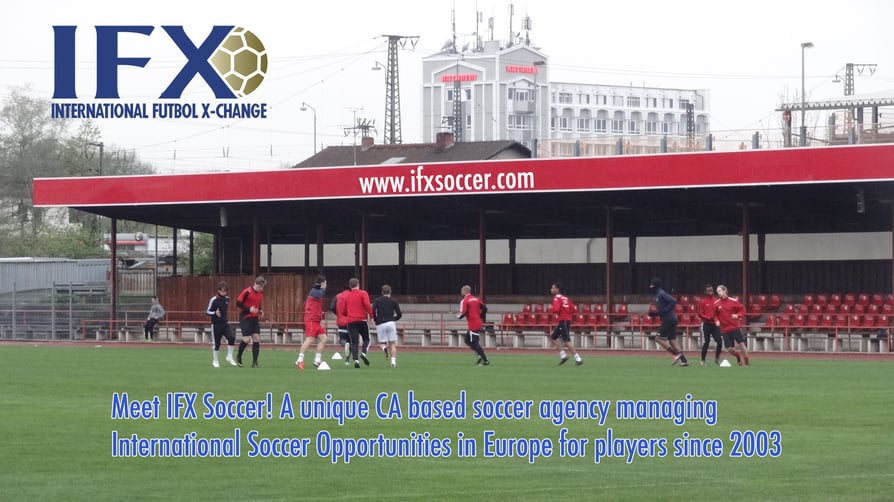 LIVERMORE, CA (Mar. 30, 2022) — IFX is one of the oldest soccer agencies of its kind, combining soccer development and education programs in Europe. Since 2003, IFX Soccer has been present within the Californian soccer environment serving as a springboard for youth, amateur and professional soccer players to experience football on the old continent. IFX stands for International Fútbol X-Change and that is exactly what they do. IFX provides opportunities for youth and young adults to train, trial and compete with European clubs and continue with their education overseas mostly in Germany, Spain, England and Italy.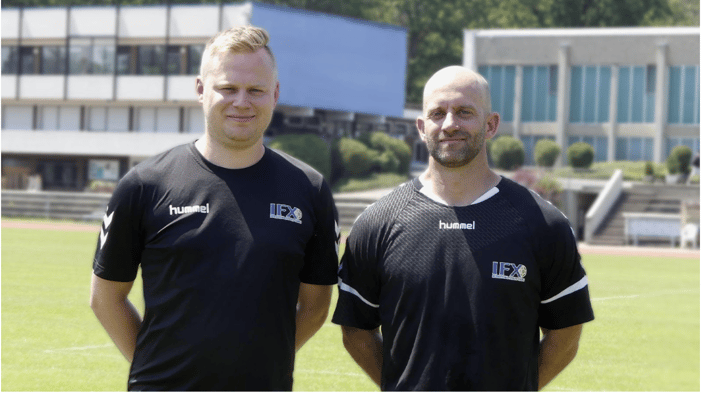 Deputy General Manager Christian Schaller (left) who heads up IFX programs in Germany alongside IFX Founder and President Michael Carlson (right) at their German headquarters in Fürth/Nürnberg, Germany.
A life changing soccer experience
IFX's founder and current President Michael Carlson, formerly a highly competitive player from Pleasanton, CA and former CYSA player, himself embarked on a life changing journey as a 20 year old player to study and play in Freiburg, Germany. While studying abroad and competing with a semi-professional German club, Carlson discovered the unique ability for soccer to unite, integrate and educate teammates of one another's cultures and languages. From this experience, IFX was born and has become a unique education and soccer agency managing similar international soccer development and exchange opportunities for countless student athletes from all over the world.
"IFX is a unique soccer and education agency that gives players of all ages and levels opportunities to train, compete and study abroad in multiple European locations and settings. We are proud to be one of the oldest existing soccer and education agencies of its kind, and now are offering more opportunities than ever before for players to gain invaluable international experience on and off the field. We look forward to continuing to support players and their families with the extensive logistics in arranging and managing opportunities in international football and education." – Michael Carlson, President
International Soccer Camps in Europe – Summer Soccer Camps in England, Spain, Germany, France
The IFX academic & soccer agency, based in California, represents some of the most famous international soccer camps including Real Madrid Foundation Campus Experience and Atlético de Madrid Camps in Spain, and Chelsea FC Foundation Camps, Liverpool FC Football Camp, Man City Football Performance (in partnership w/ BSC YL) and the West Ham United Foundation w/ Choices Int'l in England. IFX provides long-term opportunities with soccer clubs and academies such as pro Spanish club AD Alcorcón, British pro club Fleetwood Town FC and the Getafe Madrid International Football Academy to name a few. IFX has the complete know-how to manage short and long-term overseas football experiences and development for all ages of players.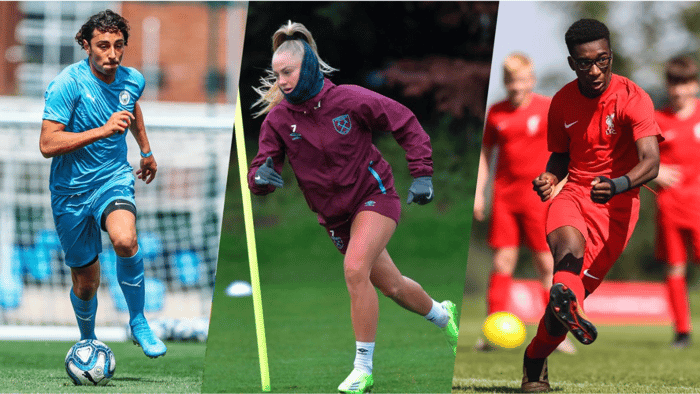 Residential Soccer Academies and Soccer Study Abroad – Half Season, Full Season and Multi Season Programs in Europe
IFX has a vast network of partnerships with semi pro and professional clubs, soccer academies and schools, and educational institutions, enabling youth footballers to pursue a career in soccer while continuing with their education. Short term, Half or Full season, and multi-season soccer development programs are available. These programs enable players to become fully integrated into European club teams and Academies for training and competition while continuing their education and having an incredible international cultural experience. Programs range from high school soccer study abroad programs, to residential soccer academies for high schoolers, as well as post-secondary options with language school or Universities.

Since 2003, IFX has managed the placement of players from around the globe with opportunities to play and study in Europe. After spending one or two seasons abroad, developing and competing with clubs and in official competitive leagues in Germany, Spain or England, many return to continue their careers to play for universities and in some cases even professionally.
IFX Success Stories

Players like Brendan Mcdonough who as a high school student took part in the Youth Year IFX Germany program, spent a season playing for FT Braunschweig, then went on to have a stellar University career at Georgetown, and was subsequently selected by the Vancouver Whitecaps FC as the 35th overall selection of the 2019 MLS Major League Soccer SuperDraft.

Others like Dany Djoufack (Cameroonian U23 National Team) became a professional in Malta after playing in Germany with long term partner club SG Quelle Fürth as part of the Pro Year Germany program.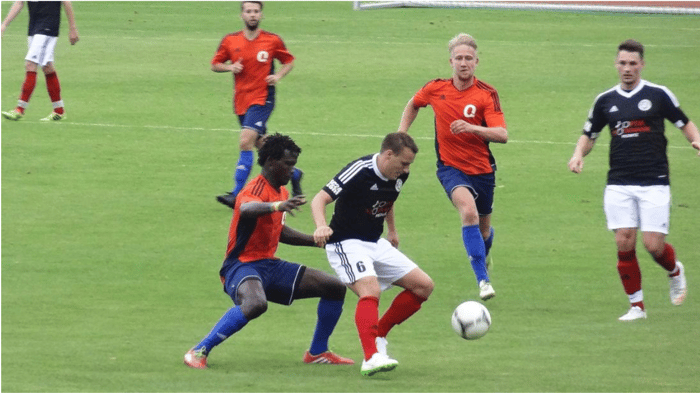 Dany Djoufack (left) of SG Quelle Fürth became a standout defender in the Landesliga, helping pave his way to a professional opportunity in Malta the following season.

And others have faced off against pro clubs reserves such as Bayern München II, 1.FC Nürnberg II and SpVgg Greuther Fürth II in league competition and cup matches.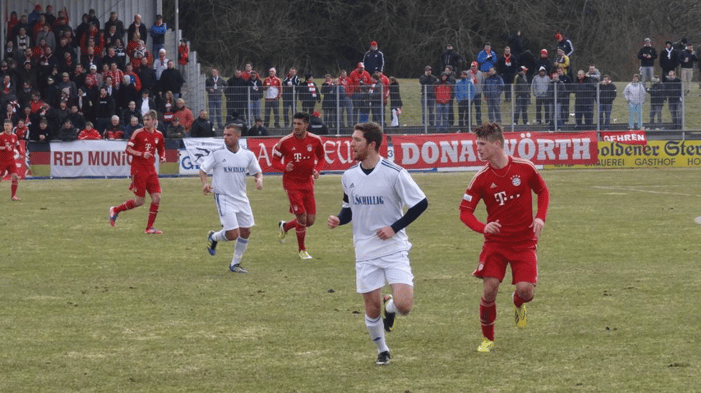 Zach Mahon (center) of VfL Frohnlach of the Bayern Regionalliga during a 0-3 defeat against German powerhouse FC Bayern München II. The Bayern reserves are a breeding ground for top European talent.
IFX also has many opportunities for female players to experience football and culture in Europe. Some notable participants of IFX programs such as Liz Mullen (Sant Andreu, Barcelona) went on to play at Colgate University, and Anje Burkmann who competed for 1. FC Nürnberg reserves as a goalkeeper.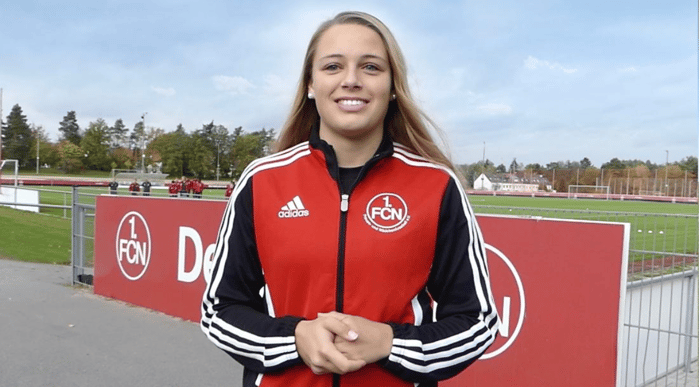 Anja Burkmann competed for the 2017-18 season with 1.FC. Nürnberg II while learning German and enjoying a gap year abroad with IFX in Nürnberg, Germany.
IFX has served CYSA and former CYSA players since our very beginning.
IFX President Michael Carlson was himself once a CYSA player. "I grew up myself a CYSA player playing for Ballistic United from U6s through U18s. We've had kids from all over Northern California in many of our different programs in Europe and we look forward to working with many more to come."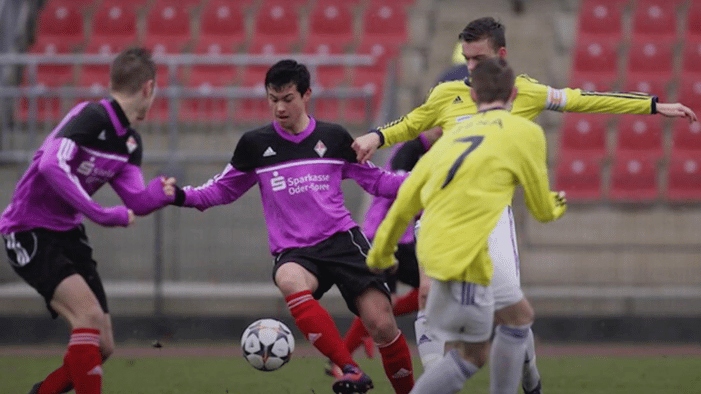 Elliot Swigert from Oakland, CA and former Ballistic United player, competed for the 2018-19 season with 3. Bundesliga club FSV Zwickau U19 Team after spending two prior seasons in Europe through IFX.
Former CYSA players such as Nic Jandeleit, a Menlo Park, CA native and former Oberlin College Men soccer club member, competed in Germany through IFX for a half season during the pandemic. Kamron Crow, a former Ballistic United player and USF player and graduate, spent 3 seasons with IFX in Nürnberg and continues to live in Germany. Former IFX player Andreas Bauer from Marin, was another CYSA success story landing a spot with a top semi-pro club in Nürnberg, SV Seligenporten alongside Crow for the 2018-19 season. Elliot Swigert, an Oakland, CA native spent 3 seasons with IFX during high school, first in Barcelona with pro club L'Hospitalet, then with 1. FC. Frankfurt Oder in Germany and then on to FSV Zwickau in Germany.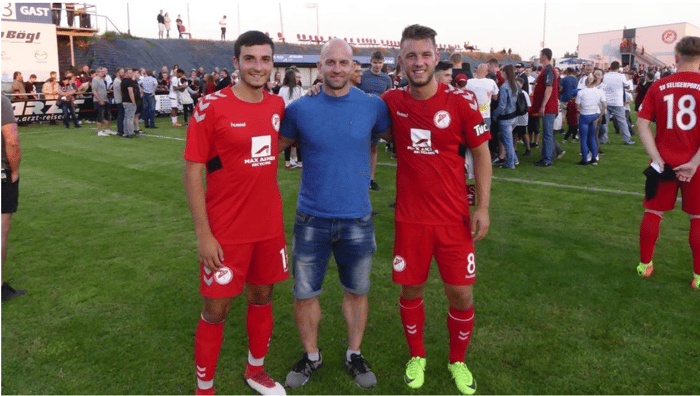 Michael Carlson, IFX President (middle) alongside former CYSA players Andreas Bauer (North Coast FC) and Kamron Crow (Ballistic United), both who played for SV Seligenporten of the German Bayernliga Nord, after a friendly against local Bundesliga pro club 1.FC Nürnberg. Carlson has managed overseas soccer and education programs for players since 2003.
"I think we can place the majority of players based on their performance". For those who aspire to play in higher leagues as well as those who just want to improve as a soccer player or even to play for fun, we can place them all," stated Christian Schaller, Deputy General Manager for IFX in Germany.

If you are interested in playing soccer abroad and continue your education and you don't know where to start, we highly recommend a consultation with IFX Soccer who has been a leading international soccer and education agency for almost two decades!
International Futbol X-Change
Recruiting Office – Livermore, CA
Phone: +1 510 599 4625
Email: info@ifxsoccer.com
https://ifxsoccer.com/