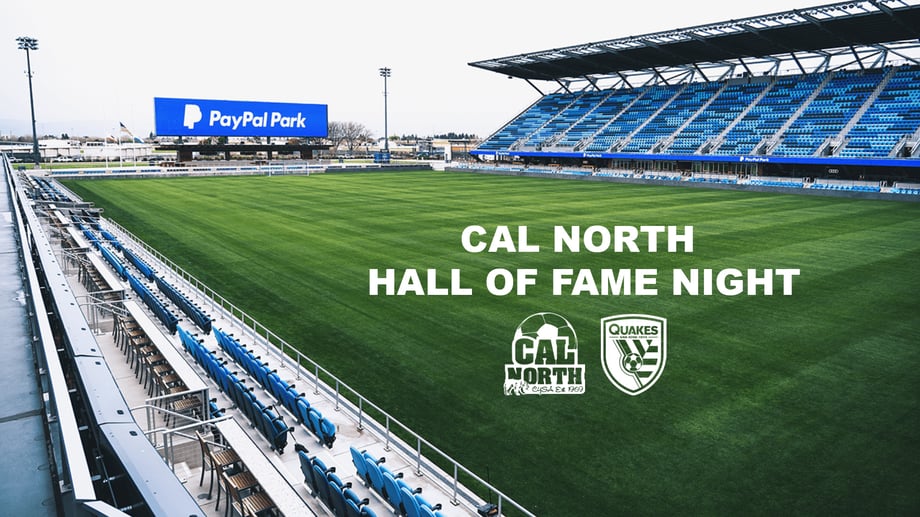 SACRAMENTO, Calif. ― Cal North is proud and excited to announce Cal North Hall of Fame Night at PayPal Park on October 21st. This night will not only be MLS Decision Day as our San Jose Earthquakes look to punch their ticket to the 2023 MLS Playoffs against Austin FC, but it will also be a historic night for Cal North as we unveil the newly-established Cal North Hall of Fame plaque at PayPal Park and celebrate all current Cal North Hall of Famers. We want to pack the stadium so that our community can witness history and for that we have discounted tickets available for your family using the link below.
About Cal North Youth Soccer Association
Cal North is the original youth soccer organization in Northern California, who has served generations of players, coaches, leagues, and clubs with storied histories. Cal North is a member of a much larger soccer community, and as a member, you are also a member of this world community. Players register to play with one of the more than 200 clubs or leagues formed by Cal North. Through affiliation, our leagues and clubs are also members of US Youth Soccer, US Soccer, and US Futsal. US Soccer, along with over 197 other national soccer organizations, are members of FIFA, the Federation Internationale de Football Association. FIFA serves as the international governing body for soccer and US Soccer has been a member since 1913. Together, local, national and international organizations form a family of support for the young soccer players of Cal North.
About San Jose Earthquakes
The San Jose Earthquakes are a Major League Soccer original franchise established in 1994. The Quakes are MLS two-time Supporter's Shield winners and two-time MLS Cup Champions.