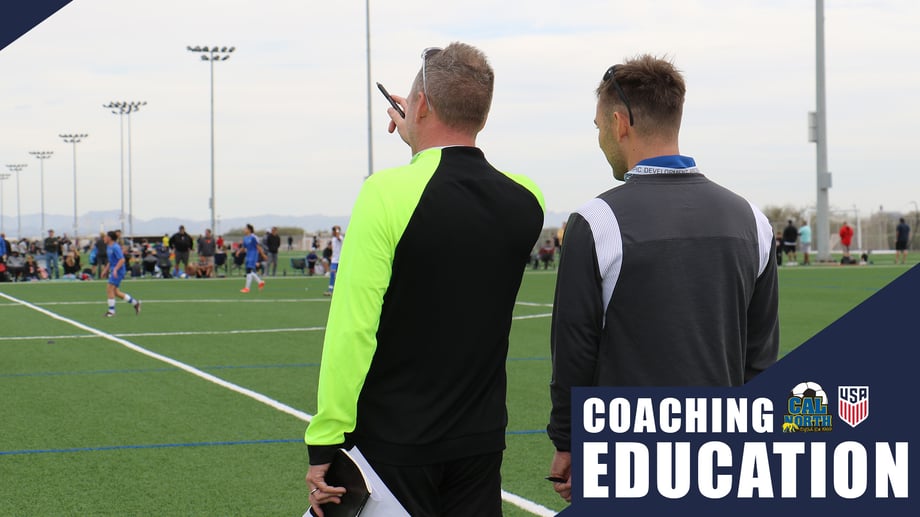 Cal North is committed to providing all coaches, from beginner to advanced, with education tailored to their experiences and the needs of their players. The Coaching License Pathway (see image below) consists of a series of courses designed to meet the specific needs of a coach at every step of the way. Cal North believes education is a journey, and our goal is to provide the necessary tools, guidance, and mentorship a coach requires.
From Grassroots to U.S. Soccer B licenses, Cal North continues to lead Northern California with coaching opportunities for all coaches in the game.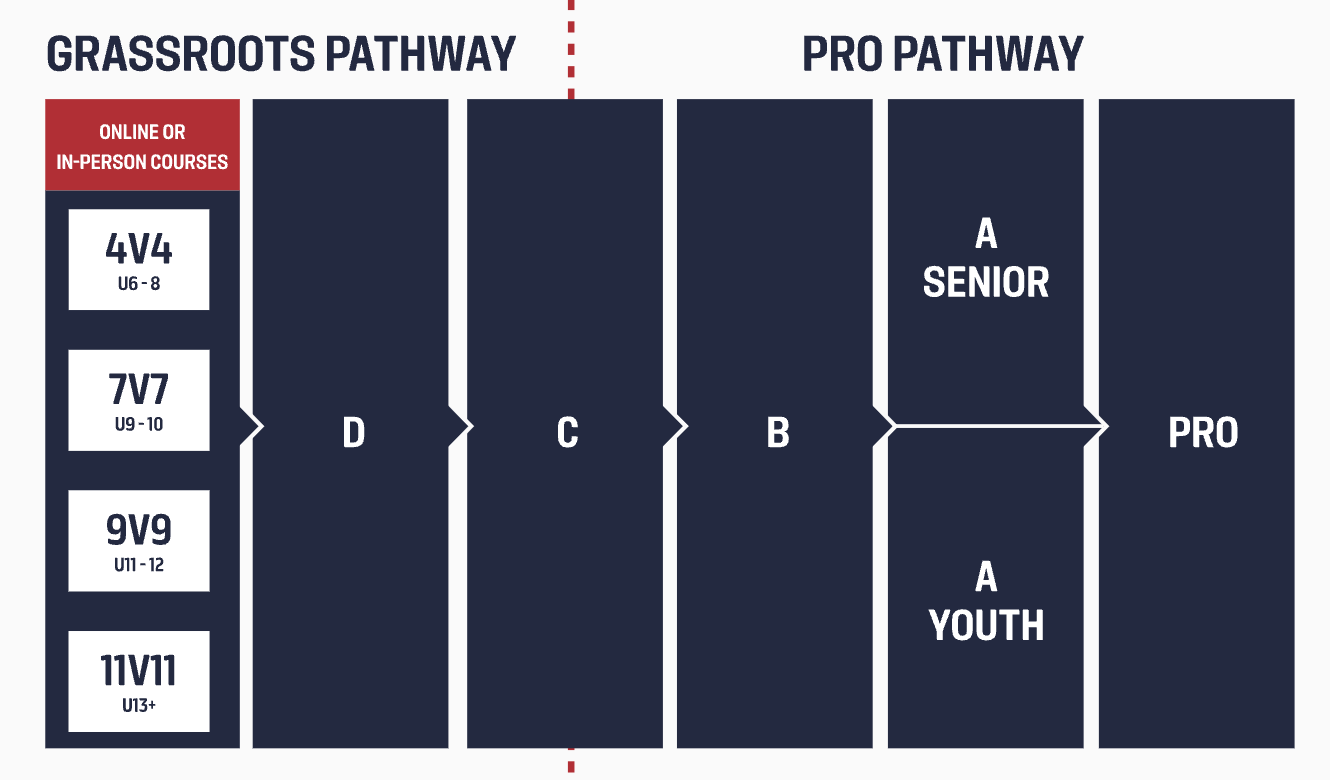 Recently, U.S. Soccer Coaching Education finalized the locations for the 2024 B License Course. As the Federation works with its membership to increase the number of coaches in the country, 2024 will mark the largest offering of the B License with 40 courses planned by 25 organizations in 24 different states. Cal North will be hosting the U.S. Soccer B License in Pleasanton, CA starting in July 2024.

Applicants that are interested in the U.S. Soccer B License are encouraged to reach out to Joyce Bordley, Coaching Education & ODP, Managing Director at jbordley@calnorth.org

READ MORE: B Course Eligibility and FAQs

"We're continuing to see significant interest in the B License, and that is a credit to our members for making the course more accessible," U.S. Soccer Director of Coaching Didier Chambaron said. "As more coaches get the opportunity to develop, the new course structure offers growth throughout the entire process and allows for more sustainable learning."

The B course will be organized during a six-month period (January to June and July to December 2024) and will consist of a combination of virtual learning and in-person meetings. The two planned in-person meetings will take place through four-day periods.
See list below of Upcoming & Ongoing courses:

U.S. Soccer National C Course - San Jose Earthquakes (Ongoing) Nov. 2 - Feb. 28, 2024

U.S. Soccer National C Course - Palo Alto: Jan. 15 - April 30, 2024
Registration link: https://learning.ussoccer.com/coach/courses/available/4/details/14218

U.S. Soccer National D Course - Folsom: Jan. 22 - March 18 , 2024
Registration link: https://learning.ussoccer.com/coach/courses/available/3/details/14469

9v9 Grassroots- Anderson (Course Pending) Feb. 29 - March 2, 2024
Registration link coming soon

7v7 Grassroots - Anderson (Course Pending) March 1 - 2, 2024
Registration link coming soon

U.S. Soccer National D Course - Anderson (Course Pending): March 11 – May 13, 2024
Registration link coming soon

U.S. Soccer National B Course - Pleasanton: July 10, 2024 – January 2, 2025
*contact Joyce Bordley at jbordley@calnorth.org