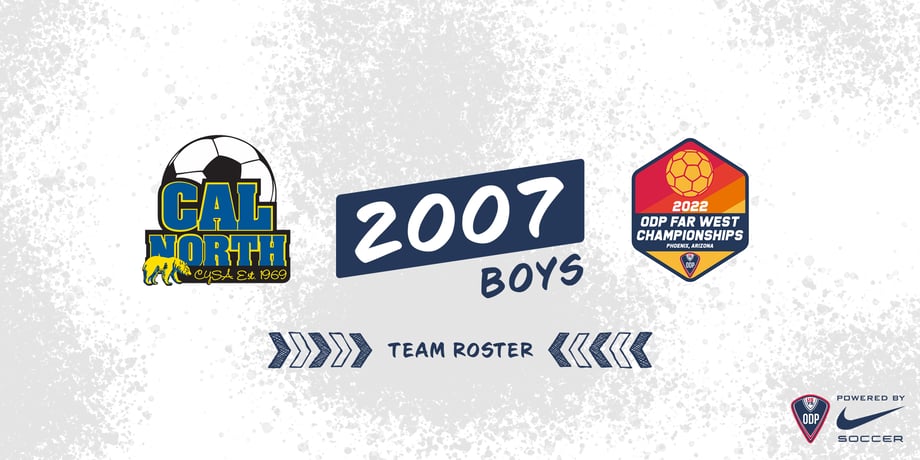 PHOENIX, AZ (Jan. 6, 2022) -Cal North Olympic Development Program will be competing at the 2022 US Youth Soccer ODP Far West Championships taking place at the Bell Bank Park powered by Legacy Sports USA in Mesa, Arizona. The event is scheduled to be played from January 7-10, 2022.
Some of the best players from Alaska, Arizona, Cal North, Cal South, Colorado, Hawaii, Idaho, Montana, Nevada, New Mexico, Oregon, Utah, Washington and Wyoming will be representing their state in search of a regional championship.
Below is the 2007 Boys team roster.
2022 US Youth Soccer ODP Far West Championships
2007 Boys
Borovikov, Michael
Campos, Jaden
Carpenter, Ayden
Fairman, Drew
Farley, Colin
Georgeson, Luke
Grosveld, Izaiah
Ling, Alexander
Lopez, Alexis
Magana, Allan
Miller, Peyton
Montejano, Avery
Ortiz, Artemio
Rattigan, Ronan
Rodriguez, Santiago
Strasburger, Martin
Toman, Landon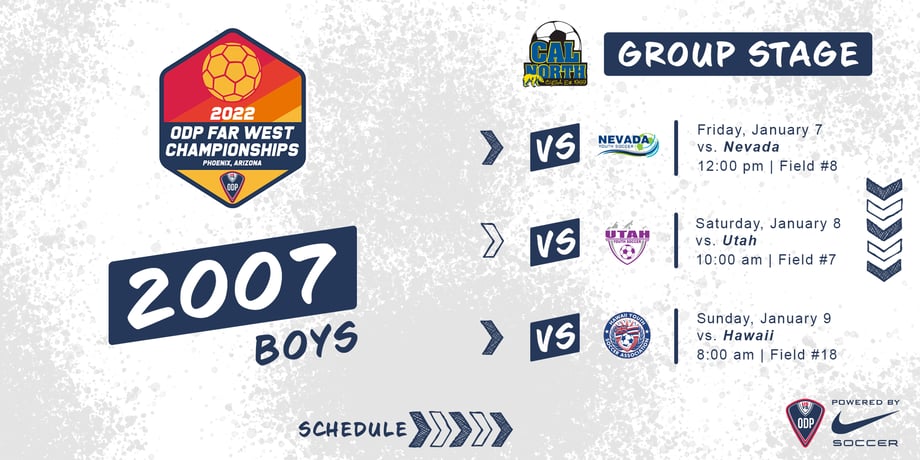 Schedules are subject to change***