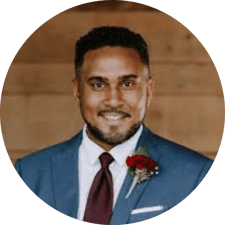 The California Youth Soccer Association, Cal North, is pleased to announce Marley Wilson as its new Executive Director. Wilson has more than two decades of experience working in youth soccer coaching and administration, including several years of leadership in the western United States and at the National level that he will bring to his position with Cal North.
Wilson comes to Cal North from the United States Youth Soccer Association (USYS), where he most recently held the role of Director of Competitions — overseeing regional and national level programs such as the USYS National Championship Series, USYS Presidents Cup and USYS National League. Previously, Wilson served as the West Region General Manager for United States Youth Soccer.
Larry Svetich, Chairman of Cal North Youth Soccer said, "Marley brings a wide range of personal and administrative experience in youth soccer programs to our Organization. He is also the youngest leader we have ever employed as Executive Director. The youthful energy he brings to Cal North combined with the experience he has gathered over his twenty plus years in soccer coaching and administration are exactly what we need in youth soccer today. We are very excited to have him on board."
In addition to his experience at the National level Wilson brings to Cal North significant experience at the State Association level. He previously served as the Chief Operating Officer of the Colorado Soccer Association (CSA). While with CSA he served in leadership positions in several programs, including serving as Commissioner of the Desert Premier League, the premier youth soccer league in the State.
In addition to his work as an executive and administrator, Wilson has considerable experience on the field as a coach and player. He worked as an ODP staff coach for Colorado Soccer Association and holds USSF "D" and National "Y" Coaching licenses, as well as a United Soccer Coaches Advanced Diploma. Prior to acting in multiple technical roles at prominent youth soccer clubs in Colorado, Wilson played for the PDL Colorado Blizzards (USL).
"Northern California has a very strong soccer tradition, and I'm excited to get started and work to continue the growth of the game with Cal North," Wilson said. "There are many opportunities for development, and I look forward to helping to maximize the potential of what youth soccer can mean to this country."