FOR IMMEDIATE RELEASE
CONTACT: Javier Arellano, Cal North Marketing & Communications, marketing@calnorth.org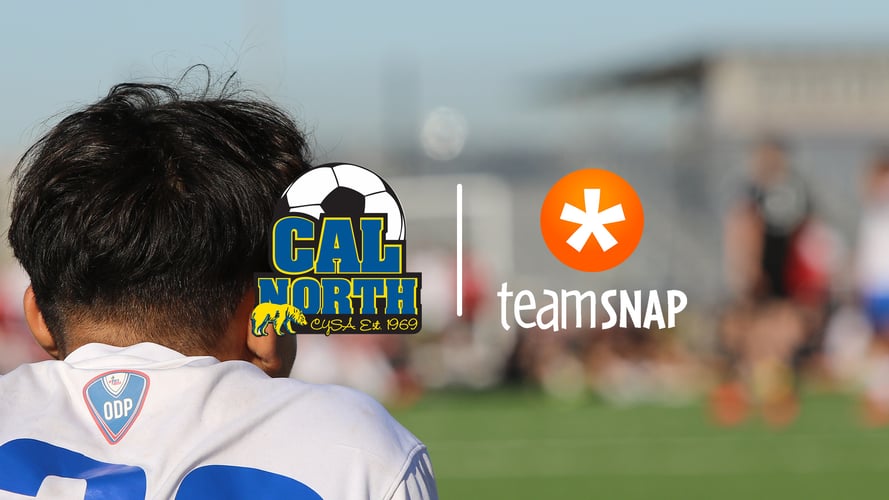 SACRAMENTO, CA (May 5, 2022) —Cal North is excited to partner with TeamSnap, a communication solutions for scheduling, payment collection, registration, and real-time game sharing platform for the 2022/2023 year.
The decision of the partnership between Cal North and TeamSnap reflects the shared values and desire to work together with our Olympic Development Program.
"Cal North is excited about partnering with TeamSnap as our ODP communication platform. The ODP program has a lot of moving pieces and being able to communicate easily and timely is critical," said Kevin Crow, Cal North Director of Player Development & Competitions. "This will provide our ODP coaches, players and parents an improved overall ODP experience!"
Cal North members will be able to easily communicate, schedule, and engage with their organization when using TeamSnap's technology services. With functions like attendance tracking, chat, push notifications, user friendly scheduling tools, and coach driven assignments, Cal North's members will experience what millions of TeamSnap users rave about on a daily basis.
"At TeamSnap our motto has always been to take the work out of play, and with our partnership with Cal North we are excited to bring communication and scheduling technology that will help Cal North and their clubs do just that," said Armando Porres, VP of Sales & Customer Success. "We are excited to serve the Cal North community and help more kids and parents experience the joys of youth soccer."
About Cal North Soccer Association
Cal North is the original youth soccer organization in Northern California, who has served generations of players, coaches, leagues, and clubs with storied histories. Cal North is a member of a much larger soccer community, and as a member, you are also a member of this world community. Players register to play with one of the more than 200 clubs or leagues formed by Cal North. Through affiliation, our leagues and clubs are also members of US Youth Soccer, US Soccer, and US Futsal. US Soccer, along with over 197 other national soccer organizations, are members of FIFA, the Federation Internationale de Football Association. FIFA serves as the international governing body for soccer and US Soccer has been a member since 1913. Together, local, national and international organizations form a family of support for the young soccer players of Cal North.
About TeamSnap
TeamSnap is home to the largest online community for everything youth sports. It is consistently rated the No. 1 sports management platform by its loyal audience of more than 25 million youth sports coaches, administrators, players and parents and over 19,000 sports organizations – across more than 100 different types of sports and activities. The leading sports-tech company offers consumer brands innovative new ways to connect with passionate youth sports audiences from across the globe.
###