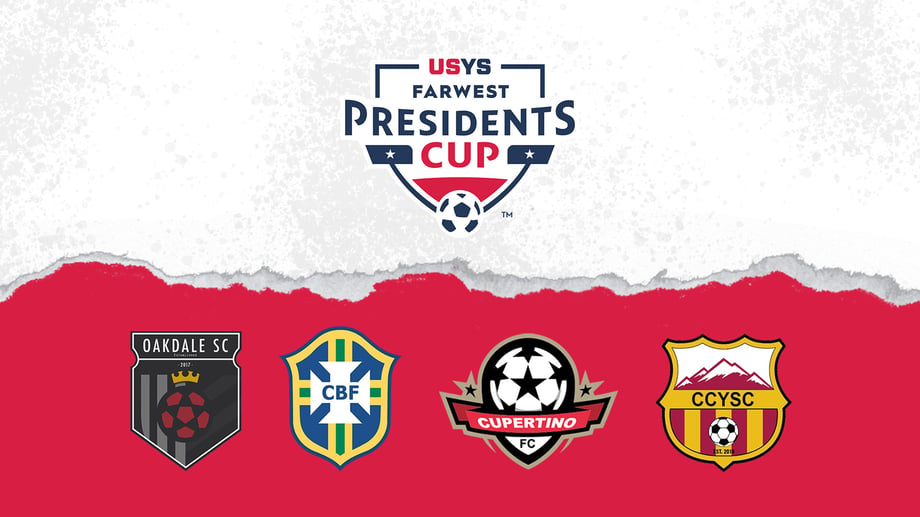 PHOENIX, AZ (June 14, 2022) - Four teams will be representing Cal North at the upcoming 2022 US Youth Soccer Far West Presidents Cup taking place in Phoenix, Arizona.
The US Youth Soccer Presidents Cup is designed for those teams seeking additional challenges to play against teams of similar abilities for a national title. The Presidents Cup provides a progressive, competitive experience to teams that might not otherwise get the opportunity to participate in a series of unique experiences highlighting competition, camaraderie and community from the state to regional to national levels of US Youth Soccer.
2022 Far West Presidents Cup will be held at Reach 11 Sports Complex from June 15-19. The following teams begin the hunt for a regional title tomorrow:
---
Follow us on social media for coverage of the 2022 Far West Presidents Cup.