FOR IMMEDIATE RELEASE
CONTACT: Javier Arellano, Cal North Marketing & Communications Specialist, marketing@calnorth.org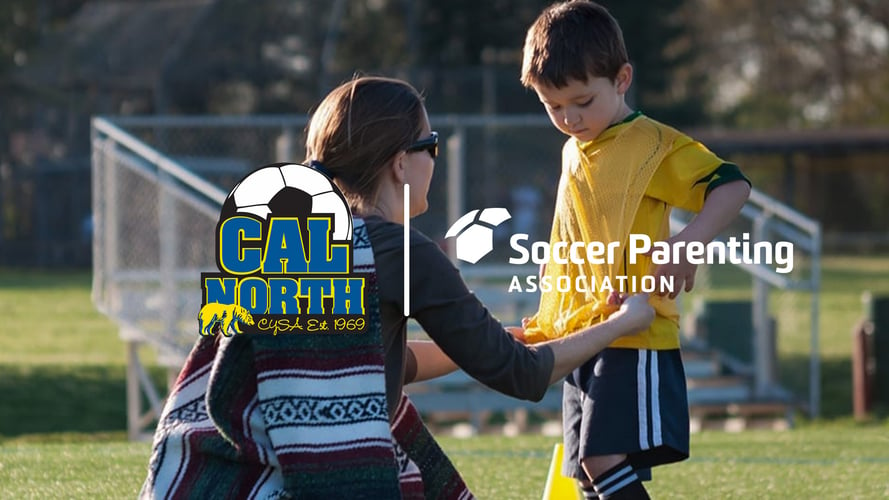 SACRAMENTO, CA (Mar. 24, 2022) — Cal North Youth Soccer Association (Cal North) and the Soccer Parenting Association announce a partnership agreement to improve youth soccer in California by encouraging all parents, coaches, referees, spectators, and caregivers to join The Sideline Project movement by taking The Sideline Project Pledge. Cal North Youth Soccer Association is now a Sideline Project Partner. Additionally, parents and clubs will be provided 7-day free access to the SoccerParentResourceCenter.com – a youth soccer parent and coach education platform developed by Soccer Parenting.
VISIT: Cal North has a page dedicated to for parents to join the Soccer Parenting Association.

The Soccer Parenting Association seeks to improve the experience and development of youth soccer players by improving sideline behavior and engaging, supporting, and educating youth soccer parents and coaches.

"We are very excited to be able to bring this program to our member clubs," said Kevin Crow, Cal North Director of Player Development and Competitions. "Providing educational opportunities to parents and coaches will help clubs create the culture at training and games that fosters kids having fun while developing!"

Providing a positive youth sporting experience where all children feel inspired, develop important life skills, and establish healthy habits they will take with them for life must be a top priority for all youth sport organizations.

"The investment Cal North is making towards positively affecting the lives of soccer players, families and dedicated coaches in California is commendable. We are proud to work with Cal North Youth Soccer Association and are encouraged by their commitment to improving the youth soccer landscape in the state," said Skye Eddy, Founder of the Soccer Parenting Association.

#####


Media Contact: Javier Arellano
Phone: (925) 789-7321
Title: Marketing & Communications Specialist
Email: jarellano@calnorth.org
Website: www.calnorth.org

Media Contact: Skye Eddy
Phone: (804) 467-7041
Title: Soccer Parenting Association, Founder
Email: Skye@SoccerParenting.com
www.SoccerParentResourceCenter.com and www.SoccerParenting.com