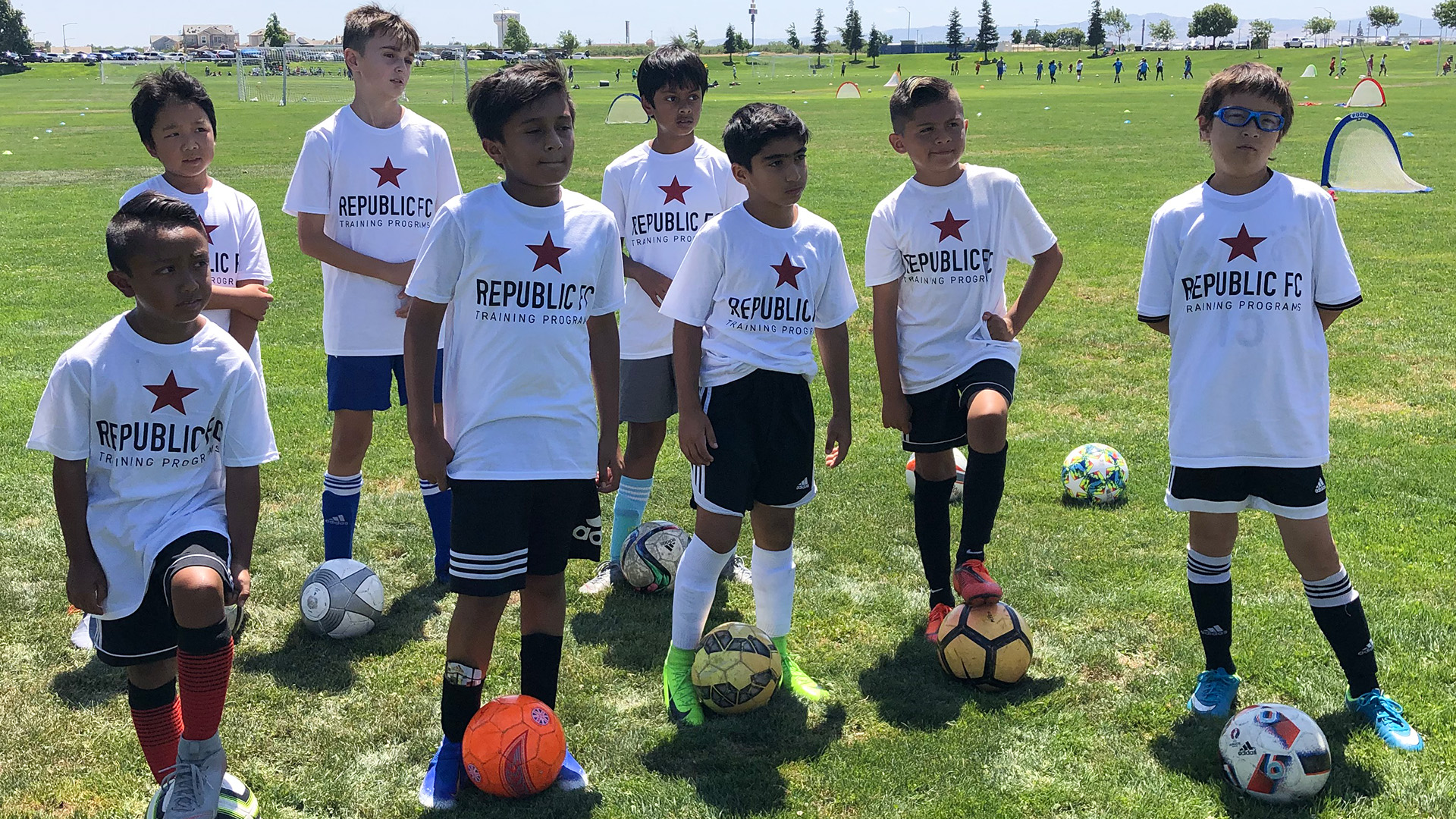 SACRAMENTO, CA (July 14, 2022) - Cal North Olympic Development Program (ODP) is pleased to announce the return of the organization's "Young Olympians Program" this summer. This program is designed for players born in 2012 & 2013.
Cal North ODP staff member Jeremy Williams, who led the YOP in 2019, will once again take the lead in the programming of the Young Olympian Program sessions, which will take place in August, September and October at Mistlin Sports Park in Ripon, Calif. The goal of the YOP is to facilitate a high-level training environment and offer participants opportunities to train and compete with other aspiring players from around the state. The YOP provides the players an introduction experience to the Olympic Development Program, the opportunity to become familiar with the training curriculum used by the ODP and showcase their abilities to our ODP coaching staff. The program provides a pathway to participate in ODP, a national process for identifying and developing the best male and female youth soccer players with the aim of promoting them to the U.S. National Teams. Players participating in this program will be automatically placed on the radar of the State ODP staff for future identification and recommendation for future State ODP Try-Outs.
The YOP (Young Olympians Program) will take place on three (3) specific Sundays at the same location as State ODP Try-Outs at Mistlin Sports Park in Ripon California. These sessions will run concurrently with the State ODP Try-outs for the older players.
There will be a limited number of players permitted to enroll in this program.
For more information, please visit www.calnorth.org/yop
###