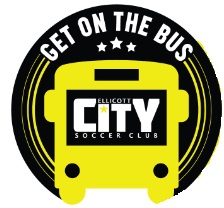 The US Soccer Federation commits to a $150,000 allocation of Innovate to Grow funding to Get on the Bus ensuring their support and assistance in the development of new chapters in the states of Oregon and Tennessee.
Ellicott City, Maryland, USA June 21, 2022
Following a rigorous application process, Get On The Bus (GOTB) is thrilled to announce that it is the recipient of a three year grant from the US Soccer Federation's Innovate To Grow program to expand into Oregon and Tennessee, bringing the organization's reach to five states in just four years.
GOTB plans to engage 10,000 new low-income, unregistered players across member state associations in the United States Youth Soccer System by World Cup 2026.
Get on the Bus is a 501(c)3 organization that has served over 500 hundred students from Title 1 schools across the country. GOTB was created as a means to break down current economic-and-transportation barriers in soccer. GOTB enriches the whole child, and by extension their families and communities by providing:
Free registration in a recreational league
Homework tutoring
Health snacks
Head-to-toe uniform packages
Transportation to on-the-field training led by licensed coaches using US Soccer Development initiatives
The mission of the organization is to eliminate financial-and-transportation barriers so that kids can play recreational soccer on a team in their community, while ensuring participants have an opportunity to learn valuable life skills, good study habits, and access to healthy snacks all through the free GOTB after-school programs which service Title 1 schools to ensure diversity, equity, inclusion and belonging.
This award will enable the organization to maintain momentum and progress in its current replication process and thus encourage additional state associations to join in participation. The organization hopes to reach all fifty states and expand to Mexico and Canada.
"OYSA is very excited about bringing Get On The Bus to Oregon! We believe that everyone should have access to soccer, and the GOTB program will help us accomplish that goal. We also love that it isn't just about soccer, but also about teaching life lessons and growing as people."- Nelson Larson, OYSA Executive Director
Hans Hobson, COO of Tennessee State Soccer Association writes, "we (TSSA) are super excited to partner with GOTB and the opportunity that this program will provide in Tennessee. We also want to thank the United States Soccer Federation for partnering with this organization to help fund this movement. Our hope is that we might lead others to be able to implement programs such as this."
"The GOTB players are receiving important experience and life lessons on and off the field through this program, and being part of a team instills confidence and self-value in each player," GOTB Director of Operations Amanda Buckler wrote. "Breaking down these barriers enables more of our community to be a part of the soccer experience."
About GOTB
In 2018, Tim Ryerson and Amanda Buckler launched the GOTB pilot in Howard County, MD. After being awarded the Grassroots Futures Award from the Maryland State Youth Soccer Association for that first season, GOTB became a national program following a successful Innovate to Grow grant from the US Soccer Foundation. Upon completion of the Spring 2022 season, GOTB will have funded or graduated 1000 participants, setting the stage for new community leaders to prosper in future endeavors on and off the soccer pitch. In addition, the GOTB expansion program continues in Maryland, Nevada, Northern California, Connecticut, Oregon and Tennessee, with multiple states identified for next phases. While COVID temporarily slowed down efforts for safe programming, 2022 is proving to be a springboard for launching more of GOTB's innovative programming.
While GOTB is soccer oriented, it is designed to be significantly more holistic than a traditional youth soccer program. GOTB provides public Title 1 schools, and/or community youth organizations like the Boys and Girls Club and YMCA, with the opportunity to partner with the GOTB programming to allow equitable learning of life lessons through soccer. The organization's vision is to provide enhanced and expansive access to the opportunity to engage with GOTB so that participants can use what they learn on and off the field to become positive contributors and leaders in their communities.
A day in the program is as follows: at the end of the school day, GOTB players are met at their school by GOTB staff and provided a healthy snack. Tutoring and homework help is available to all participants where volunteers and coaching staff teach life lessons to the players using a curriculum developed for GOTB. Following snacks and tutoring, players are transported by bus to playing fields to participate in a recreational program. The kids practice once a week and play in recreational games on Saturdays. Professional coaches work with the recreational program, ensuring that each player at every level receives quality training using US Soccer PDIs .
In addition, the program provides full uniform kits, including jerseys, shorts, socks, cleats, a drawstring bag, and a soccer ball, all at no cost to players. All recreational program participation fees are waived for GOTB participants, resulting in a completely free program.