PLEASANTON, Calif. - The Cal North Soccer Association is pleased to announce its newest addition to the Cal North staff, Anthony Morales, Operations Coordinator.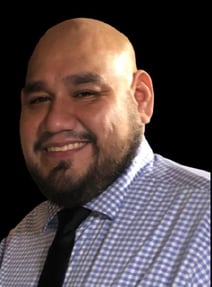 Morales joins Cal North from Cal South Soccer where he was the OSG Program Coordinator. Anthony said that he is making the move at this time so he can be a part of the new vision and direction the Board and its Executive Director, Marley Wilson, have set for Cal North.
"I am so excited to work for a great organization like Cal North," Morales said. "I want to be able to help in any way I can."
Larry Svetich, Chairman at Cal North, said he has known Anthony for several years now and he is excited to have him on the staff. "Anthony is a talented and member oriented individual. His approach to service and his dedication to youth soccer are reflective of what we are all about at Cal North," Svetich said. "I speak on behalf of the Cal North Board and our membership when I say that we are happy to have him join us."
Morales hopes to help his new Cal North family thrive while at the organization, and he looks forward to being an important part of an organization that is a leader in youth sports today.
Check out Morales and the Cal North team at calnorth.org for more information.